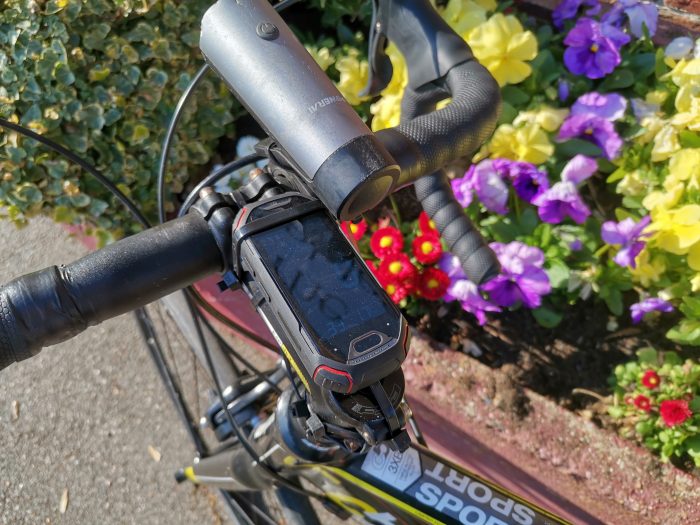 A few days ago I used lots of cable-tie to strap the ultra-small Unihertz Atom smartphone to my bike. You can have a look at the rather rudimentary fixings here or get up-close with the Atom in my earlier story.
Yes, there's a proper bike mount for this phone and yes, I should really have bought that. I'm cheap though 🙂
The phone is a fully-fledged Android device but has a smaller 240×432 pixel 2.45″ display. In truth, doing lots of data input is a bit of a nightmare, but it has lots of other uses. You can use it to stream music when you're out running or cycling. You can record your exercise, you can listen to the excellent Coolsmartphone Podcast at the gym or – as I've done here – use it as a speedometer.
Today it worked very well indeed. I went for a quick lunch ride and the speedometer app showed my top speed and average speed at the bottom along with the battery meter and current speed. In the background, Strava recorded everything else.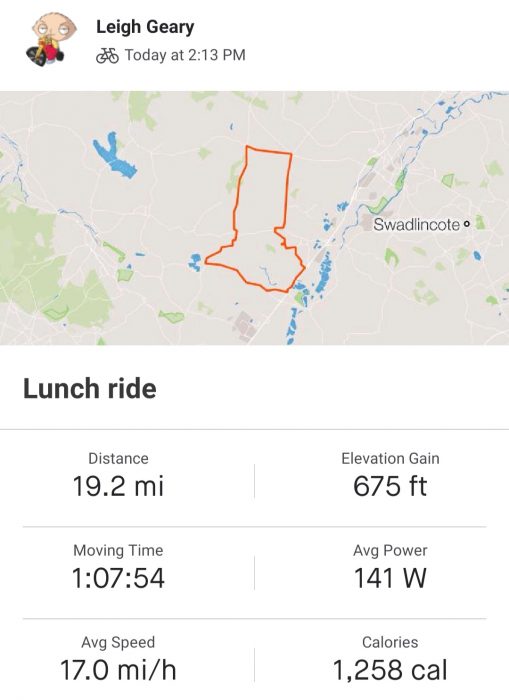 The only down point is the relatively weak 2000mAh battery, and that's mainly due to the size of the device itself.
Despite my strange cable-tie arrangement, it also didn't fall off, so a big tick so far from me. Get one on Amazon here if you fancy one.