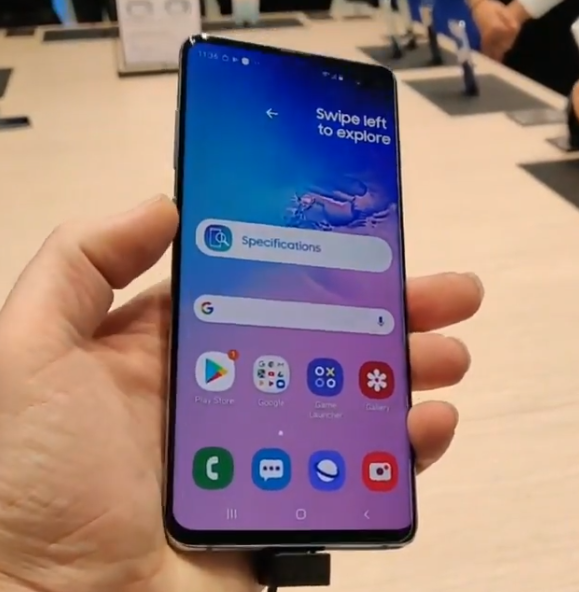 Right, if you're at the end of a contract or thinking about buying an additional phone, the Galaxy S10 range could well be on your radar. We've covered all the Galaxy phones during Mobile World Congress, but I think it's worth looking again at the hands-on overview we did at the time.
Below Garry gives you a great tour of the Samsung stand. It was, unsurprisingly, incredibly busy and very big. The handsets had only been announced days before, so people were keen to get their hands on the phones. In this footage we take a look at the Galaxy 5G, the S10e with the canary yellow rear, the S10 and the S10+. There's also a lot of people furiously cleaning the devices, which is situation normal at Mobile World Congress. No fingerprints!
There's also sneaky peek at the Galaxy Fold, although it was hidden behind some crazy-reflective glass sadly.