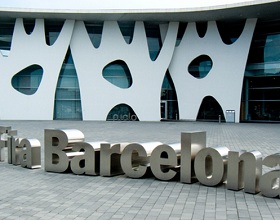 OK, we've not done this before. Let's give it a try. If you've paid a lot of money to get a presence at Mobile World Congress and want some coverage here, hit our contact page right now. Here in Barcelona there's lots of huge halls, so trying to cover everything is near impossible. So, if we've missed you and you've got something cool that we should be telling the world about, we want to correct that.
There's a definite snow blindness going on with out email inbox right now, so use this form and choose "Hot news tip". Then we'll get to you!
Hey, and perhaps even if you're not and you couldn't get out to Barcelona, we'd love to hear from you too!