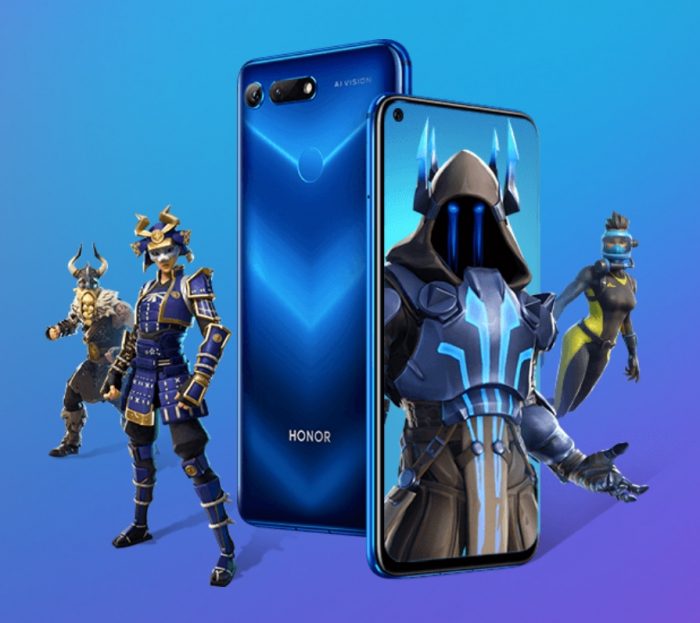 So, Honor is giving out a free Fortnight Fortnite outfit for those buying the View20. All good. Nice addition and it's exclusive to Honor View20 customers, if you're wearing the outfit in the game, it really makes you stand out.
However, it would appear that the Honor Guard outfit has recently vanished from gamers accounts. A message showing that the outfit has been withdrawn flashed up in Fortnite, and we've just been informed by Honor that there were "concerns with the original redemption process", causing them to pull the outfits.

Now, we think that those "concerns" could relate to the fact that the View20 serial numbers were being widely shared online, and it was easy enough to copy one from a box, grab a redemption code and get yourself the outfit without actually buying the phone.
However, there is good news. Honor have locked it all down now – you'll need a Huawei / VMall account, a serial number, an on-device confirmation code and now the IMEI from your View20 too. This ensures that it's definitely, absolutely, positively you before Honor deliver the outfit.
Annnnnddddddd, just a because you've got to re-do the process, they're giving you 1,000 V-Bucks too!

We've just done the process on ours and it worked flawlessly.
Oh, and if you are trying to get the code without buying the phone. Seriously, go out and buy the bloody handset. Go on. It is brilliant.