Mobile phones have made it easier than ever to browse and buy things. Amazon and eBay are the most well-known, but you'll regularly find my wife on Next, Very or another clothing website. They're big, they're well-designed and they're full of choice. Not only that, but they look professional and they work beautifully on your phone or on your laptop, automatically adjusting to the device in question.
This internet and smartphone revolution has transformed how businesses operate. The high street is changing and even small shops need to look at selling online.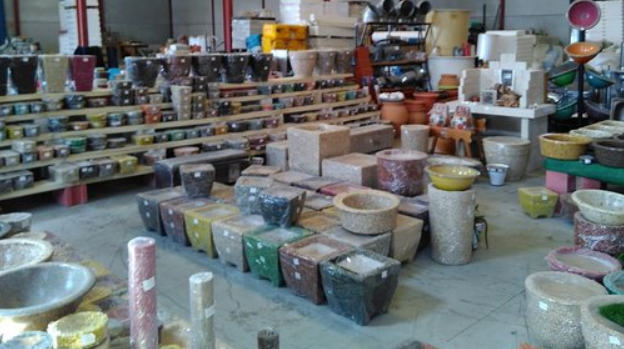 But how? Should they set up a store on eBay or pay a fortune to a web designer to get an online store setup? Well, this is exactly the situation that a friend was in just recently.
They have their own business, selling their own home and garden ornaments, and they have a small shop which is thriving. However, although they have a website, they fall into the same position of a lot of shop-keepers. There's some details about where they're based, what they sell, and a phone number. That's about it. It's how things have been for years.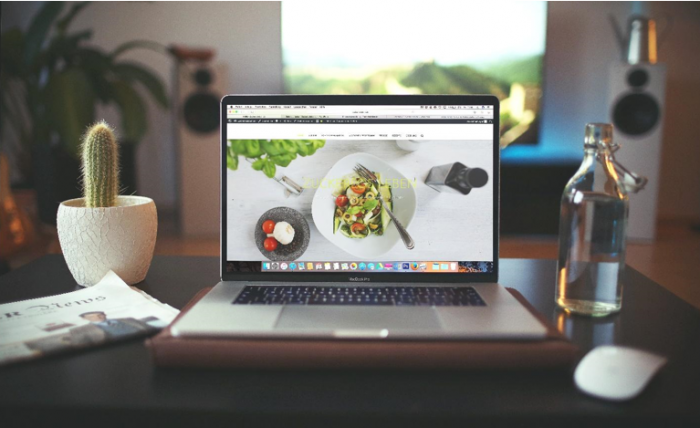 But it needn't be this way. Online web design sites now let you create a site yourself, so you can publish a professional-looking presence on the internet in very little time and at very little cost.
No more basic-looking sites with just one or two pages. No more big payments to professional web designers. Now my friend can design a new site and improve the appearance of his online store.
However, that's where we hit the next problem, because designing a website is simple enough if you just want to stop at the "About Us, Contact Us, Find Us" website. That's quick to do and you can simply write some text about your business, but actually selling online used to be a nightmare, and it's put a lot of small businesses off.
The last time we spoke was, I'll admit, some years ago. Back then it took a lot of time and effort to sell online, and it involved a lot of leg-work by the business owner. You would have to setup and usually pay for a secure payment gateway, then you'd have to take photos of your stock, resize the images, check the layout and manually enter a lot of details.
Now there's many different online solutions which will help you to sell online, and they will take a lot of the work away from you. Yes, you'll still have to pay, but thanks to hefty competition in this arena it's usually quite cheap. Solutions like Shopify will have lovely themes that adjust to work on every device, and they're customizable so you can make it your own. You can sell online through your site, in your store, at a market or simply through Facebook. Everything from marketing to payments, secure checkout and shipping is handled for you.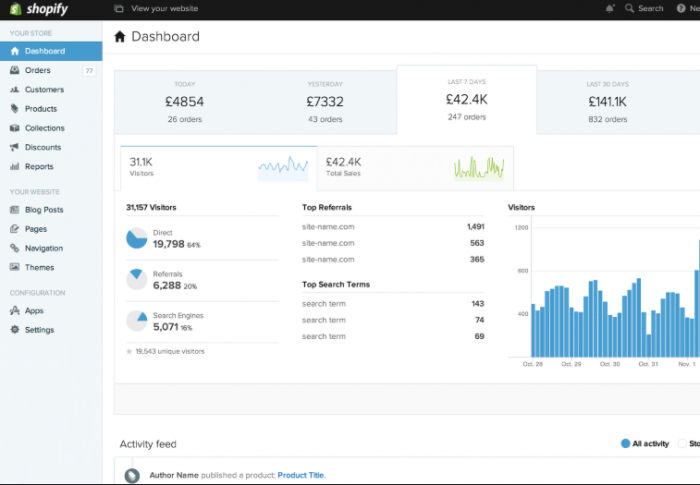 Some of the most common platforms of this kind include..
Shopify
BigCommerce
WooCommerce
Wix Stores
An e-commerce platform can provide one or more of the following to its clients..
Advertising platform.
Additional marketing services for your product.
Drop shipping services.
Hosting, maintaining and upgrading of business websites.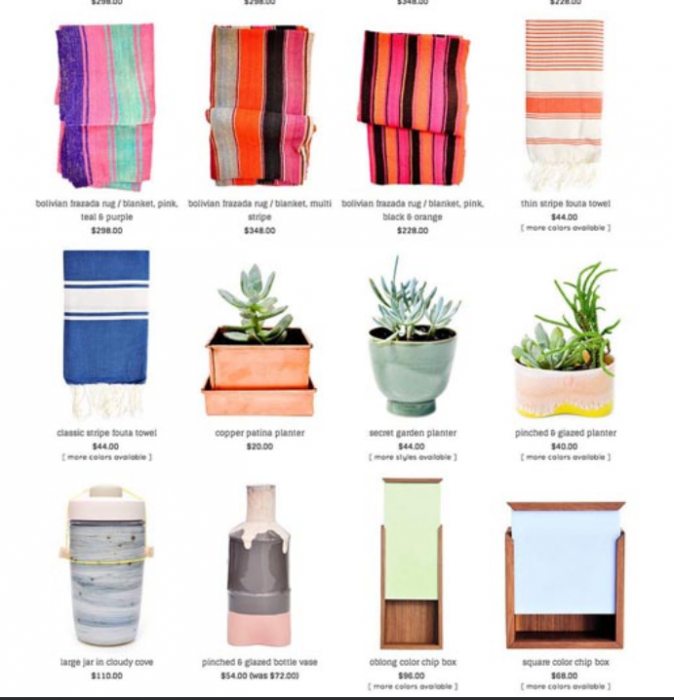 Websites that use Shopify and other sites with similar operational structures, for example, allow entrepreneurs to start, grow and fully manage their online business without having to handle the technical details. This, after a few beers and some assistance, means that my friend can now..
Pay more attention to the core function of the business – making money!
Get closer to his customers, targeting and assisting them better
Freeing time to spend on other things, such as improving his range
He's now still using his own website and domain, but has restructured and managed it to suit him better. He can upload and handle it from anywhere, selling across multiple platforms that are fully supported by Shopify including the internet, social media and mobile. He can now also manage his inventory from his phone too. It's really freeing and means that he can easily control his shop from his phone. Shopify is currently the easiest website platform to set up an ecommerce store and sell dropshipping products.
It also means that he's not deserting the high street. He still has his shop and he still enjoys what he does, but now he can reach a new audience that are further afield. Gone are the days of producing websites that say, "Our shop is here, come to us". Now you absolutely have to say, "Our shop is online, we'll come to you" also.