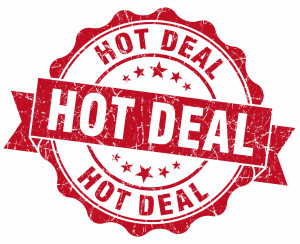 During the Black Friday sales last November, I managed to bag a cracking SIM only deal from mobile provider Three. The deal is you get unlimited calls, texts, data and tethering for just £20 a month, and now the deal is back for an unspecified amount of time.
This deal comes with all the usual Three perks, including 'Go Binge's' allowance-free use of Snapchat and various streaming services, and free roaming in 71 countries across the world.  The deal is live on Three's website right now, and while you do have to commit to a full 12 months of Three service you'll be hard-pressed to find this anywhere else.
The only other network that bothered to offer unlimited data is Virgin, and that's only available for existing Virgin broadband and TV customers. It's also £5 a month more than Three's discounted offering. It's not clear when this deal is set to expire, so if you're in the market for a new contract (or you're annoyed you missed out last time) it's worth checking out.
There is a clause in the terms and conditions, promising unlimited means unlimited, and there is a 1,000GB monthly data limit imposed to stop people from doing something sneaky like running an entire business on a Three hotspot, but if you stick to only using your phone, you'll be fine. Unless you go abroad – in which case they cut you down to 15GB.
If you're interested in this deal, then head over to the Three web page to have a looksee.