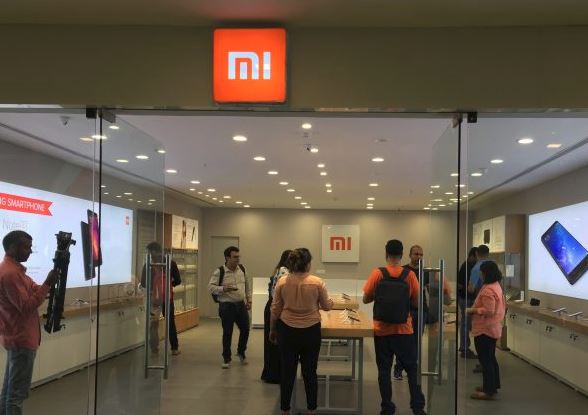 Yes folks, it's not even Christmas yet and we're getting details of the deals you'll be able to get after the event. Xiaomi have sent us their offers, which include the Redmi 6, Redmit Note 6 Pro, Pocophone, the A2 and the Mi 8 in their Westfield store.
For those of you who are still puzzled about "Mi" and "Xiaomi", don't forget to read our earlier coverage, where we even tell you how to pronounce that name.
In addition to the in-store offers, which give a slightly better discount, there's online offers available at mi.com. These will include £50 off the Mi 8, £70 off the A2 and more. These deals all begin on Boxing Day (December 26th), but you can also get deals right now on their Amazon store.
The lovely press people sent us a spreadsheet with all the deals in, so we've whacked it into this article so that you can prep your shopping ahead of time!
IN-STORE – MI STORE, WESTFIELD LONDON

BOXING DAY OFFERS (26th – 31st December)

Offer available while stocks last – unless unit limit is stated.

Product
RRP
Sale Price
(26th – 31st Dec)
Saving
Mi 8 64GB
 £459
 £399
£60
A2 128GB
 £319
 £245
£74
POCOPHONE 128GB
 £349
 £309
£40
Redmi 6 32GB
 £149
 £129
£20
Redmi Note 6 Pro 64GB
£249
£199
£50
Eco Products
RRP
Sale price
(26th – 31st Dec)
Saving
Noise Cancelling Headphones
£46.99
£39.99
£7.00
Noise Cancelling Type C
£48.99
£39.99
£9.00
Bath + Face Towels
£37.99
£19.99
£18.00
Mi Band 2* (*100 units only)
£14.99
£4.99
£10.00
ONLINE MI.COM

Boxing Day Offers (26th – 28th  December)

Spend over £399 between 26th – 28th December and get £50 off your next shop (credited to a Mi account, redeemable on smartphones only when purchased between 1st – 14th Jan 2019)
Product
Original price
Boxing Day deal(26th – 28th Dec)
Saving
Mi 8 Pro (8+128)
£499
£479
£20
Mi 8 (6+64)
£459
£409
£50
Mi 8 Lite(6+128)
£279
£249
£30
Mi A2 (6+128)
£319
£249
£70
POCOPHONE (6+128)
£349
£309 
£40
Redmi S2 (3+32)
 £179
£149
£30
ONLINE AMAZON DEALS
From 21st December – 28th December
Until stocks last
Product
Original price
Christmas deal

(21st – 28th Dec)

Saving
Mi A2 EN 4+64 Black
 £      259.00
£205.00
21%
POCOPHONE F1 EN 6+128 Steel Blue
£      330.77
£282.00
15%
Mi A2 Lite EN 4+64 Black
£      199.00
£144.00
28%
Redmi Note 6 Pro EN 3+32 Black
£      204.99
£174.00
15%
Redmi Note 6 Pro EN 3+32 Blue
£      159.99
£140.00
12%
Redmi Note 6 Pro EN 4+64 Blue
£      220.03
£185.00
16%
Redmi Note 6 Pro EN 4+64 Black
£      210.03
£179.00
15%
Mi 8 Lite EN 4+64 Midnight Black
£      259.95
£204.00
22%
Mi 8 Pro EN 8+128 Transparent Titanium
£      499.95
£449.00
10%