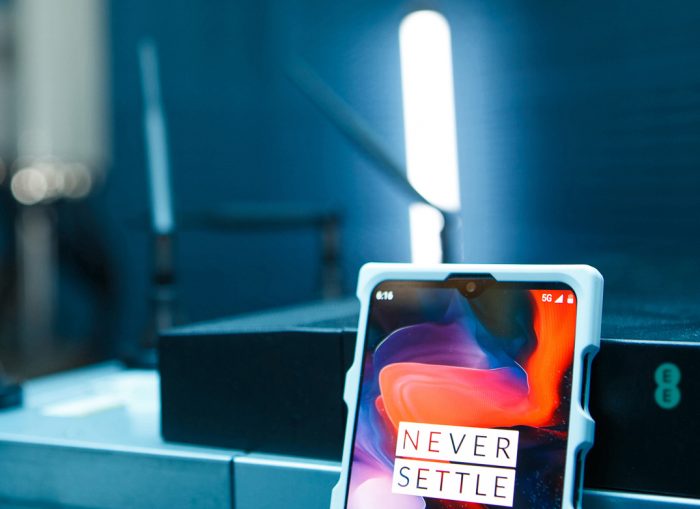 Read our EE 5G news recently? Well, it's certainly coming thick and fast, with EE whacking up 9 sites already and a big push to cover all the busy areas with the new technology. In addition, 5G will enable mobile networks to compete with fixed line broadband providers.
But wait!
All this 5G is great, but you're going to need a 5G phone to appreciate the speeds properly. That, in a partnership between EE and OnePlus, is what's being announced today. EE is set to become the the first operator in the world to range the OnePlus 5G smartphone.
This will be happening next year, and the two companies will be joining together to deliver 5G to the UK. EE will be launching 5G within 16 UK cities next year, with busy locations in London, Cardiff, Edinburgh, Belfast, Birmingham and Manchester as phase one.
Marc Allera, CEO of BT's Consumer division, said..
EE and OnePlus have a shared vision: to give our customers the best connected experience possible. We're working together on cutting edge technology to deliver that, and we're leading the world on the journey to 5G. Adding 5G to the UK's number one 4G network will increase reliability, increase speeds, and keep our customers connected where they need it most. We have an ambition to connect our customers to 4G, 5G or Wi-Fi 100% of the time.
OnePlus has poured efforts into their 5G research since 2016 and this announcement will help push them further into the minds of potential new owners.