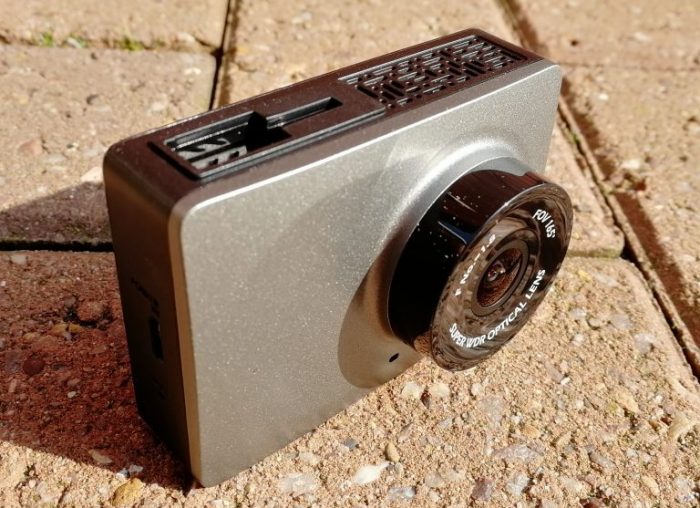 We took a look at the rather cool Yi Dash Cam some months ago and this looks to be the same bit of kit. Right now at Amazon it's half price and is selling for £24.99 of you click on the promotional price.
What we liked about this was the fact that it had WiFi on board, so getting footage off it was really easy thanks to an accompanying Android / iOS app
The camera had a 165° wide angle lens and does 1080p videos at 60 frames per second. It also comes with an Advanced Driver Assistance Systems (ADAS) system, although I did turn that off as it reckoned I was about to crash every few minutes.
A built-in G-Sensor automatically records any unexpected jolts and you can press a button under the screen to save any nutters, like I've done in this example footage below…
The screen on the back of the camera is a 2.7″ HD 1920x1080p unit and it comes with a built-in microphone and speaker. You just have to split your own microSD card.