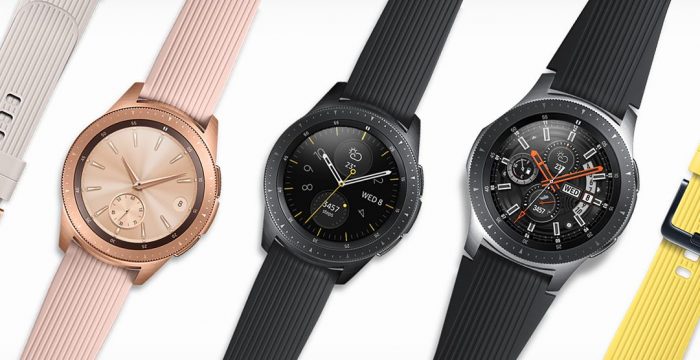 Back in September we told you about the Samsung Galaxy Watch 4G arriving on EE. Now the 4G version is available and it's the first Android compatible 4G enabled smartwatch here in the UK. Millions of Samsung customers on EE will be able to send and receive messages, make calls, stream their music and track their fitness routine wherever they go – without their smartphone.
(Yes, like the Apple Watch)
How does that work exactly? Well, it uses the 4G eSIM technology to pair with an EE pay monthly or SIM-only Samsung smartphone. This lets you use one number on your phone and your watch.
You can swim down to 40 meters with this one and there's 4GB of RAM. It connects over 4G and you can choose from a wide selection of 39 exercise modes. If you want it, EE have it available on a 24-month plan for £20 per month. That'll get you unlimited data and an extra 1GB data boost for your smartphone (yes, you'll need two contracts).
The Samsung Watch is exclusive to EE and you can pre-order it over the phone, in store or via the EE online shop.