What is it with all the mobile phone manufacturers thinking that we need a gaming smartphone these days?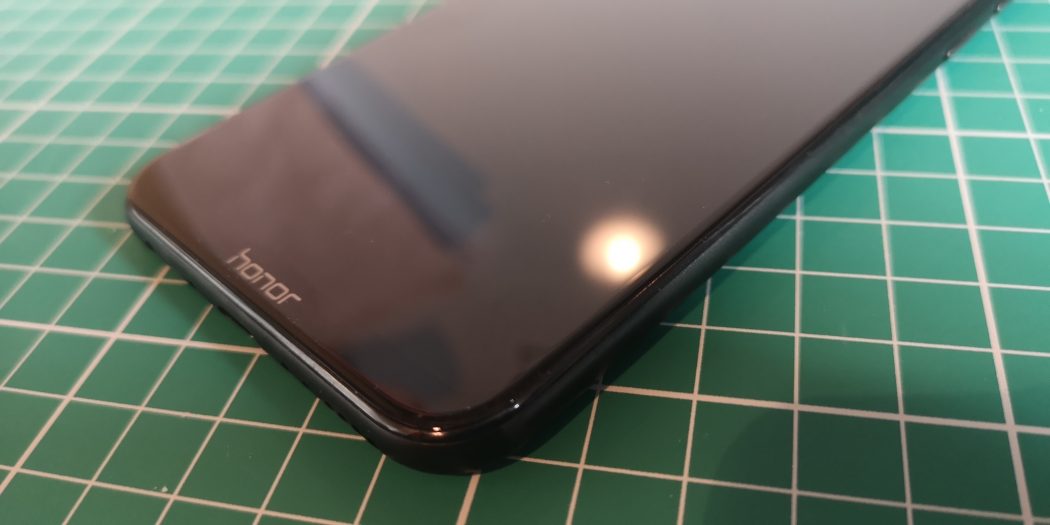 I am not the biggest gamer in the world I occasionally like a game of Angry Birds as much as the next person but I can't see myself settling in for an evening of playing Fortnite on my phone.
It is because of this that I don't really understand the push that is being made by manufacturers to enable our smartphones to become gaming power hosts. That being said I do appreciate the extra horsepower and optical clarity that a phone designed for gaming can sometimes afford. It is with this in mind that I was very keen to see and test the new phone from Honor the Honor Play.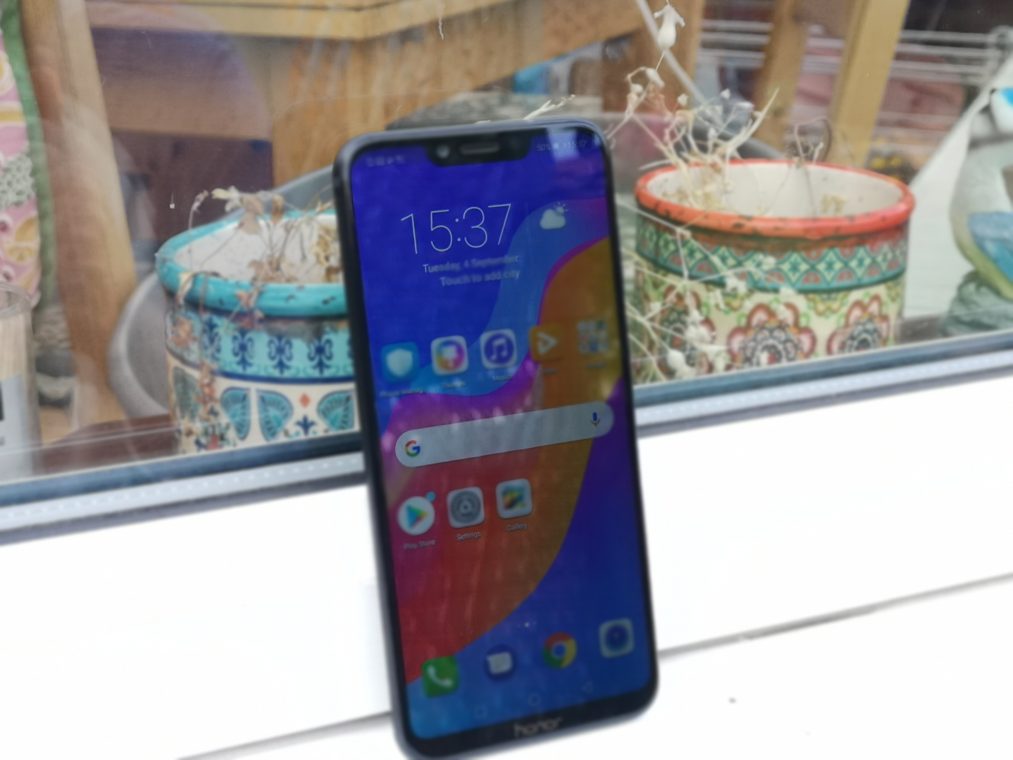 Before we look at the phone in closer detail let's have a look at the video of the unboxing here we will see the phone in all its shiny glory and I will discuss some of the specs.
Now that is out of the way let's go on a journey around the phone.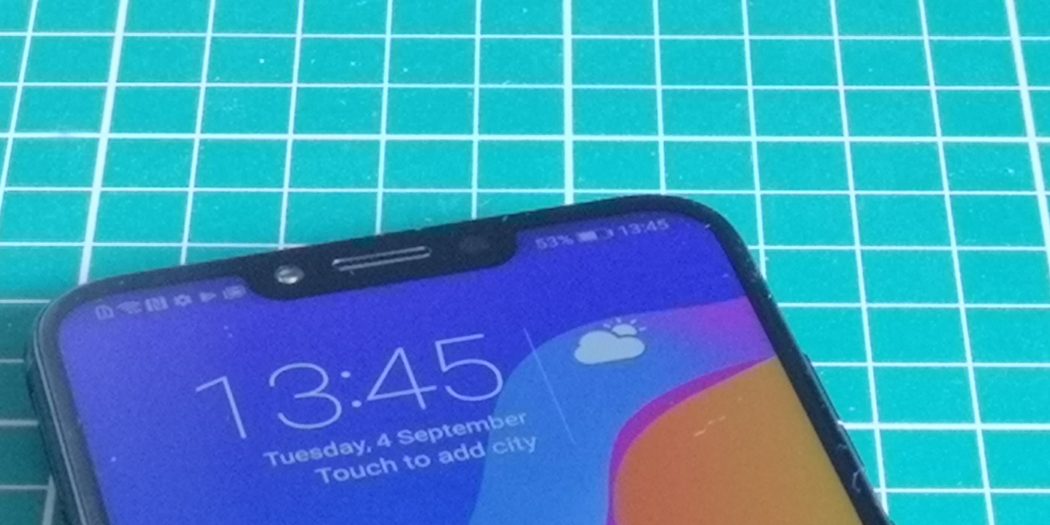 Starting at the top we find the front-facing camera and an earpiece speaker along with some optical sensors for proximity these are isolated from the rest of the screen in a notch
The notch is significantly wider than the one found on some of the other on our way devices and this is something that doesn't bother me too much as I have now become accustomed to them.
Moving on to the upper edge is where we find one of the microphones and also an antenna break line.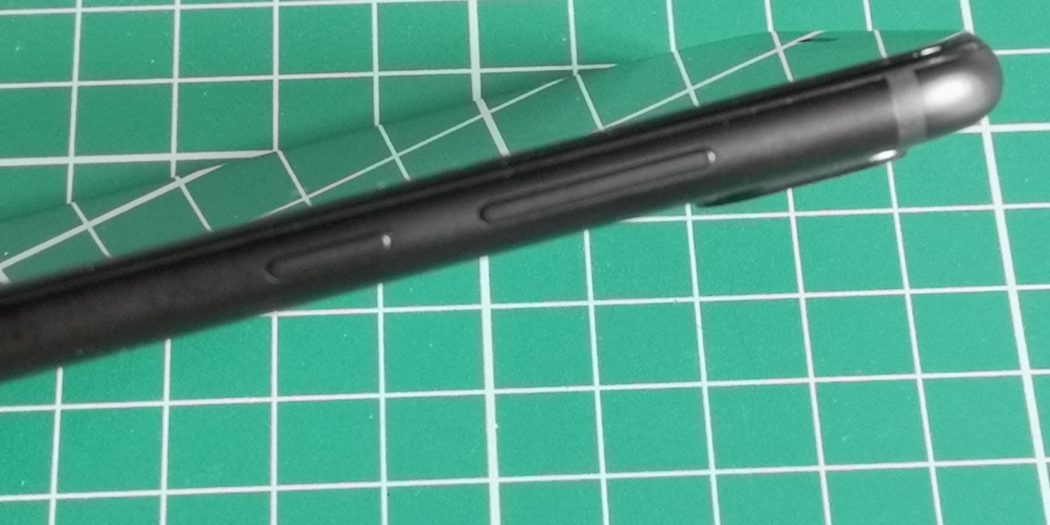 On the right-hand side is the volume up down toggle switch and the power key, unfortunately, none of these keys have any texture or extra definition making them harder to find in the dark or when using the phone in your pocket.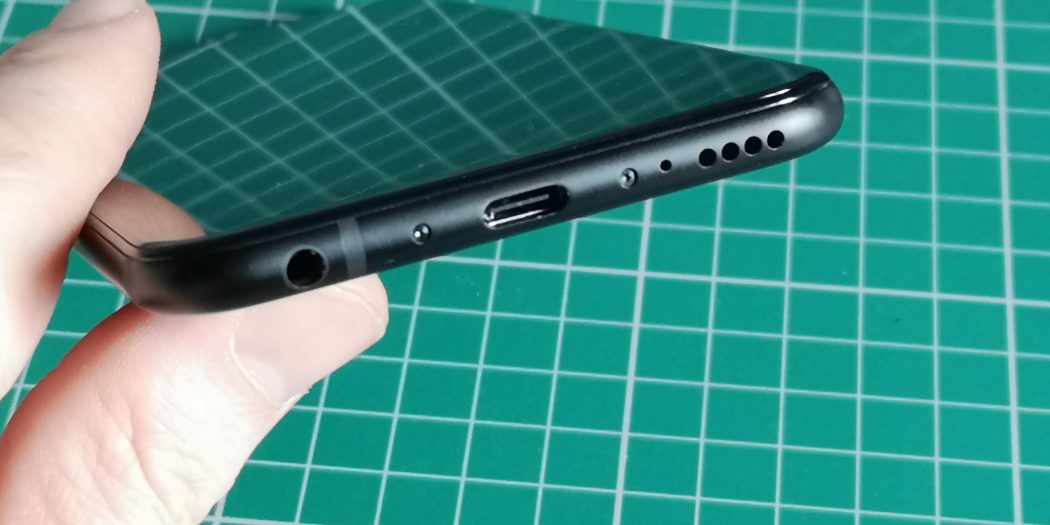 At the base of the phone on the bottom edge we have a speaker grill a USB Type C 2.0 and finally a 3.5 mm headphone jack. I am glad to see the inclusion of this connector as more and more manufacturers are eradicating this connection. It doesn't concern me too much as I have now switched to using Bluetooth headphones but I know some people prefer to go old school and use wired headphones.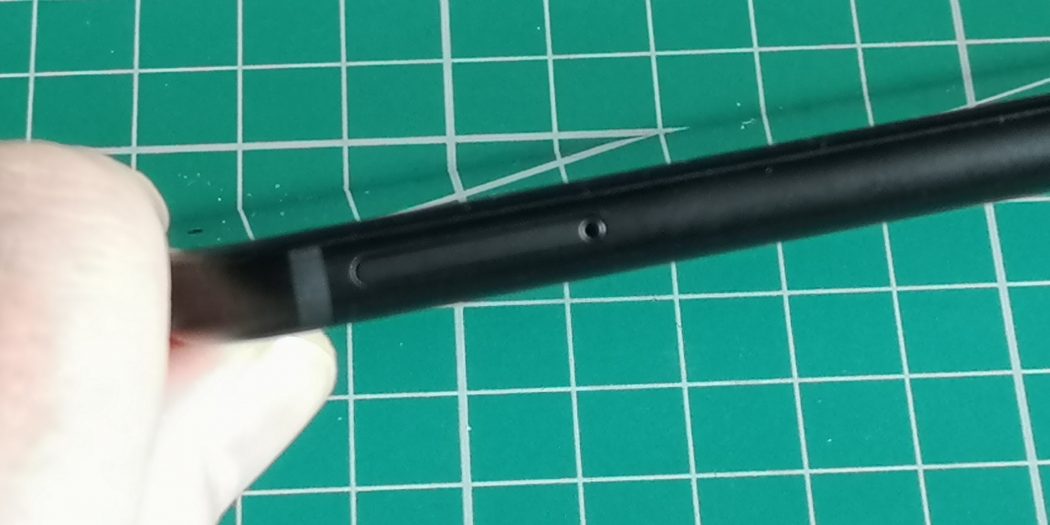 On the left-hand side of the phone ,we are left with nothing as the phone has no buttons or anything else. This is however where the SIM tray and MicroSD card slot is hiding like others previous phones this SIM tray/SD card slot will support either two sims or one sim and an MicroSD card depending on your preference.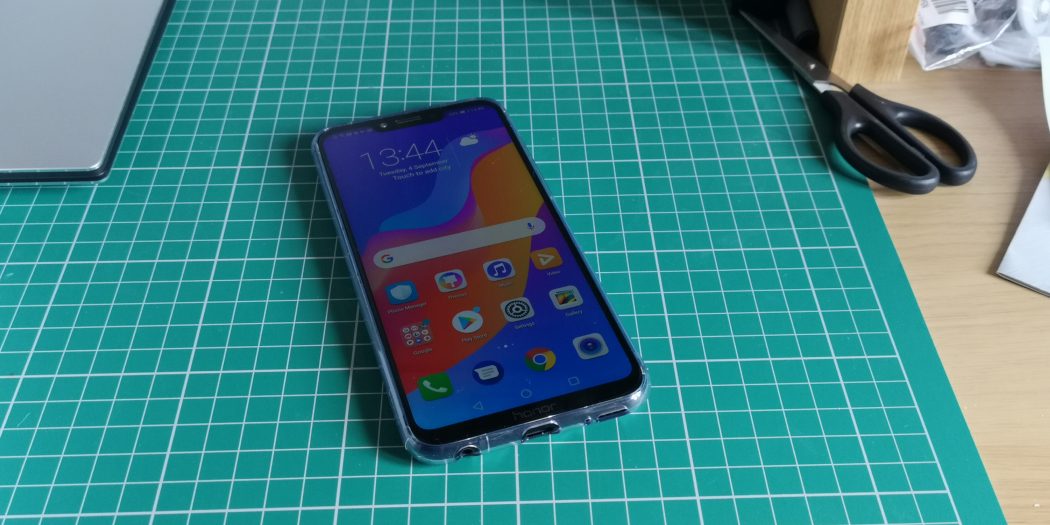 Upfront we have a 6.3 inch full HD panel which is IPS and when looked at directly provides a nice image, however, I did find that when using the phone with polarized sunglasses I was barely able to see the display at home this is just one example of where some cost cutting has been done to get the price of the phone down to its low price point.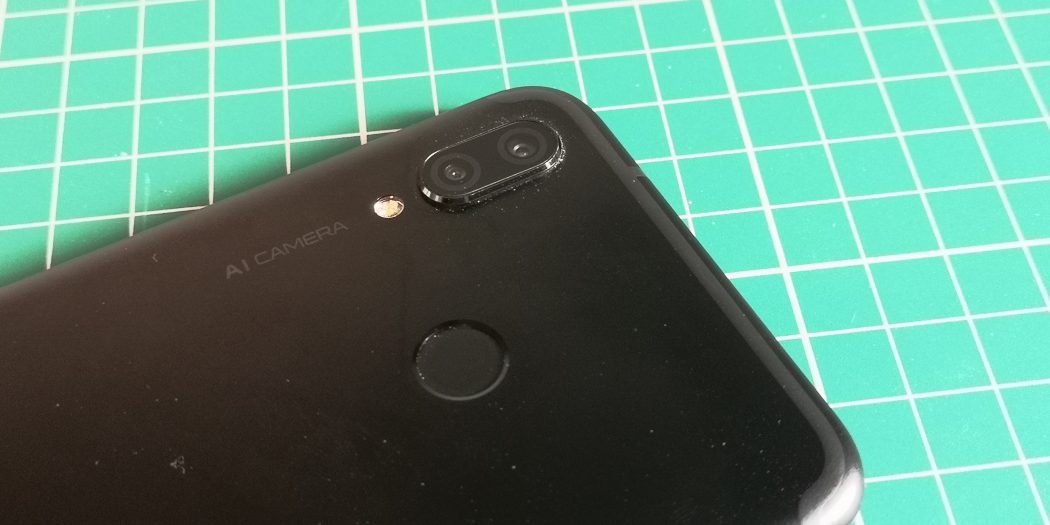 Around the rear is where we will find the fingerprint reader which will utilise all of Honor's usual gestures as well as being fast and responsive.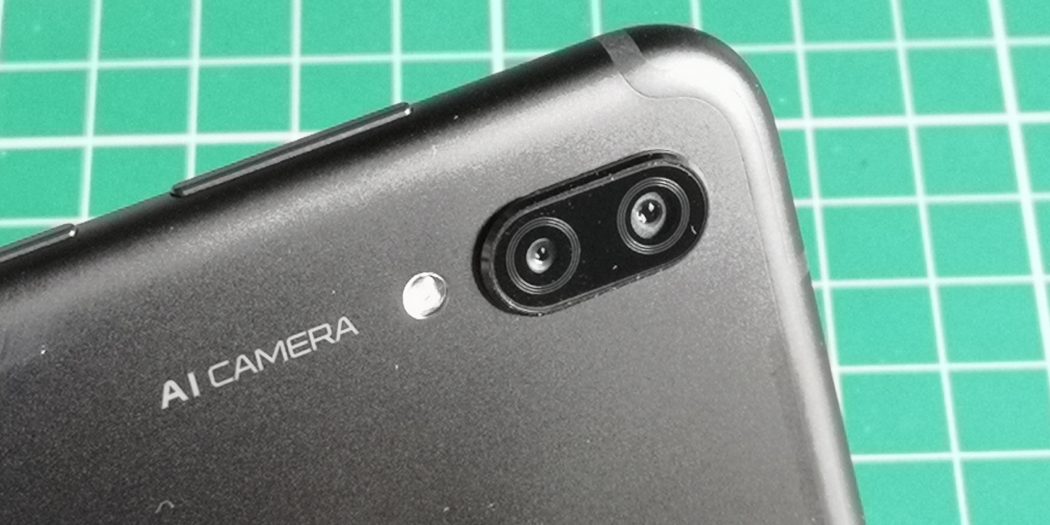 In the top left corner, the camera array is situated. The cameras on the phone consist of having two different cameras one of which is a 16 megapixel and the other is a 2 megapixel. The reason for this dual camera setup is 2 allow a depth of field when taking photos. The camera will also support up to 30 fps of 4K video as well as your standard 1080p. The main lens has an aperture of f/2.0 and also supports PDAF. The real power of this camera can be utilised thanks to the powerful Kirin 980 processor alongside the npu that allows the camera to detect many scenes per minute. Using this AI functionality the camera will auto detect what you are taking a photo of and adjust the settings of the camera appropriately.
That about wraps things up for the tour of the device.
I will take more of a deep dive into the camera later but for now, let's look at the performance of the device.
Performance
This is an area that for a phone that is with a gaming slant, is massively important, quite simply the phone needs to be fast and responsive in its day to day tasks and also in the processor sapping task of gaming. I can say that in my testing I have found it to be great in both areas.
I will cover gaming first, but before I do I want to just remind you that this is a phone that is costing £279 . That being said the main core of this phone revolves around the awesome Kirin 970 CPU which is as we know extremely powerful as it is the same chooser that has been used by the Mate 10 Pro and also the P20 Pro. I have tested the processer in both of these phones and I was not left wanting on either of them. Playing games on the phone is fast and fluid and I am not talking about just basic titles that don't require the processer to do much.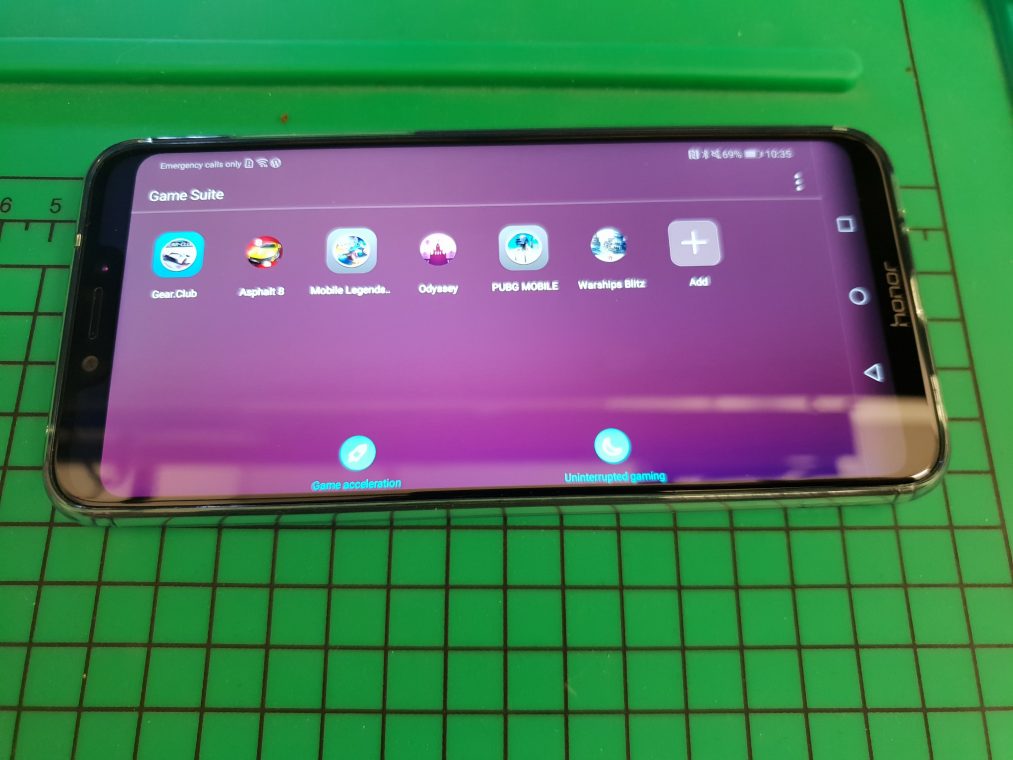 The thing about the Honor Play is it takes what we had available to us on the Huawei devices and then makes it even better. This is done by using GPU Turbo which is a new piece of software that takes the GPU and allows you to dial it up to 11.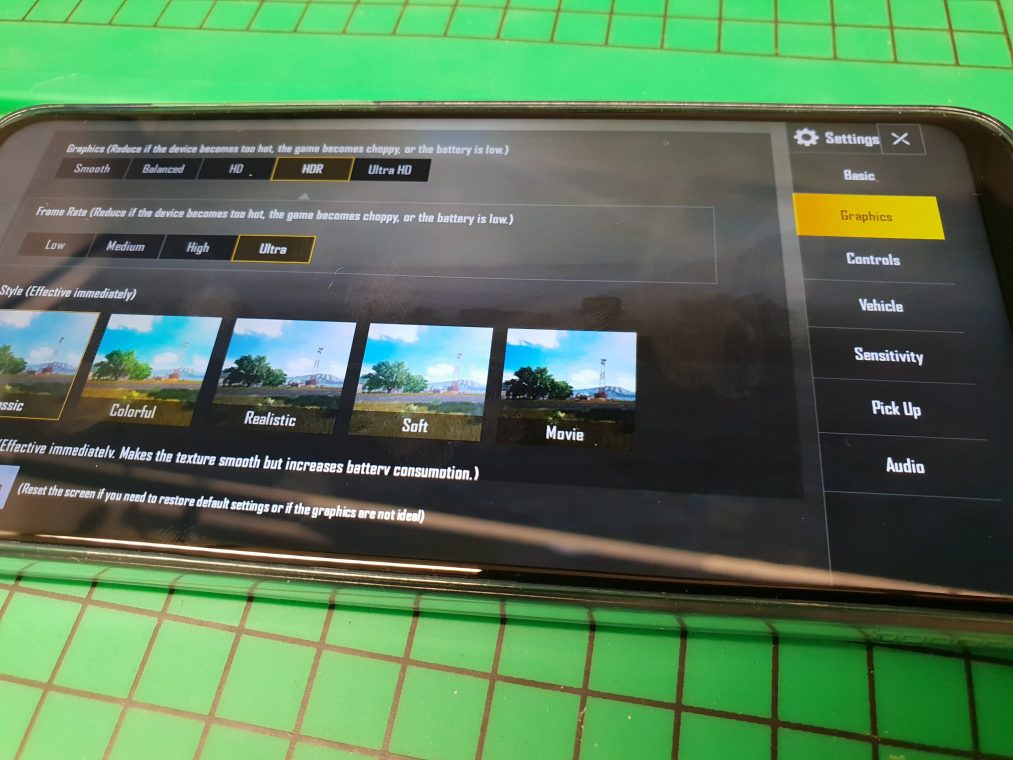 These settings in PUBG are higher than the defaults on much higher specced phones such as the Note 8. PUBG will default to HD and High for Graphics and Frame Rate respectively.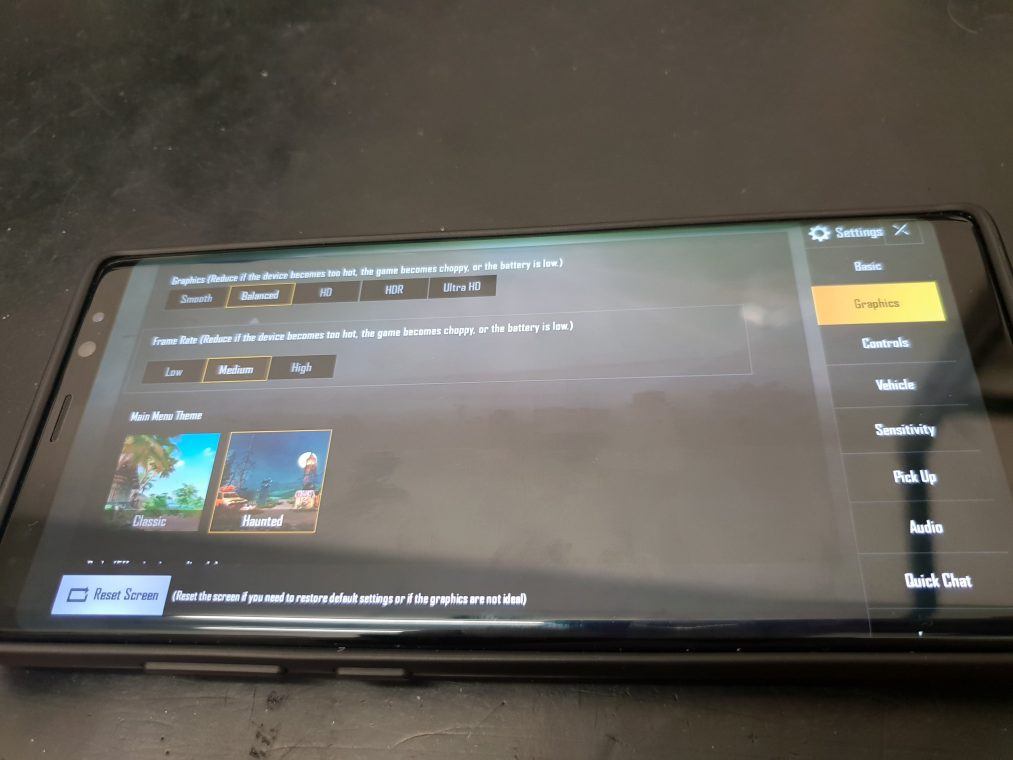 On the Note 8 it is defaulting to Graphics being Balanced and Medium for Frame Rate it does not allow ou to use the HDR setting for graphics at all!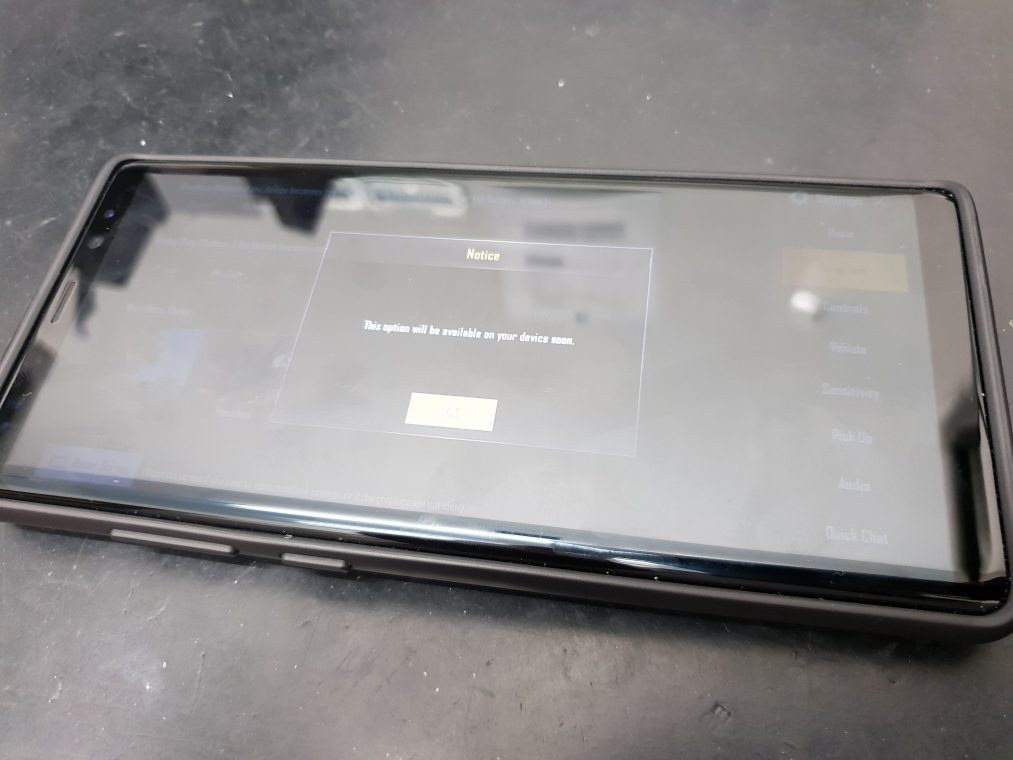 This, in turn, gives better frame rates for games and less ghosting and lag when loading graphically intensive environments. I have tried playing PUBG and Asphalt 8 on they Honor Play and the phone just delivers a great immersive experience. It is up there with any other high-end phone that I have played these games on.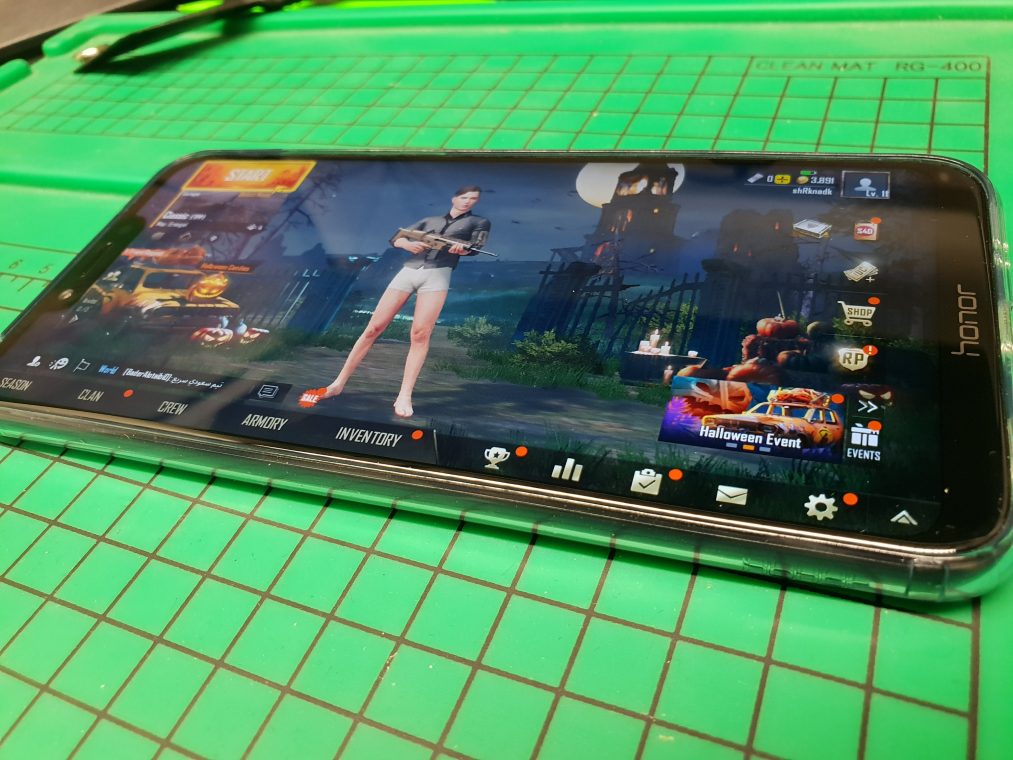 One area that does present some issues is the screen. As I mentioned above the screen is an IPS panel as opposed to the AMOLED panels that we have become accustomed to lately. This means that the actual colour tones are sometimes a bit off in games. Also if it is a sunny day outside and you are wearing polorised glasses then it is pretty much game over when it comes to outdoor play. One thing that did surprise me is that the phone did not get that warm even during intensive gaming sessions lasting up to an hour sometimes. I found that the physical size of the device really helped when it came to playing games as well as it allows you to get a large playing area, this is something that is especially important in games like PUBG.
I have always liked a large device for going and this one fits that need perfectly for me this is why the be of previous favourite devices was the Xperia Z Ultra and more recently the Razer Phone previously reviewed here. I am glad that we are starting to see larger devices again particularly ones aimed at gaming and also multimedia another area where the Honor Play performs very well incidentally.
Honor has also included another feature for gamers in the form of 4D Smart Shock.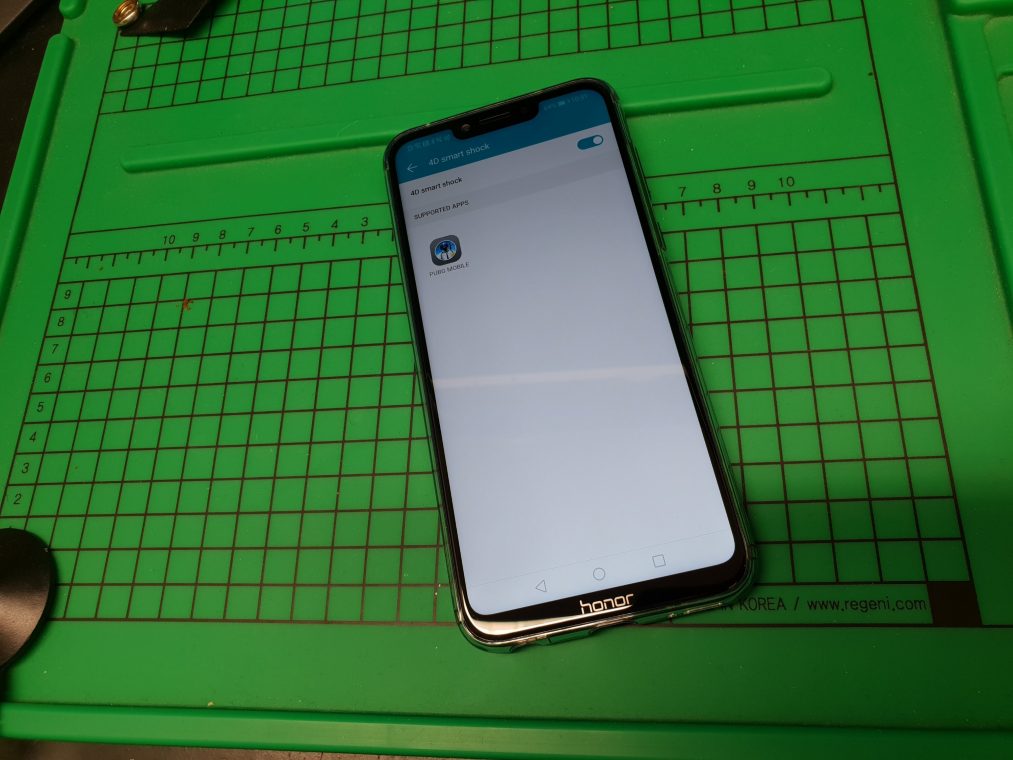 This allows you to feel feedback when you are carrying out various actions within the game like shooting or being shot. It will allow foe better immersion into the game. Unfortunately this.is.only available for PUBG at the moment. I can only hope that it will become.available.on other game's in the near future.
Another thing that I find myself doing increasingly on my phone is working on the site. In fact, I am writing this on the Honor Play right now.
Camera
I have to say i really wasn't that concerned with the camera specs for this phone as I mainly saw it as a gaming-focused device. I have to say though that I have been pleasantly surprised by what it can achieve. The have added in a few images that been taken over the last few days to give you some sort of an idea of what you can expect from the camera.
Most of these pictures have been taken using the AI assist modes and I have to say that it helps this phone too pack a punch much higher than its sticker price would suggest. I mean don't get me wrong it will not compete with phones like the Mate 20 Pro and the Pixel 3 but it is not designed to.
This phone is designed to be competing with devices like the recently announced Samsung J6+ and in that regard, I think it does a very good job.
Summary
I have been very pleased with the Honor Play it is a great value device and will punch well above its weight particularly when gaming is the task at hand. My only real major complaint was that the screen is not good in direct sunlight and is un-usable when wearing glass with polarisation. This is not really a massive problem and is the case for most phones at this and in some case much higher price points.
If you are a keen gamer and you don't want to spend a fortune on a gaming-focused phone like the Razer Phone 2 then this will tick your boxes just remember that compromises have been made to get it down to the price it is, another thing that is this phones greatest surprise!
Its biggest problem comes in the form of its competition from its own stable mate the Honor 8X.
Well done Honor
If you want to get one, then head over to Honor's website and pick one up now
Honor Play - Review
Design - 70%
Performance - 73%
Camera - 87%
Value for money - 84%
Hardware - 95%
This is a great value gaming phone that also works very well as an all-around device with a surprisingly good camera for the money.