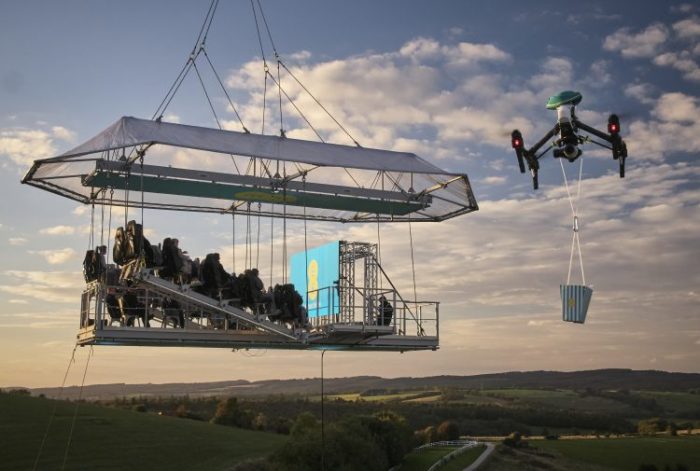 No, I've no idea why either. Well.. actually I do. I lie. It's to promote their 4G network, the fact that it works in more remote spots and the return of 4GEE Cinema.
Yes, students from Goodwood Flying School were hoisted into the air, given popcorn (which, of course, was delivered by drones) and watched a BAFTA award-winning "La La Land" above the Sussex countryside this week.
Despite being 100 feet up, the EE 4G signal let them stream the evening movie whilst the sun began to set.
This October EE is planning to bring a series of free 4G-powered outdoor film screenings to rural communities. You can win a place by entering your details here.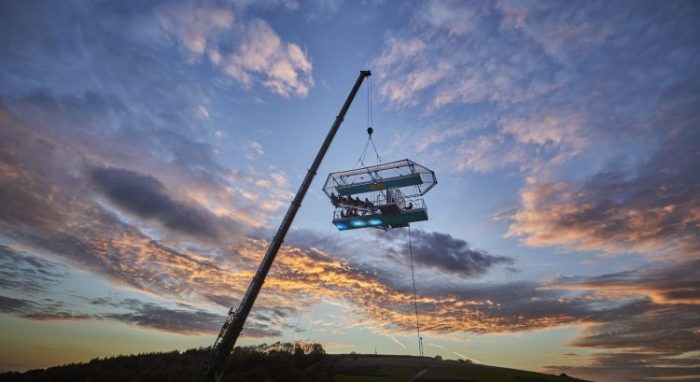 Pete Jeavons, Director of Brand Marketing at EE, said..
Over the next month we are going to be travelling thousands of miles to areas we've recently switched on with 4G, to deliver unforgettable experiences to those communities, only possible over our award winning 4G network.
Want to see it in action? Check this out…