Roaming plays a big part of your decision-making when choosing a network. Being connected is more vital now than it has ever been.
Many customers on Three have been asking when they will get access to 4G roaming that other networks have offered for a while now.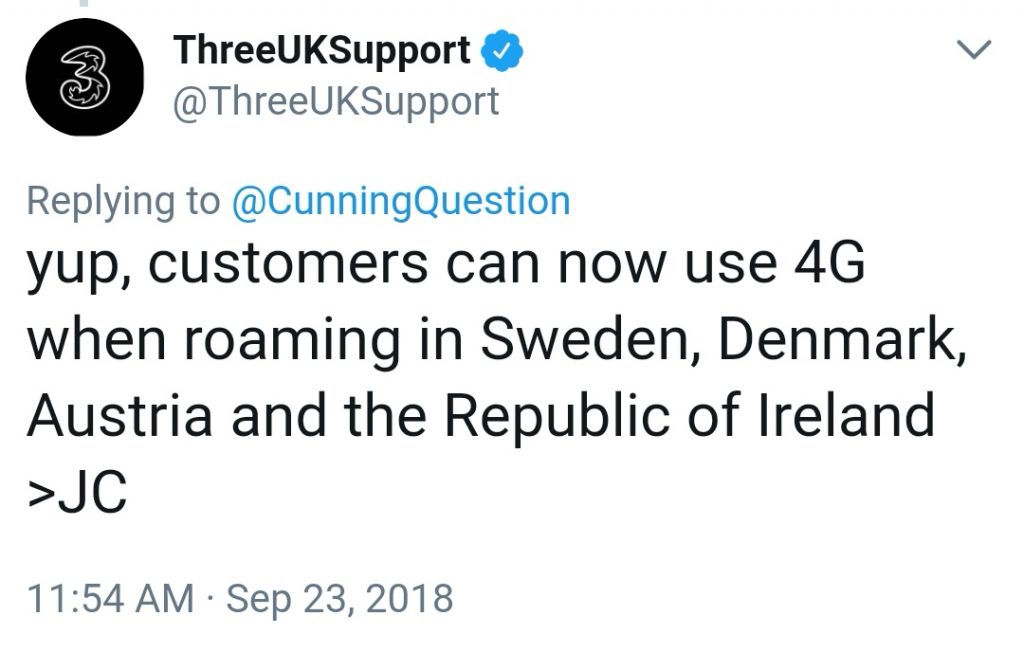 Whilst everyone has been looking out for a big announcement, it looks like the network has quietly switched it on at a few select locations.
Any Three UK customer roaming in Sweden, Austria, Denmark or Republic of Ireland will now enjoy faster roaming, which is great news.
Hopefully we will hear more locations added shortly. This is a good move forward and hopefully not too long to get extra destinations added.
We have asked Three if they have any more information and will update if we get any.