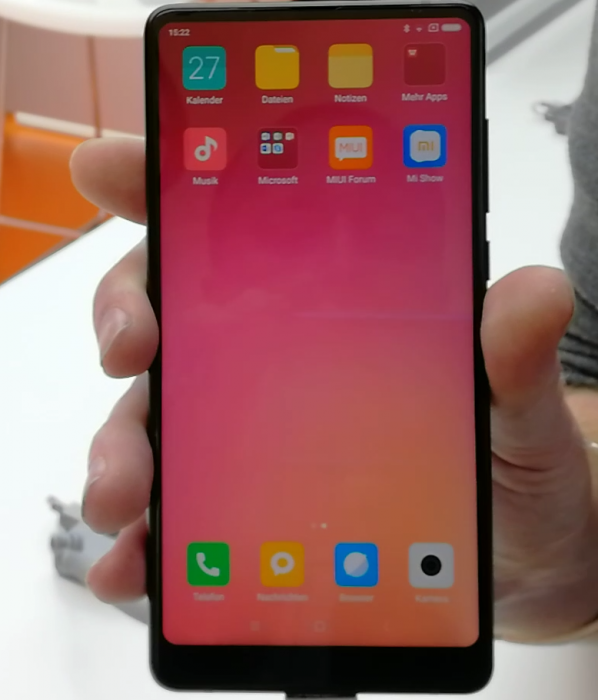 Remember back in February when we were running around the halls of Mobile World Congress? Remember us filming the Mi Mix 2? Well, it did look rather nice indeed. It was nearly £335 at the time though…
Now, just a few months down the line, you can pick one up for £213.39 from here. It has a Qualcomm Snapdragon 835 octa-core CPU with 4 x 2.45GHz and 4 x 1.9GHz, 6GB RAM and 64GB of storage. There's WiFi, NFC, USB-C charging, Bluetooth 5 and a 3400mAh battery plus that gorgeous 5.99″ LCD 2160 x 1080 panel with an 18:9 ratio and hardly any bezels. The only down point we've got is that it runs Android 7.1, but we've heard that this could be upgraded.
The camera arrangement is a 12 megapixel rear unit and a 5 megapixel front. Again, we've checked the frequencies on this one and it should run in the UK without any problems.
If you want a bit more information, head to our earlier story to see further pictures and thoughts.