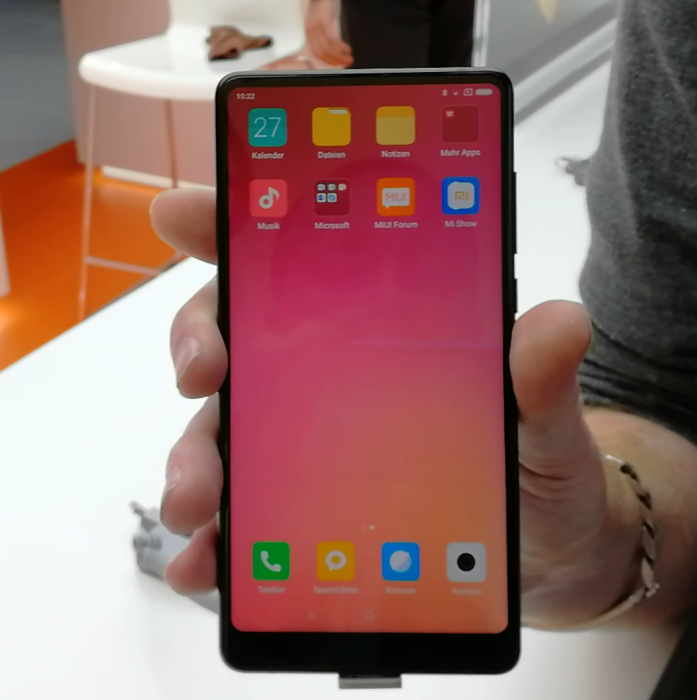 Whilst most of you guys will no doubt upgrade through a network, there's a dedicated hard-core who will go out an import their own handset instead. OK, perhaps "import" is a bit strong. You're basically buying it off a website, and they'll then ship it to you from China.
The benefits? Price, usually. You're generally going to get a very decent handset for a lot less money. But then there's the worry about whether it'll work on European networks, whether it'll have mad Chinese apps installed and whether it's actually terrible build quality.
Xiaomi have been a preference for many and this is the all-new Mi Miix 2. This one has actually been out for a few months but it was great to see it in the "flesh".
That screen is 5.99″ 18:9 1020 x 2160 (403ppi) unit and gives an 80.8% screen-to-body ratio. It's constructed from an aluminum frame with a ceramic back. On that rear you'll find a fingerprint sensor and a 12 megapixel camera. Up front, a 5 megapixel selfie cam.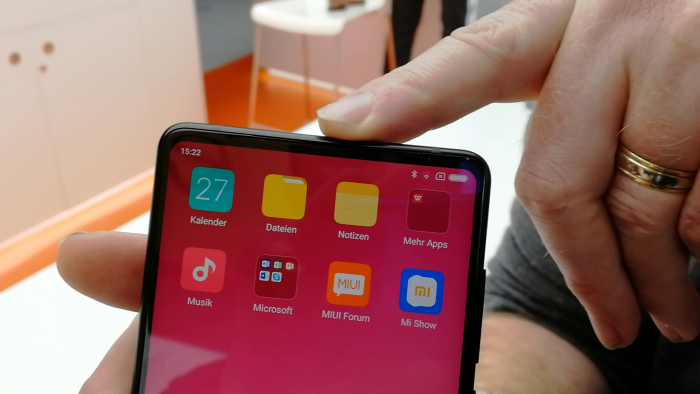 Inside it's all very powerful indeed, with a Qualcomm Snapdragon 835 octa-core CPU kicking out 4 x 2.45GHz and 4 x 1.9GHz. That sits next to 8GB RAM and either 64, 128 or 256GB of storage depending on your preference.
Other specifications include dual-band WiFi, NFC, Bluetooth 5 and a 3400mAh battery. It runs Android 7.1.
This is perhaps the closest to being a "bezeless" handset. Many handset manufacturers keep saying "bezeless" but, if we're honest, it's usually still there, even if it's a bit thin. In order to give you a fuller picture, here's out hands-on from the stand just now..
You can find our more about this handset on the company website. Prices vary depending on the variant, but you can go to sites like GearBest where prices start at £334.49.
We'd love to hear from any readers who regularly buy phones like this from China. Perhaps we'll start a new feature…
What's your thoughts on the imports?
🙂