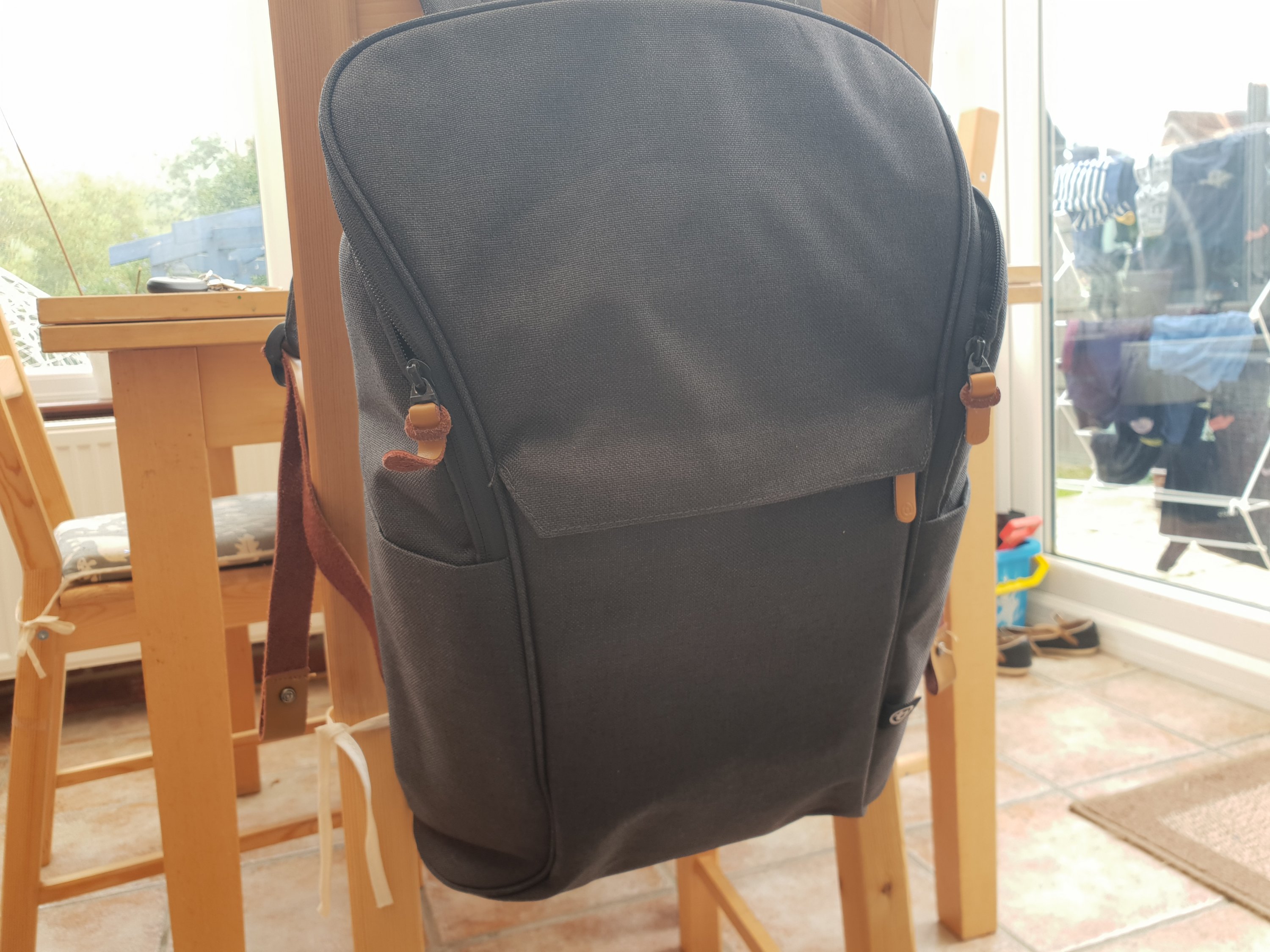 Backpacks are an essential part of my daily kit. They allow me to transport my gear around with ease and minimal discomfort. I have used various cheap bags over the years, but recently was offered the chance to test on from Booq.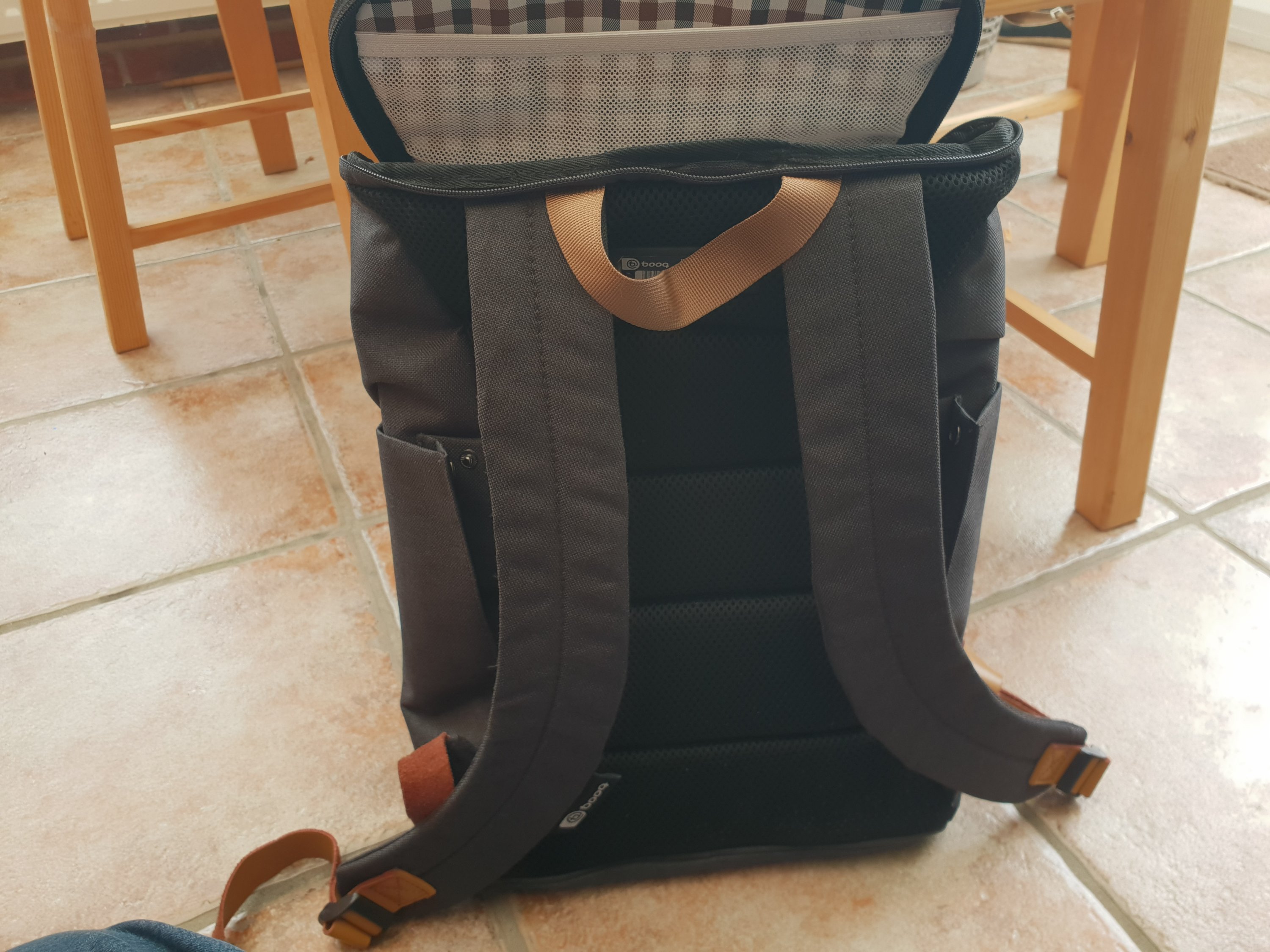 This was slightly different from any of the bags I had tested previously in that it was quite an expensive bit of kit, coming in at £75 from here. I've never spent that much on just a backpack, so I had high hope that this was going to be a high-quality item. I have now been testing the bag for nearly 3 months and I have managed to gather my thoughts about it, so here is the review of the Booq Daypack.
First here is the unpacking video when I first got the bag
As you can see this is a nice looking bag, and I can say that it is the first ever bag I have used that I received compliments about!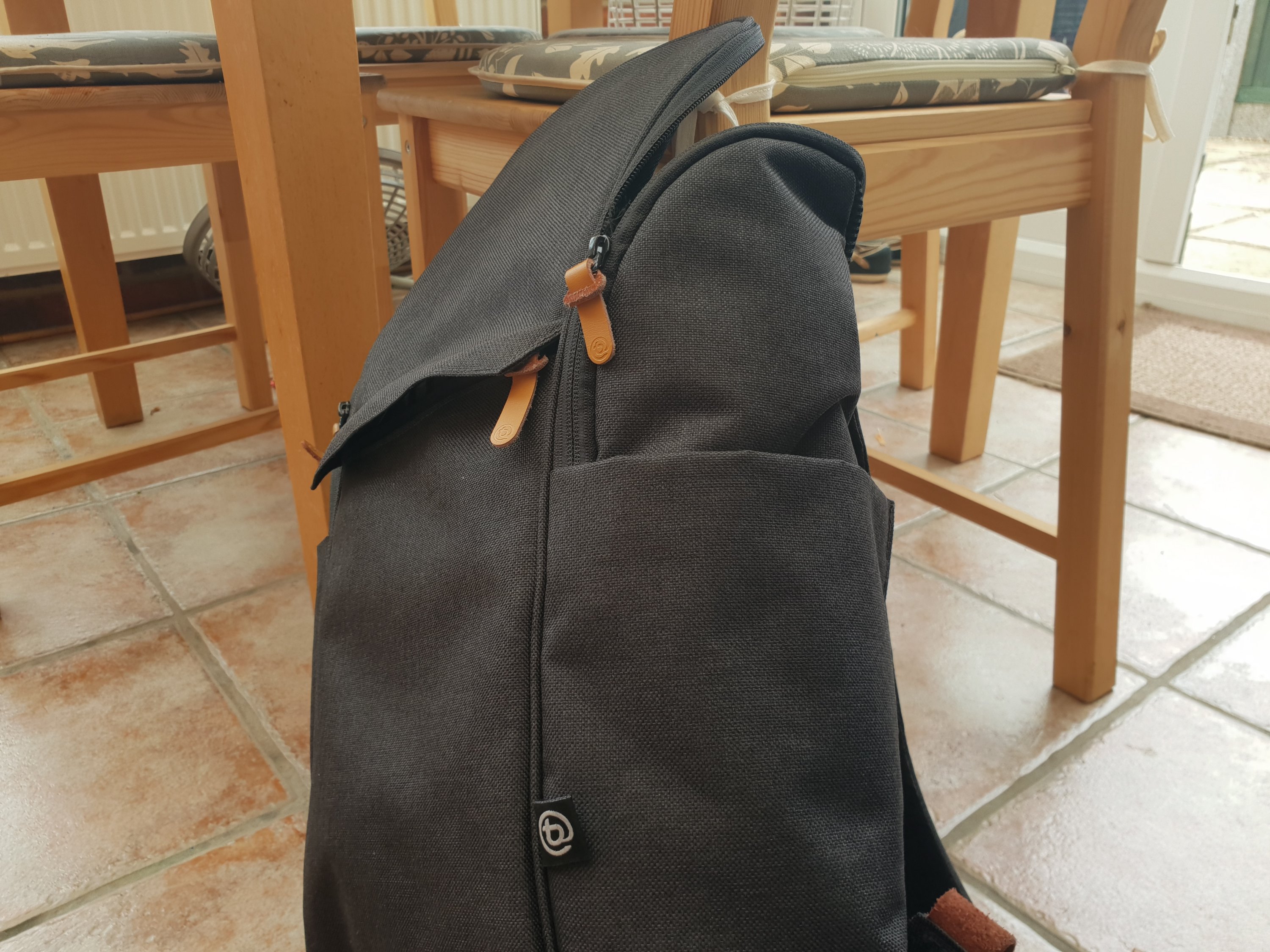 It is made of a weather resistant material that looks like it could be denim or some other heavy duty fabric. It is a very tough and hard wearing material and has stood up to being thrown in and out of my car/luggage compartments and the like, very well.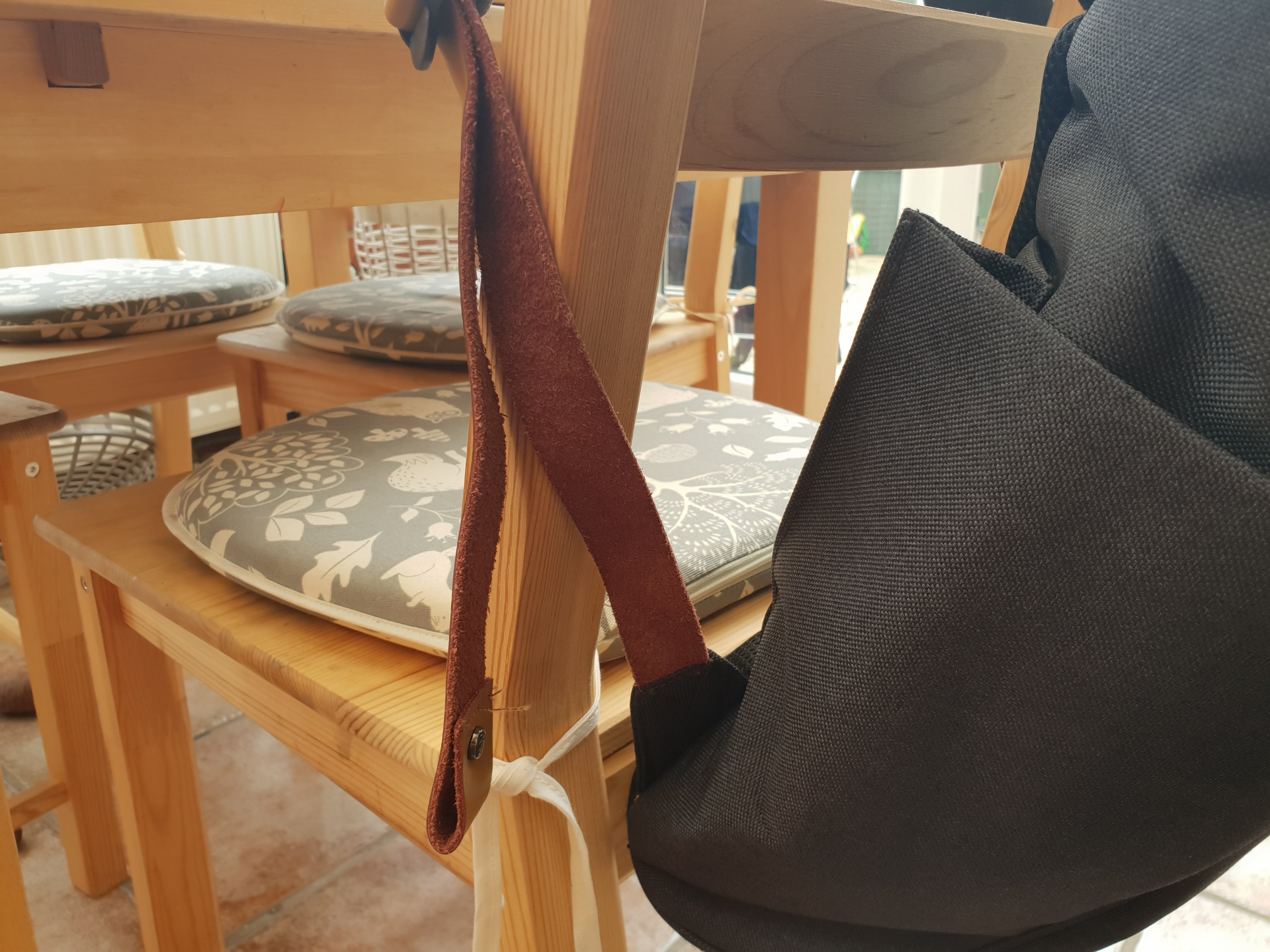 The straps for the bag are very comfy and sit nicely on my shoulders. I have not had any sort of pain from them at all, even when carrying heavier loads during my recent trip to IFA 18. Whilst I was out there I was hauling around a DJI Osmo 2 Gimbal, a Dell XPS 15 2in1 laptop several smartphones and a large heavy Anker 26800 PowerCore battery pack.
This gave a combined weight of nearly 10kg to lug around. I know that this does not seem heavy, but when you have it on you all day, it can start to feel like you're carrying around bricks. This was not the case with the Daypack as it spreads the weight across my back very well.
The straps are made of the same material that the bag is made of, and they have been attached to the bag itself on adjustable leather lengths that are reassuring in their strength and the look of them.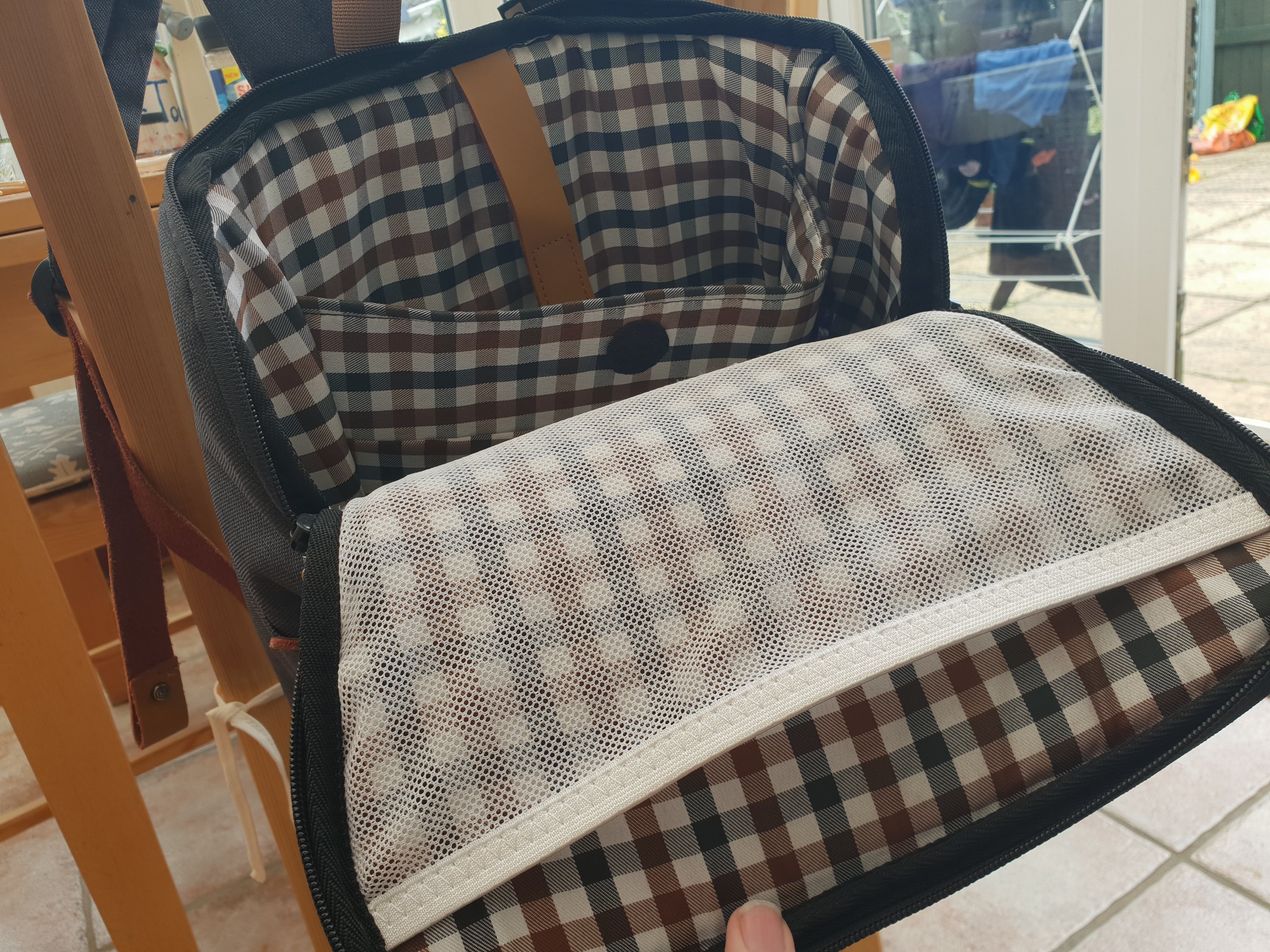 The bag also features several zipped up areas which all have their own high-quality zip that has got a leather zip-puller to assist you in opening the bag. This is where I have had my one and only issue, as one of the Zip-Pullers came off in my hand whilst I was trying to close the bag up one day.
This was slightly annoying as it meant that I had to remove a leather zip-puller from one of the internal pockets. I have not had the problem happen again, so I am putting this down as a one off!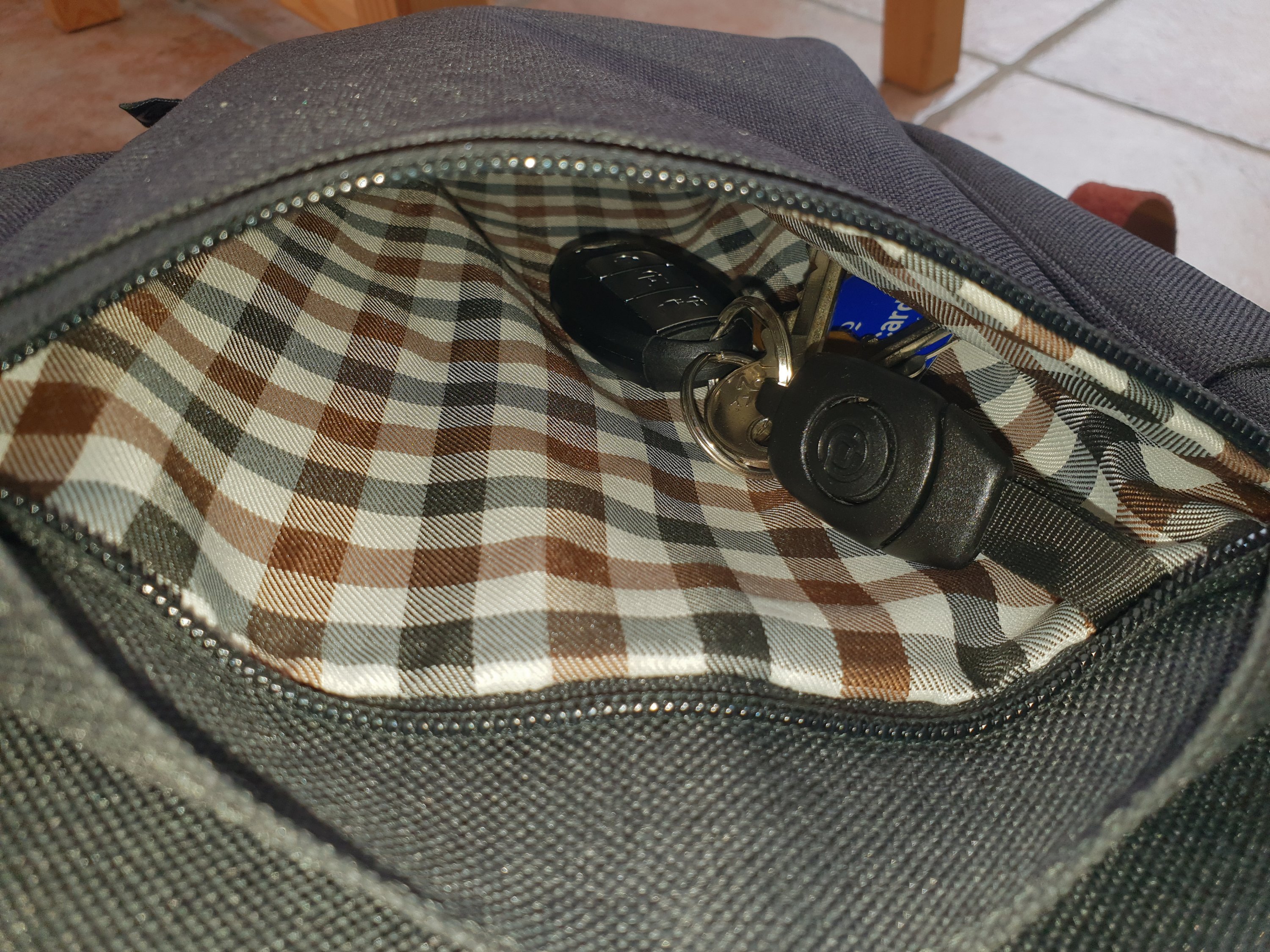 A feature of the bag that I really liked is the key clip on the outer pocket, as this means that I am extremely unlikely to lose my keys now, as they are always clipped into the bag. I know other bags have this option, but the fact that the clip actually attached to your keyring makes it so much more convenient to use.
For a bag that doesn't state that it has any real form of protection from drops, it has coped very well with being thrown from the passenger seat of my car during any sudden breaking. All this while keeping the contents safe and sound.
As for what it will carry, well I believe that the best road test for a bag is something like what I was doing at IFA. So while I was there, I was carrying all the items I mentioned above and there was room for me to put more stuff in. This was especially important when you are at trade shows, as there are always things being given out by booth staff.
I was able to comfortably fit a moleskin notebook and phone box in with all the other gear I was carrying around. If you add in a few water bottles and a can of Redbull or two, then you can get an idea of what the bag is capable of.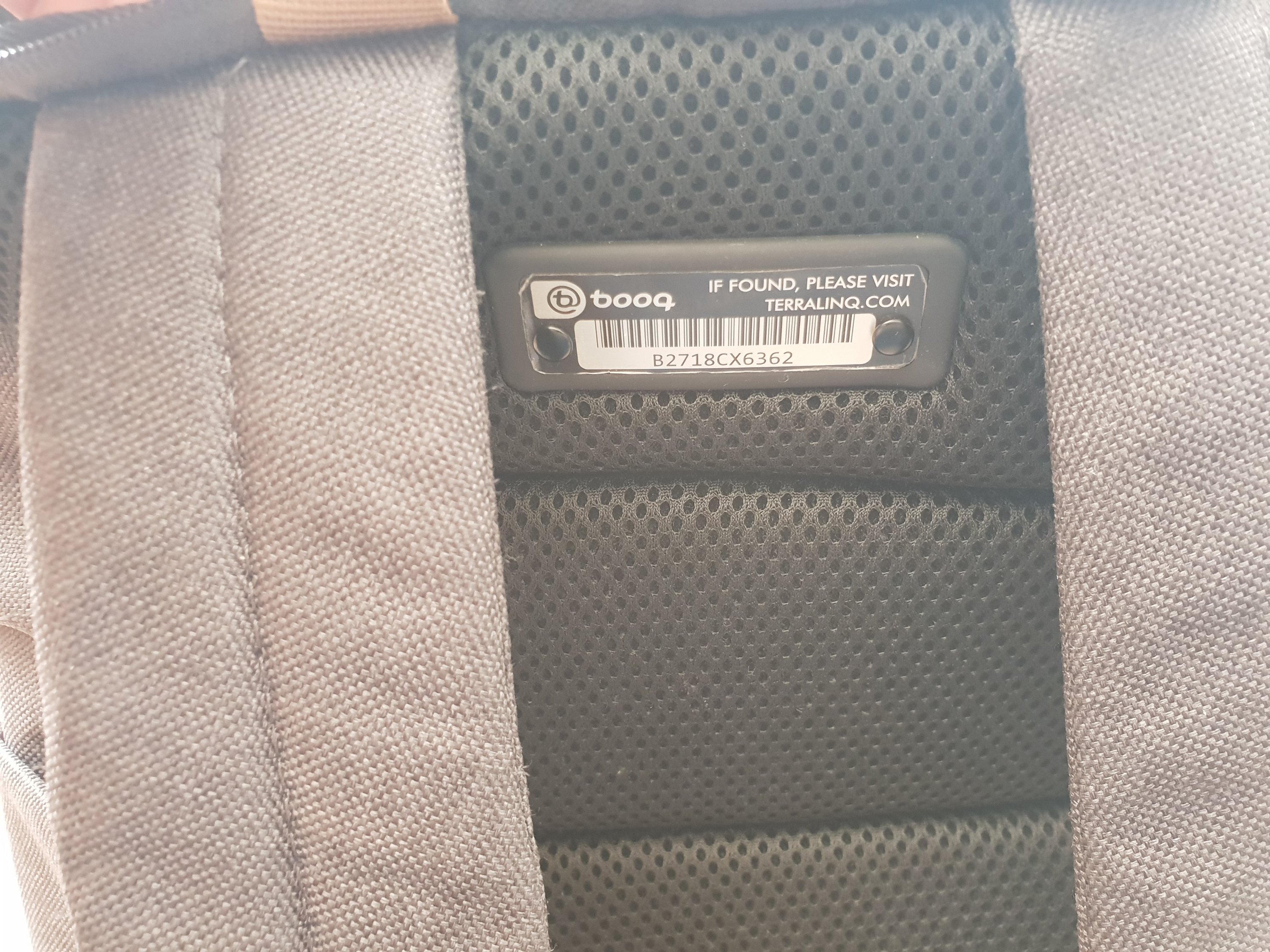 Another nice touch is knowing that the bag is being tracked by Terealinq. This is a company that will contact you if the bag is found. Unfortunately, the contents of the bag will most likely be gone if this bag is lost as a result of thievery, but the opportunity of retrieving the bag itself is a decent consolation good. The tracking information is riveted into the back of the bag as can be seen in the image above. If someone does find the Daypack, all they have to do is go to TerraLinq's website and they will be asked to enter the code. That will kick off a series of events that will result in you reunited with the bag. It is a nice touch, and separates this from being a run of the mill rucksack.
I have been really pleased with this bag and it has become my go-to backpack of choice. All my other bags have now been relegated to the attic, and unless I need to carry more than I should be on my back then I will continue to use this bag until either it or my back gives out.
I have a feeling that the bag may last longer.
Booq Daypack - Review
Design - 87%
Durability - 87%
Style - 90%
Value - 70%
This makes for a great backpack and it is subtle as well so can be used for non laptop duties.