Have a look at our Sharp categories. You'll see that there isn't a great deal about Sharp Android handsets. That's because, well, you won't find them in many places.
However, they're now taking a step back into the European smartphone market, with three new smartphones heading here very soon. Sharp say that they're going to concentrate on "bezel-less FreeForm devices" with screen sizes ranging from 5.5″ to 5.99″. Sharp will use their TV screen knowledge to "capitalise on synergies".
Also worth knowing is the fact that their parent company is none other than Foxconn. They make the iPad, the iPhone, the Nintendo 3DS, Xiaomi devices and the PlayStation 4 plus much more.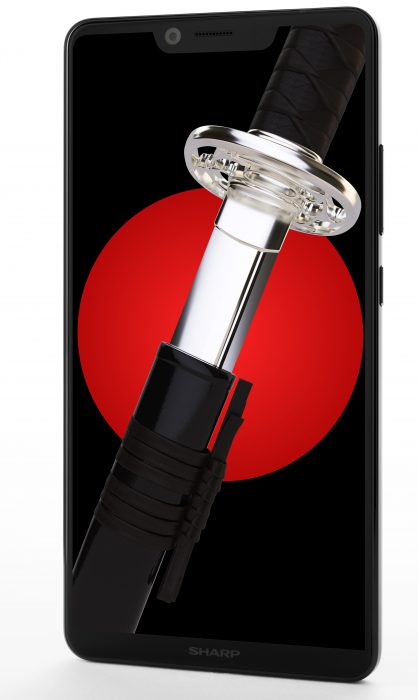 So Sharp have the Aquos D10, the Aquos C10 and the B10 for us. First, the Sharp Aquos D10. It's going to have a 5.99″ 1080 x 2160 pixels (Full HD+) screen with an 18:9 ratio. It's powered by Android 8.0 and has 4GB RAM, 64GB on-board and a microSD slot. There's a Qualcomm SDM630 Snapdragon CPU (octa-core 4 x 2.6GHz & 4 x 1.8 GHz) and a dual-camera setup at the back – a 12 megapixel alongside a 13 megapixel.
This, according to Sharp, means that you get "an optical zoom which delivers exceptionally sharp and brilliant pictures even in low light". There's also a 16 megapixel selfie shooter up front with face recognition for unlocking. Other specs include NFC, dual-band WiFi, GPS, Bluetooth, a fingerprint reader and a 2,900 mAh battery. We're expecting this one to go on sale in the next few weeks for around €399.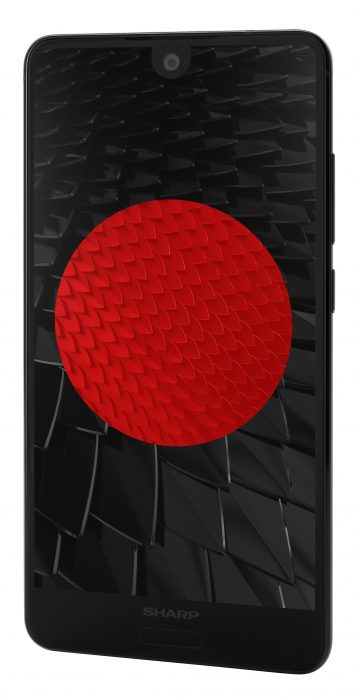 Next, the Sharp Aquos C10. This has a smaller 5.5″ panel, but still gets the 1080 x 2040 pixel resolution. The screen occupies some 87.5% of the front and has a 17:9 ratio.
There' the same Qualcomm SDM630 CPU, the 4GB RAM again, 64GB storage again and a microSD card. The only other difference we can see is with the camera setup. Here you get a dual 12 (f/1.8) and 8 (f/2.0) megapixel arrangement plus an 8 megapixel sensor up front.
Along with the GPS, WiFi, NFC, Bluetooth etc, it also has a 2,700 mAh battery.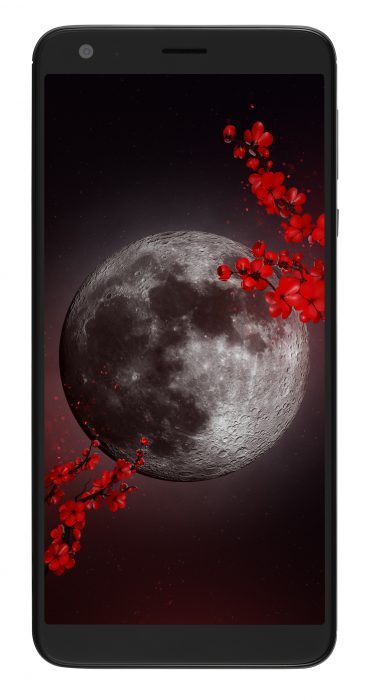 The Sharp B10 loses the Aquos name and has a 5.7″ screen, which is actually bigger than the C10. This confused me a bit, because I expected the D10 to have the biggest screen, followed by the C10 and then the B10. Anyways, the B10 is kinda hovering over the "budget" category because the screen resolution dips a bit here. It's got a 1,440 x 720 pixel screen using 80% of the front panel. As with the other handsets, there's a fingerprint sensor, GPS and NFC, however here you get Bluetooth 4.0 (not 5.0) and there's single-band WiFi by the looks of it. It's also powered by a Mediatek processor – an octa-core MR6750T (4×1.5 GHz Cortex-A53 & 4×1.2 GHz Cortex-A53).
Other specs include 3GB RAM, 32GB storage (plus microSD), a dual rear 13 and 8 megapixel camera arrangement plus a 13 megapixel front shooter for your selfies.
It's powered by a 4,000 mAh battery. This one, though, appears to be shipping with Android 7.0 whilst the C10 and the D10 run Android 8.0
Yoshihisa Ishida, Executive Vice President Sharp, who actually just likes to be called "Bob", told us…
We are proud to announce the re-entry onto the European smartphone market. In doing so we benefit from decades of research and development in the mobile phone business, that now brings about significant customer benefits in the areas of design, resolution, and image quality.
More regarding availability and pricing as we get it.