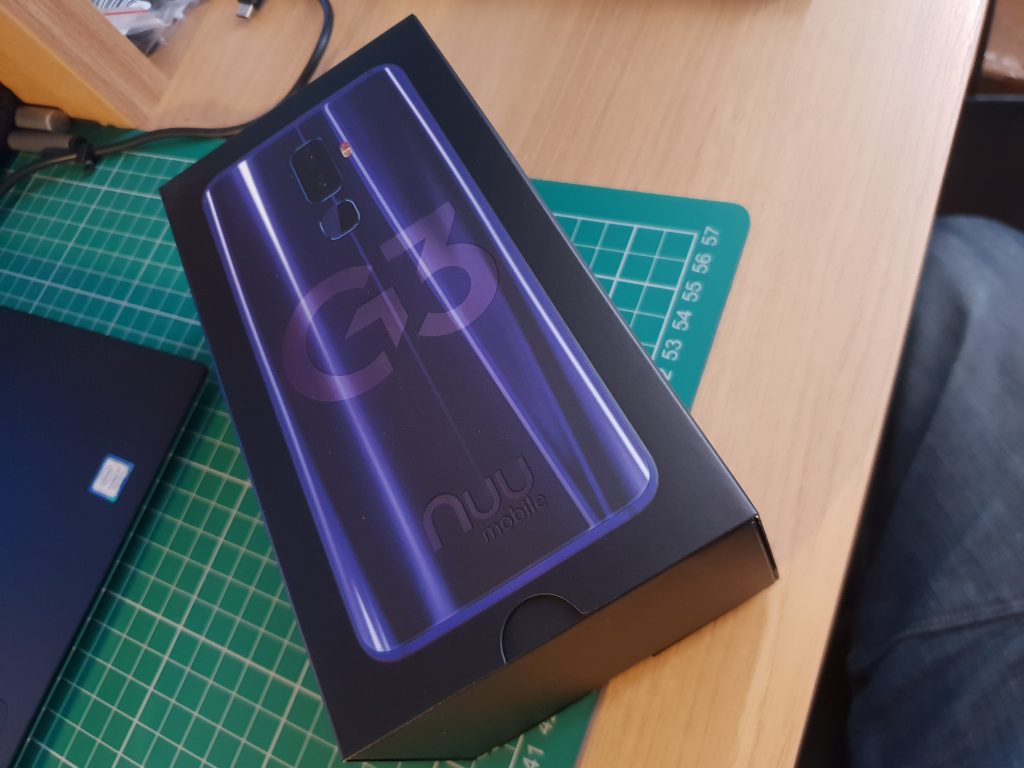 You may not have heard about Nuu Mobile at all. It's probably because most people will never have seen anything from them in the UK.
I have to say that I was also in this camp as well until I found them at MWC earlier this year. Leigh and I decided to spend a morning walking the halls that were less travelled and it was here that we discovered them. We had a look and a poke around at their phones then moved on.
Don't get me wrong, they were showing some very good phones, but we were unaware of the fact that the company sold kit on our blighted shores.
All that changed a few weeks ago when a lovely person from Nuu's press agency contacted me and asked if I would like to test out their new phone, coming out in August.
So here it is – the Nuu G3.
Before we get into the review, who exactly are Nuu Mobile? Well, they have been operating in the USA and Hong Kong with relative success for nearly 15 years. The decision was reached to broaden their horizons with a UK launch. Their main mantra is to provide high-end features and design at an affordable price. This is something they did with the earlier models, but the G3 is the most high-end product they've create to date. When we delve into the specs, later on, you will see that they are not kidding when they say bringing a premium build to the affordability section of the market. This phone is going to cost you £199 which undercuts some of our previous budget hero Honor's lineup.
Design and Hardware
First, the best place to start here is to have a look at the unboxing of the phone, just to get a feel of the device.
So let's make our way around the device, starting from the top of the screen.
It is quite busy up here as we have got the centre earpiece and it's sadly just that. On the right of this is where we can find the proximity sensor and the forward-facing 13 megapixel camera. On the left side, we can see the multicoloured Notification LED and then the single forward-firing flash.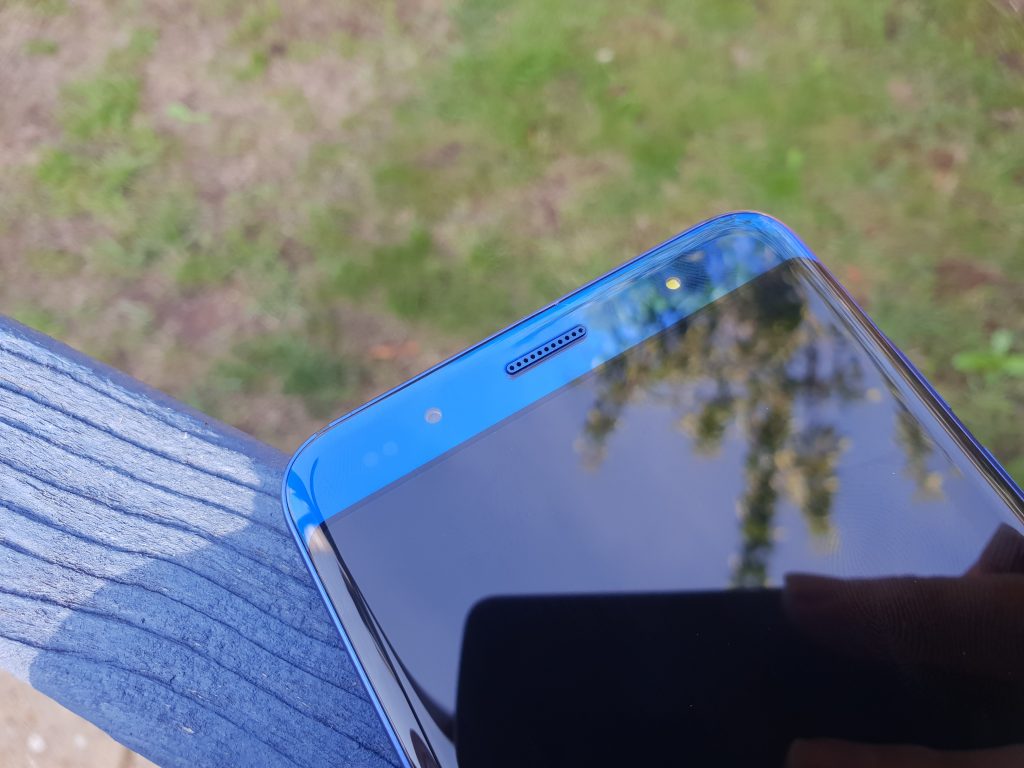 Sitting just below this area, which is not that large, is the great-looking screen. It measures in at 5.7″ and is 1440 x 720 with an 18:9 aspect ratio. This is an IPS screen, which is a shame when compared to some of the bigger players such as Huawei and Samsung. This is not that unusual for the price-point though and it is a good screen despite not having the high contrast seen in AMOLED panels.
It does, however, make for great reflections when the screen is turned off as can be seen above!
Onto the chin, and I am pleased to say this is a very small chin indeed. It is absolutely bare. The phone uses on-screen navigation buttons instead of hardware buttons. I am glad of this as I have always found them to be clunky and nowhere near as intuitive as the buttons on the screen.
Also showing a noticeable absence from this area is the fingerprint reader.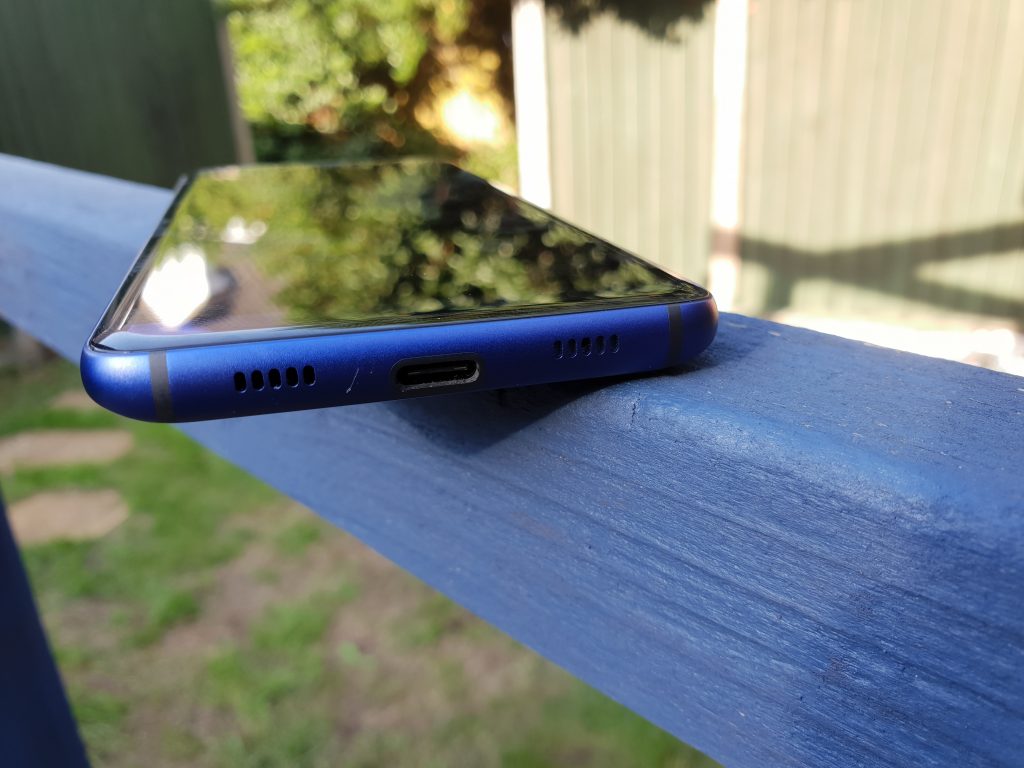 Moving right down to the bottom edge is where we can see the speakers and the USB (Type C) port. I say speakers plural, however, this is not entirely accurate as those of you with a keen eye may have noticed that one of the grills is closed bar one small microphone hole. This is something that we are used to seeing from the likes of Apple on their iPhones and sadly Nuu has chosen to mimic it here too.
The Type C port is capable of fast charging via the Mediatek fast charging protocol – Pump Charge. Sadly there is no support here for display output or fast data transfer as those are features that are found on Type c 3.x and above.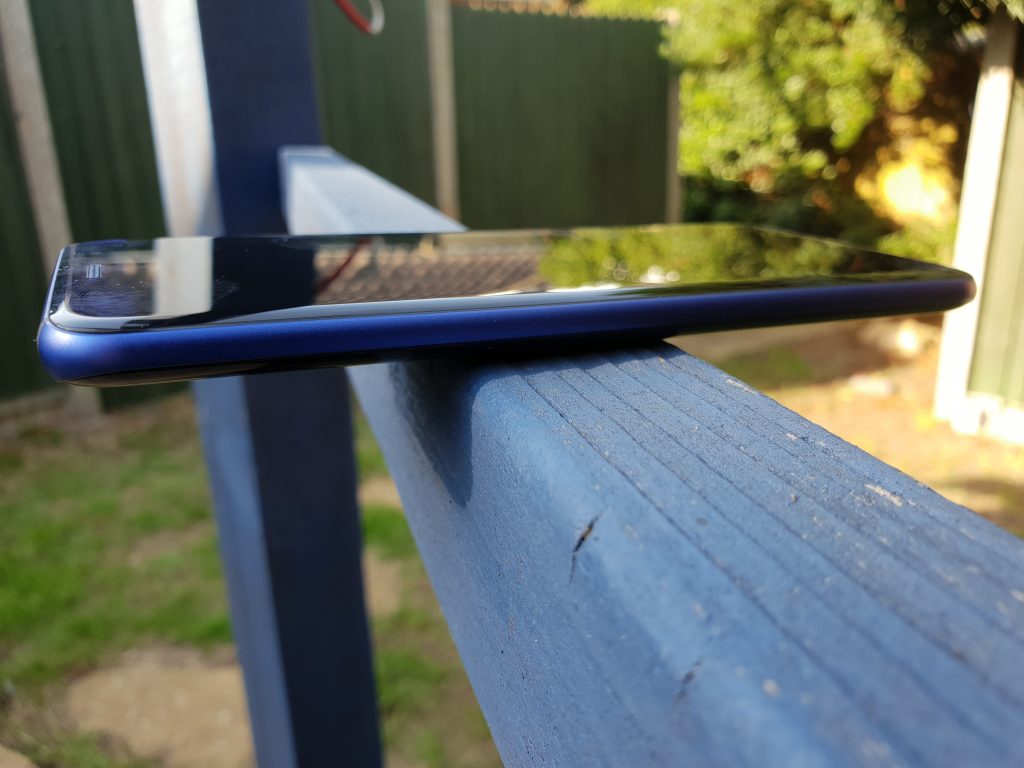 Next up we move up to the left-hand side and to what is a barren wilderness of buttons or ports. so moving swiftly onto the right-hand side.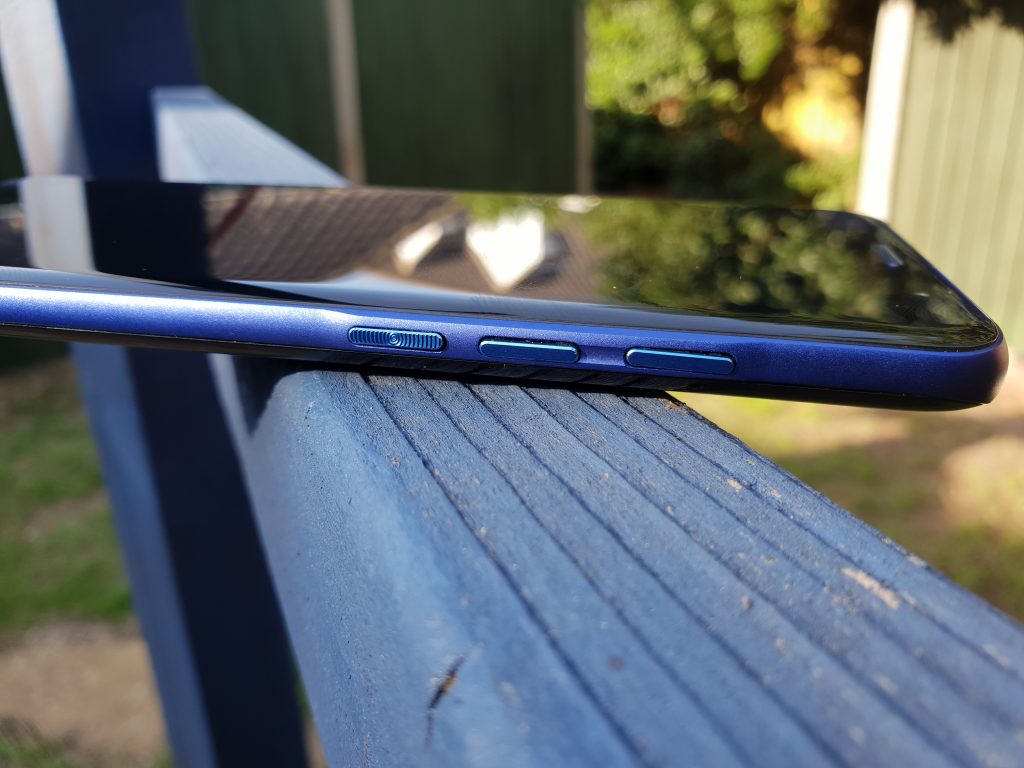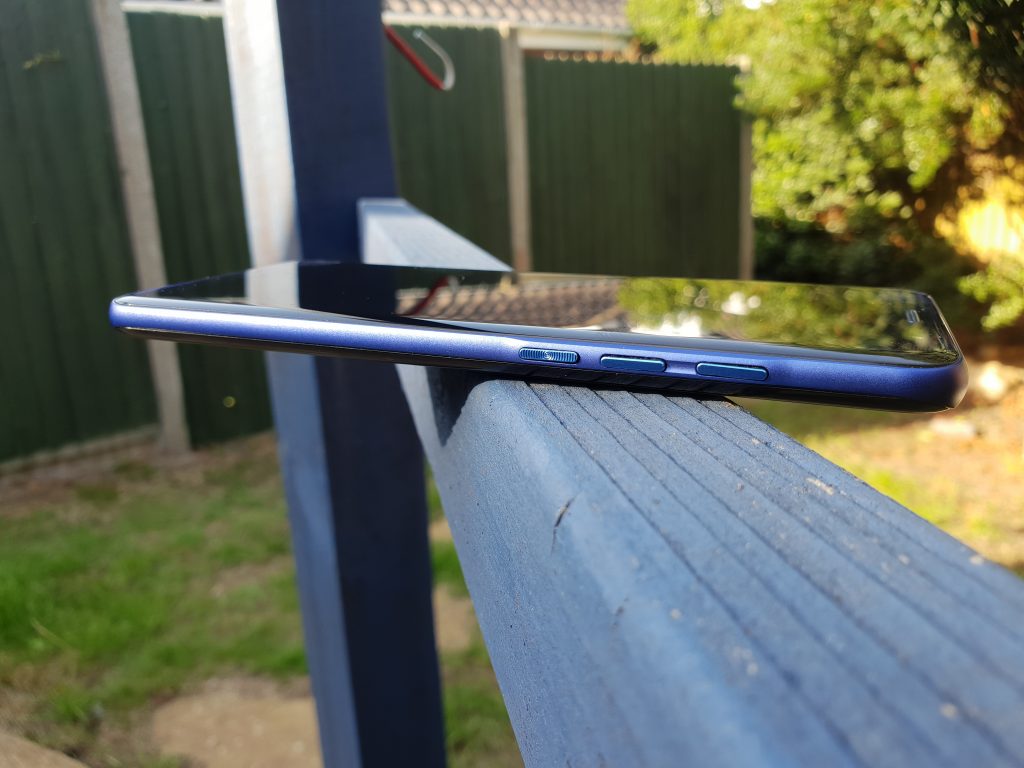 I have chosen to show two shots here deliberately to highlight the power key and its fine detailing. Really nice. Like all the phones that feature my favourite power button, this has got a rough texture to it! This makes it easier to distinguish when fumbling in the dark or your pocket.
The volume keys are individually sprung making for a nice mechanical feedback. This is also true of the power key. The rest of this side is empty. It would have been nice to see a camera shutter key here. Those are becoming somewhat of a rarity now on anything other than Sony's Xperia line up, so Nuu is not really at fault here, this is purely a personal preference.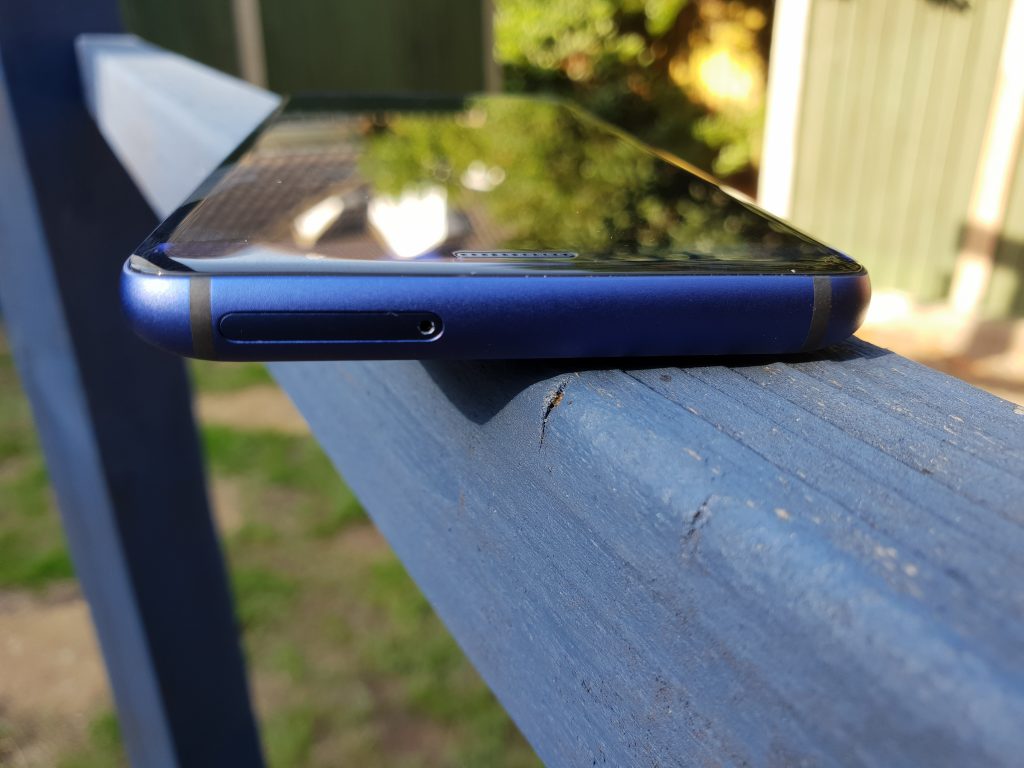 Now we have nearly gone full circle we are back at the top. It is here that we can find the SIM/MicroSD card slot. There's also some antenna bands which were present on the bottom of the phone too. This is now becoming more and more common as phones are getting backs made of glass which is an insulator (it is ceramic after all). The signal needs some way to get out so the phone can get reception for calls and WiFi etc.
Talking of the back, we have got quite a lot going on here, so lets take some time to delve into it.
The first thing to get out of the way is the fingerprint sensor. This is thankfully mounted in the correct position, under the dual camera array. It is fast and responsive and it's easy to find. I found that within a few brief moments of using the phone my finger was naturally gravitating to the spot and unlocking the phone. As for the traditional enhanced functions of this sensor that we normally see, there are none to be found here. Swiping your finger down will not show the notification shade and swiping across when in the gallery does not do anything either. The reason for this is also one of the best things about the phone but I will come back to that in a bit!


The dual-rear cameras consist of a 13 MP PureCel Plus main camera and 5 MP depth-sensing camera. This has phase detection auto-focus to capture moments instantly. The G3's perfected algorithm and dual-image signalling processors capture the soft and natural Bokeh effect of an SLR camera. The f/2.0 aperture lens in the G3 reduces noise just where it's needed enabling bright, clear images even in low light. The unique lock-on function that tracks moving subjects and keeps them in sharp focus.
The 13MP front camera with an 88-degree wide angle lens is perfect for anything from close-ups to portraits.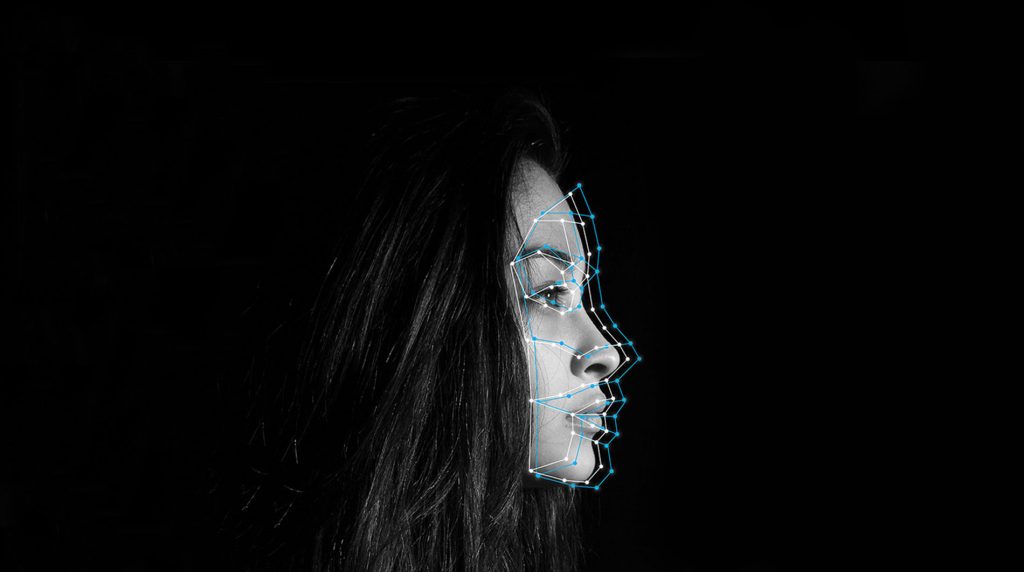 Another feature of the front camera is the fact that it will work with facial recognition allowing it to use your face as a method of unlocking the phone if you prefer to not use the fingerprint reader. This is not like the ultra-secure method used by Apple in the form of Face ID and is not the recommended (in my opinion) method of securing your phone but it does make things a bit more convenient.
In addition to all of the exterior goodness, there is much going on inside that is worthy of mention so let's dig under the G3'S skin a bit further.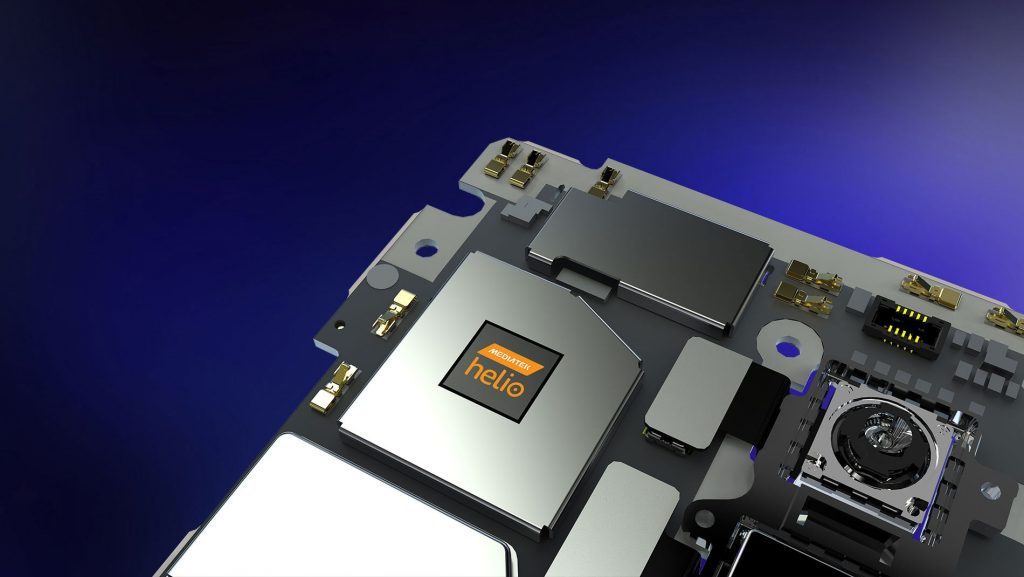 The brains of the phone comprise of the Mediatek Helio P25 chip which is based on a 16nm architecture. It has 8 cores, allowing for a fair amount of processing power. It is a 64bit chipset that is capable of multicore processing but can also throttle back to a lesser amount of cores when they are not all needed. The maximum CPU frequency is clocked at 2.6ghz. This is ably supported by an ARM Mali-T880 MP graphics chip running a 1ghx that will work at up to 1080p resolution meaning that it will drive the 720p screen with some overhead left over. It is also cable of using H.264 Video encoding at 30fps and playback using the H.264 and H.265 codecs again at 30fps.
Assisting the chipset is an ample 4GB of RAM with 64GB of storage. This is, of course, expandable via MicroSD.
As for the comms side of things, there's dual SIM. Dual Standby is supported using the following bands; LTEB2/4/5/7/12/17, WCDMA B1/2/4/5, GSM B2/3/5/8 all of which are available over the various carriers in the UK. I have been using the phone with an O2 SIM with no problems on calls and data for the past few days.
On the non-SIM side of things we also have WiFi 802.11 b/g/n, Bluetooth 4.2 and NFC support. This is very nice to see on a phone that has come from Chinese origins. In fact, NUU makes this a core part of their advertising campaign.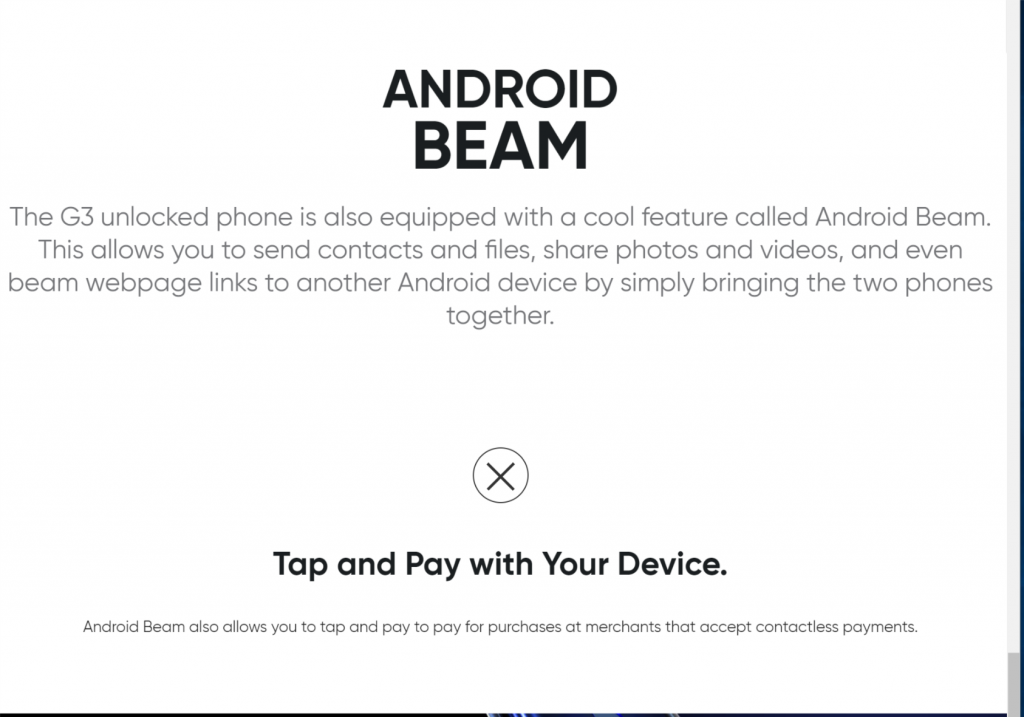 That about concludes the hardware side of this phone. so onto what makes the phone actually tick – the software.
Software
I have alluded to this a bit earlier on as one of the G3'S biggest strengths and that is absolutely the case for one reason. The software being used here is primarily using Googles AOSP build. There's only a few additional features added on. So you don't have to work through a memory-sapping UI that you may or may not want. Whilst it can be said that manufacturer UI's have indeed become less of a hindrance than they used to be, it is refreshing to see a budget phone not have one. Most importantly it's still fully usable in the daily grind.
I really like the cleanness of the Android 7.1.1 that has been used and, bar the proprietary Camera, File Manager and ETWS apps, everything here is what it should be. The camera has had some features added to take advantage of the dual lens setup, and I will be looking at that in due course.
The file manager does what it says on the tin and the EWTS is an EarthQuake Tsunami Warning System that I don't think is really something that we in the green and pleasant pasture of the UK should really ever need (ED although in East Anglia it may be useful!!) I could spend another couple of hundred words here going into the ins and out of Android Nougat, but I don't think it really needed so I won't. However, to give you an idea of its look here are some screenshots of the phones UI.
So as you can see it looks like a very clean UI and it is indeed the way it looks. The phone is smooth and snappy. In my brief time with it, I have not really pushed it too hard but I would have not real concerns in doing so. This is pretty much what I have come to expect from this level of phone. There are a few little nice surprises, such as the ability to use different gestures to manipulate the screen via a variety of multi-finger gestures.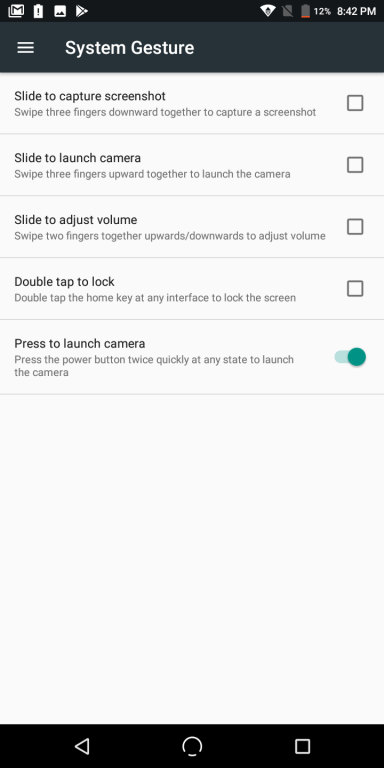 These add an extra layer of ease of use to the phone which is nice to see but not something that I really used in the real world and during my time with the device.
The really big thing that I was interested in was as to how good the camera is on the sub-£200 phone.
Camera
To say I didn't have the highest hopes when I started using the phone for images wouldn't be an unfair assessment. I found that in low light at least my expectations were about correct as this phone does struggle somewhat in this environment. However, to be fair to the phone, my comparative devices were the two of the very best cameras on the market. I'd also got the Huawei P20 Pro and the Samsung Galaxy S9+ – both of which are up to 3 1/2 times the cost of the G3, so this was hardly surprising. A much fairer test was how it compared with my wife's Honor 7X and in this regard, it did an admirable job. I found that as the lighting conditions got better, so did the camera's quality.
The software used by the camera does seem to be bit slow, particularly when you are trying to switch between the modes quickly. This could be frustrating when trying t get that "quick shot".
I also found that the shutter delay was quite significant as the time from key press to capture was nearly a full second. I did try and play around with getting some bokeh effect pictures but this just turned out to be frustrating. The camera does not seem to allow you to focus on a distinct point. MonoChrome shots were also not that bad, but this is a feature that seems to be less desirable unless you are coming from a Huawei device (I personally love it).
Anyway, that is enough of my rambling. Here are some shots that I took whilst on a recent trip to Northern Ireland to give you an idea of what you can expect from the phone camera.
As for video, the phone will capture clear and accurate video at 24FPS as long as the phone is stabilised. There is no evidence of OIS or indeed EIS on board which is fair at this price.
Here is a sample of video from a waterfall, again from Northern Ireland
Value for money
This is a biggy and it s again one of the phones attractive features. You're getting some good value here, but the phone does face some very stiff competition from some of the more established marques in the smartphone world. Also, it has got another issue…No-one has ever heard of the brand! Nuu is engaged in a marketing campaign but that is currently focused on the USA and there is very little promotion in the UK.
If you are happy to make your purchase online and don't mind not being able to walk into a store to get support then this is a very good option for you. At a glance it does a very good job of mimicking a more well-known phone (Samsung Galaxy S9). However, if you are the type of person who likes to know that they can just walk into a store and get help with their phone and also get it repaired easily then you may be better served by the likes of a Samsung J6 2018, or an Honor handset.
This is a decision that is down to you and your own preferences at the end of the day. That being said, for most I believe that the NUU G3 will tick the box for most people, particularly as a phone for the younger generation of teenagers. There's massive storage alongside the all-important selfie camera and flash!
I have been very impressed with the G3 but I will be happy returning to my Galaxy S9+ as it just has that extra level of refinement that I become used to. However, it is alarming that I could buy 4 G3's for the cost of the S9+ so maybe my money is better spent elsewhere in  the future. Now that is some food for thought?
Want one? Head to Amazon to buy. You can also head to the Nuu Mobile UK Website for more details.
Hardware and design - 80%
Camera - 55%
Software - 85%
Value for money - 65%
This is a really nice option if you are on the lookout for a reasonably priced good looking phone but don't expect miracles from the camera.