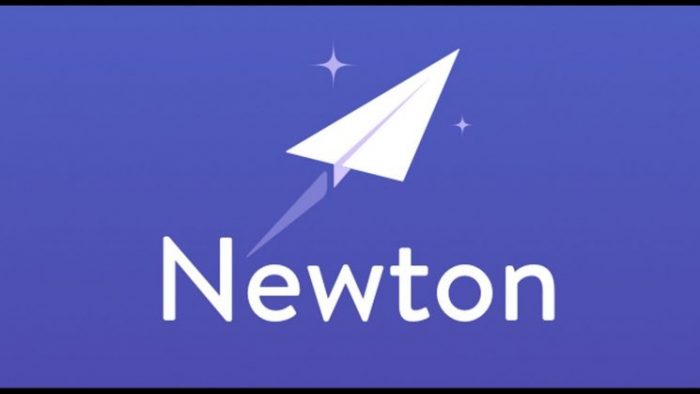 Several of us here at Coolsmartphone (including myself) are paid subscribers to the cross platform mail client Newton Mail by Cloud Magic.
I for one loved the the way the client would integrate all my mail accounts in one easy interface and sync across all my devices from several different platforms. Anyhow, a couple of days ago I received an email from Cloud Magic C.E.O and founder Rohit Nadhani, with some sad news.
Hello Ian,

It's with a heavy heart that I share with you the news that Newton app will be shutting down on September 25th, 2018.

The past few years have been an incredible journey for all of us. We launched CloudMagic in 2013, which instantly became one of the breakout email apps across platforms, with love and support from over 4 million users. Later in 2016, we (re)launched a subscription-based premium email app called Newton, and over 40,000 paid subscribers signed up and have been our loyal users since. We want to say a big THANK YOU to all our users. Words cannot express our gratitude for all of you. We are entirely bootstrapped ($0 VC funding), and we couldn't get here without you, and your love, and support.

It was a tough business decision. We explored various business models but couldn't successfully figure out profitability & growth over the long term. It was hard; the market for premium consumer mail apps is not big enough, and it faces stiff competition from high quality free apps from Google, Microsoft, and Apple. We put up a hard and honest fight, but it was not enough to overcome the bundling & platform default advantages enjoyed by the large tech companies.

I am grateful to the team for the endless hours of dedication and hard work that went into building such a sophisticated piece of software at scale. I couldn't have asked for a better team for the job. We have built an incredible set of technologies over the years including multi-platform apps, cloud-based email sync engine with deep Exchange support, and AI-powered features like Recap, which rival that of Gmail. The results speak for themselves as several respected publications like WSJ have consistently declared Newton as the best email app. Newton has also won several design awards over the years and has been featured many times in the App Store and Play Store top apps' list. We will always cherish these memories.

We will now disable new sign-ups and not renew monthly subscriptions effective immediately. We will also refund the annual subscriptions on a pro-rata basis. We are working with the App Store, and Play Store authorities, to set up partial refunds. We will be publishing instructions to claim your pro-rata refunds no later than September 18th, 2018.

CloudMagic, the company behind the Newton app, will continue to operate and the incredible team will be focusing on new and innovative projects.

To our users, we sincerely thank you. You are the reason we worked tirelessly to create the best email experience. To the press, critics and partners, we are eternally grateful for all the support and valuable feedback that has helped us improve Newton over these years. We hope to cross paths again in the future.

So the search for a new integrated cross platform client begins

So, if you do enjoy the app as much as I have, it'll sadly be closing down very soon. This isn't the news we wanted but we'd love to hear your thoughts on alternatives.