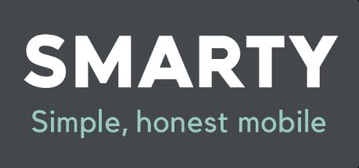 The simple SIM only network from Three (covered earlier here) has a straightforward offering. There's three packages – either a 2GB one for £7.50 per month, a 4GB one for £10 or an 8GB for £15. All have unlimited calls and unlimited texts. You just need to find a phone to put the SIM card into.
The network already offers benefits such as money back for unused data and online support, but now they're adding roaming and international calling too. Details can be found here and, as we've come to expect in the EU, you get everything working like home. Outside of the EU you'll need to check charges here and costs come out of your cash balance. If you don't use all your cash balance, you can choose to put that money towards your next month or you can use it next time you need it. Just pay as you go and ensure that you have performed the one-off phone settings update to make it work.
Back in the UK it's worth noting that SMARTY allow tethering and hot-spot with no speed restrictions – it just comes out of your data allowance. If you run out of data it's £1.25 per GB.
Full details below..