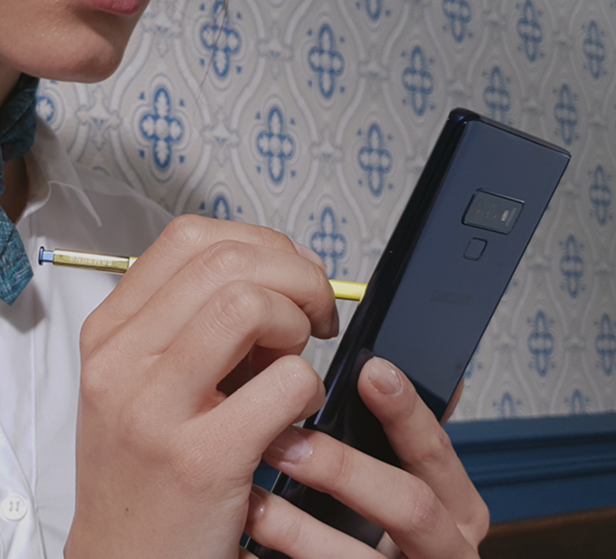 Here it is then, the new Galaxy Note9. Yes, no space between "Note" and "9". That's going to trip us up for months to come. First, that "all day battery" has been confirmed.  This will be a 4,000mAh unit which will let you work and play all day without having to hunt out a power socket. It's got fast charging on wired or wireless.
Next, there's two versions. A 128GB model (6GB RAM) and a 512GB (8GB RAM) model. It's £899 for that 128GB model and £1,099 for the 512GB variant. Not enough? Don't worry! You can whack in a microSD card to, which means that you can go all the way up to 1TB if you stick a 512GB microSD card into the 512GB model. Crazy. There was me mentioning 40MB hard drives just recently, and now we have phones with 1TB of storage!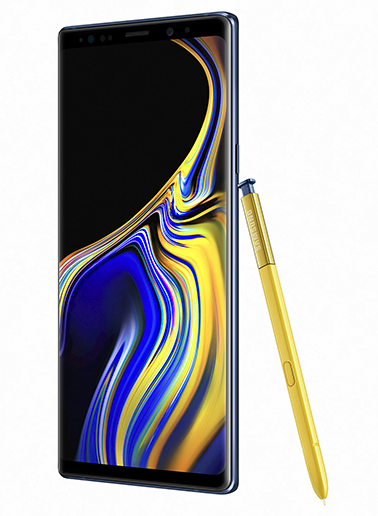 The Galaxy Note9 has a "cutting-edge 10nm processor" with up to 8GB RAM. Combine the two and you'll be able to pull data down at 1.2 gigabits per second. Bonkers. This is like a high-end PC in your pocket! They keep it cool with a special water carbon cooling system and a special "performance adjusting algorithm" which is controlled by artificial intelligence.
Meanwhile, the camera is intelligent too, identifying a shot and classifying it into one of twenty different categories – a person, a scenic shot and so on. This should boost colours and deliver photos which appear as you see them. It'll even let you know if a shot is appearing blurry or if there's a smudge on the lens which could cause a problem with the end result. On the back is a dual camera arrangement with dual OIS (Optical Image Stabilization). There'w one wide-angle lens (12 megapixel F1.5/F2.4) and one telephoto, which is also 12 megaxpixel. You get 2X optical zoom and up to 10x digital zoom. Here it is in action…
The screen is an absolutely gorgeous 6.4″ Quad HD+ Super AMOLED 2960×1440 (516ppi) and pre-orders are being taken right now.
This article will be updated further in a moment..