I know. I didn't believe it either. Head
straight to the video
if you want the quick hit.
So, this evening, as I was busy typing up details of the Galaxy Note9 launch, my son happened to say…
Hey, Dad, you do know that Fortnite is available on Android now, yeah?
He's 10 years old. He knows his stuff.
Sure enough, within Fortnite on his PS4 was a message telling us that Samsung Galaxy owners (and yes, only Samsung Galaxy owners), can now be part of the Fortnite Android Beta. So, we did exactly what it told us to do. We went to fortnite.com/android to get in on the action.
The install involves you downloading an APK and that, as many will have seen in previous scams, isn't always a clever thing to do. You're basically installing outside of Google Play, and the minute you click the APK you'll be prompted to deactivate some Android security settings.
I should point out that you must only download the APK from the Epic Games or Samsung website. Make sure that they're the real sites – not some scam site with a link or URL that looks different. As a rule of thumb, and for peace of mind, head to fortnite.com/android and nowhere else.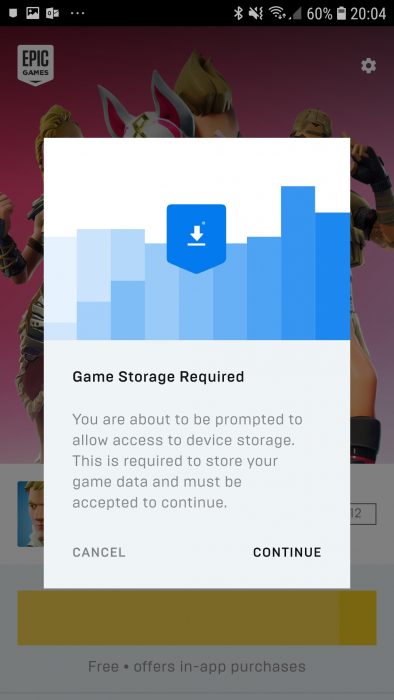 We went through the (slightly lengthy) install process and my son (who's a wannabe YouTuber and a Fortnite expert, as you'll hear in the video) got straight in.
When I tried with my "Noob" account later (I've not got a Battle Pass or any additional stuff), I was prompted to go to an "Invite list" and it wouldn't let me play. My son, with his Epic Games account, got straight in, so maybe, just maybe, only certain players can be part of it right now (maybe those who've spent some cash in the game?)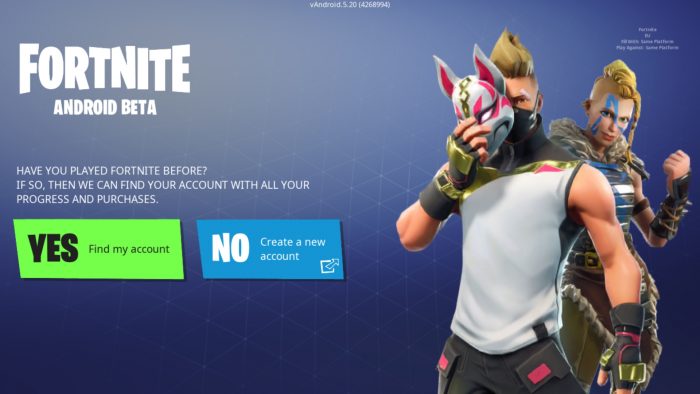 Anyhow, on with the show. Here's the video of the install and my son playing the game. The Solo, Duos, Squads, 50 v 50, Playground and Steady Storm are all available, just as they are on the consoles.
Below we've also grabbed some screenshots. Remember, at the moment this appears to only work for chosen players and you must have a Samsung Galaxy handset. The gameplay and speed seems to be very acceptable, and we were both very impressed with the smoothness and play-ability.