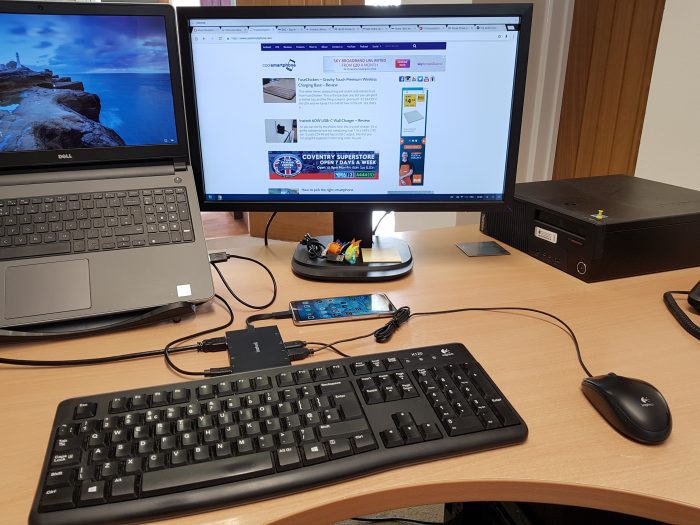 A few days ago I took a look at Huawei Desktop Mode. It's part of EMUI 8.0 and it's available on the Mate 10 Series handset I've got at the moment. It gives you a larger desktop experience which is almost like my Chromebook, but everything is powered by the phone. So, you open Chrome within Huawei Desktop and all your Chrome tabs that you were using on your regular phone GUI appear. It'll also let you watch YouTube, iPlayer and perhaps reply to a few emails, check your WhatsApp messages and so on.
Whilst you could connect a Bluetooth mouse and keyboard, I chose in this second video example to plug a regular USB mouse and keyboard in. So I'm basically in the office, working away, but the phone is doing all the grunt-work.
From what I can make out, the P10 and P20 Series and the Mate 9 series with EMUI 8.0 has this too. The PC Mode doesn't need an external dock, but here I'm using this Inateck 9-in-1 USB C Hub. Today I've got it working with a higher resolution screen, so things do look a whole lot better than the previous video.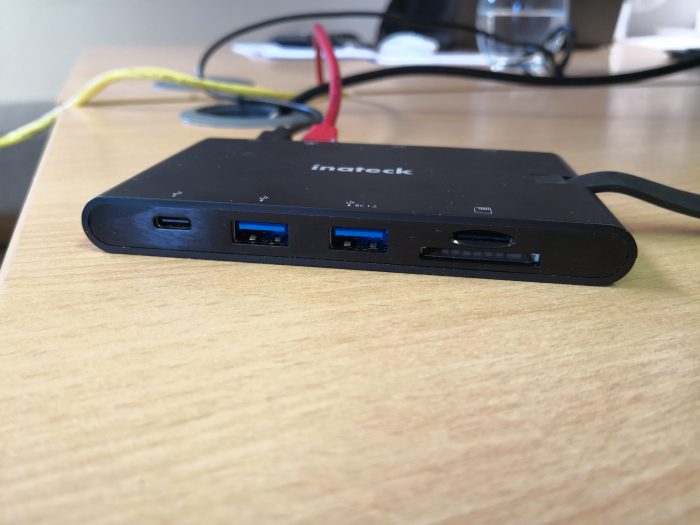 So, I've plugged the Mate 10 Pro into the USB-C hub, powered the hub from a Windows laptop (you'll see that on the left screen in the video below) and then I've whacked in a USB mouse and USB keyboard. There's ports free for an SD card and, when I get time, I'll test additional things like USB drives etc etc.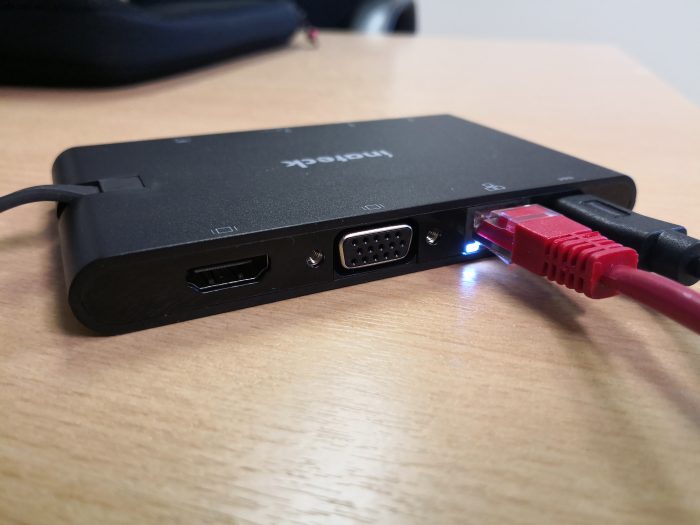 Anyhoo, on with the show. Here's a demo of the PC Mode / Desktop Mode in action. As a way of working, it's perhaps quite an "individual" setup. Not every Android app works in this mode, but those apps that do work very well indeed and you can switch it to "Phone Mode" so that you effectively replicate your phone GUI on the screen if you're having any problems. Plus, as I've become accustomed to with Chromebooks, most of my daily activities are done in a browser window anyway..
As you'll have noticed above, the USB C hub outputs via VGA or HDMI and there's a LAN port too. Connectivity in the demo though is via WiFi on the phone. Of course, if you want, you can work literally anywhere. A caravan, an office with no WiFi connection (use 4G instead!), your kitchen, whatever. As long as there's a monitor or a TV you can plug into and the required hub or cable, you're set. At home it's quite cool just to plonk into your big-screen TV and watch your videos or photos – no lag and a really good resolution. You can also get your Plex or VLC streams, your Netflix etc – all without an additional box or needing a Chromecast or whatever.
Don't forget to check our Huawei P20 review, our P20 Pro review or the Mate 10 Pro review where you can learn more about these Huawei handsets.