OK, so this is how the story goes. I was reading the excellent review of the Huawei P20 that Dan had written. Garry had written an equally brilliant P20 Pro review and I was keen to learn more about this whole "Huawei Desktop Mode" thing.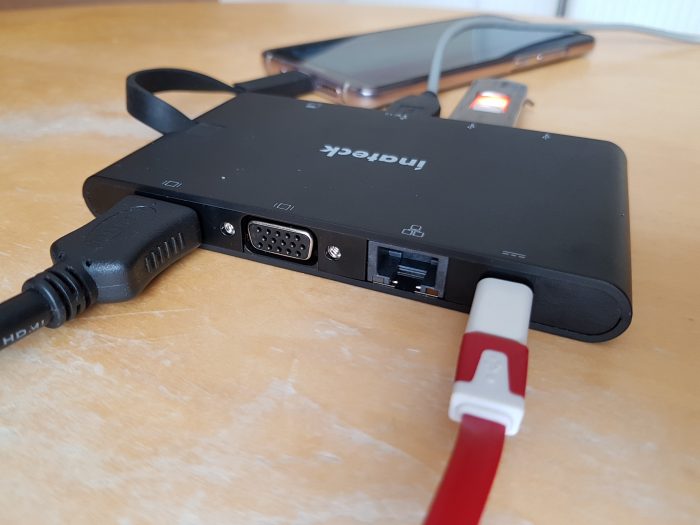 So, I had a rummage and found this USB-C hub. It had been sent to us a while ago by a company called INATECK. I'd stashed it in the Coolsmartphone "Cupboard of Things" because it's designed for a new MacBook or any other laptop with a USB Type C adaptor in it. I'd plugged it into a couple of smartphones and, apart from passing through the charge, it didn't do a great deal so we couldn't really feature it.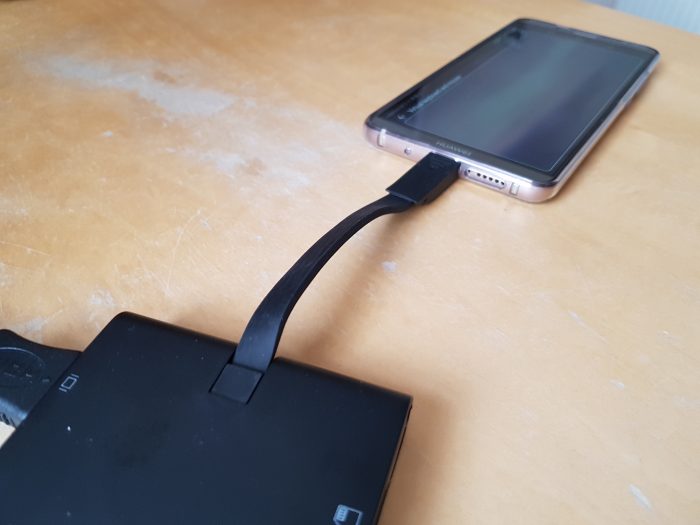 This USB hub has a lot of ports. Nine to be exact. It'll output 4K HDMI, VGA and has a 1 Gigabit Ethernet port. For your £59.99 you also get an SD card reader, a microSD card reader, 2 USB 3.0 ports and another USB-C port. There's also a USB-C port for accepting charge. It's easy to carry around and the cable tucks into the chassis when not in use. The whole thing measures 12.2 x 7 x 1.4 cm.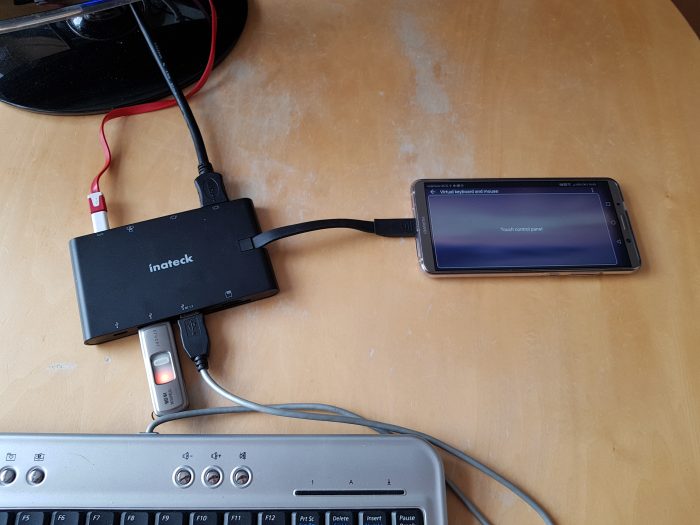 So, I looked at it, and I looked at the HUAWEI Mate 10 Pro that I'm currently packing. Then I looked at my TV screen, looked back at the USB-C hub and thought… "Wait a minute!!"
Yes, the Mate 10 Pro has "Huawei Desktop Mode" and, thanks to this natty USB-C hub, I can make full use of it…
So, I can shove a couple of USB pen drives in. I could (and I'll try this later) stick a portable hard drive in. It makes the phone a great presentation tool and, if you don't mind the icons being a little large, you can use the Desktop Mode to do most of your basic tasks. You can also, as you'll have seen on that video, switch to phone mode so that it basically just replicates your Android phone experience.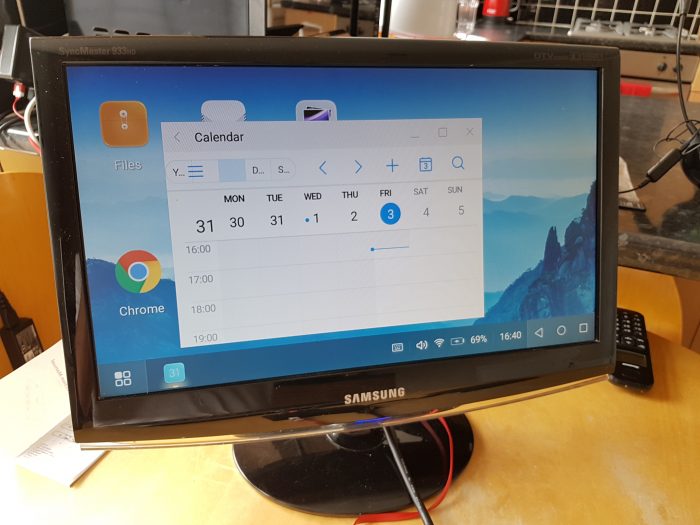 All in all, pretty cool I'm sure you'll agree. I'm going to to a bit more work on this as the resolution was perhaps a little lower than I would have liked (or the icons were too large), but it's a cool addition to the Huawei handsets.
Oh and yes, I do realise that I need a new kitchen table. Apologies 🙂
I've got some screenshots of the interface which you can see below. In Desktop Mode not all Android apps work faultlessly, but it's just a matter of switching back to phone mode and you're all good to go…
Update – We've added a new video here, with the phone plugged into a higher-resolution monitor.