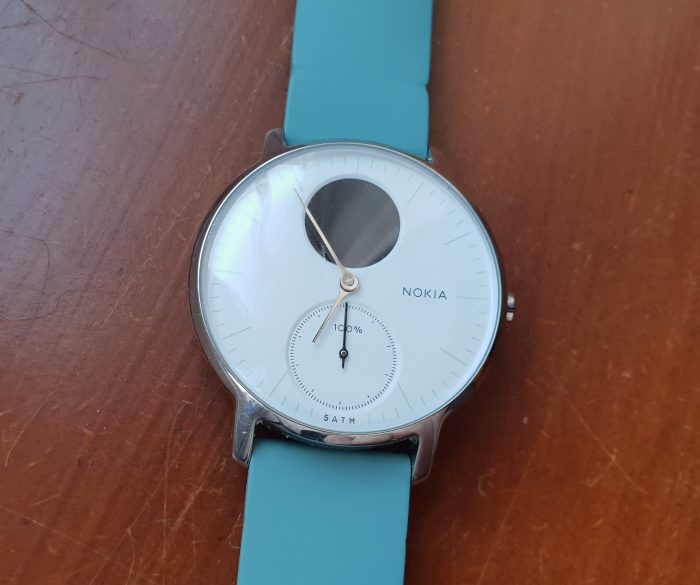 Smartwatches are dime a dozen these days. Almost every manufacturer is dipping their toe into the market. We have seen some come and go (aka Pebble) and we have seen some stay the course. However, it is the lesser known brands for this area who sometimes prove to be the most interesting. This is certainly soon to be the case with Withings. This was a relatively unheard of company, at least it was in the mainstream anyway.
They have been pushing out some health-based tech for a few years now but weren't really on my radar. That is until an announcement came about them joining forces with Nokia.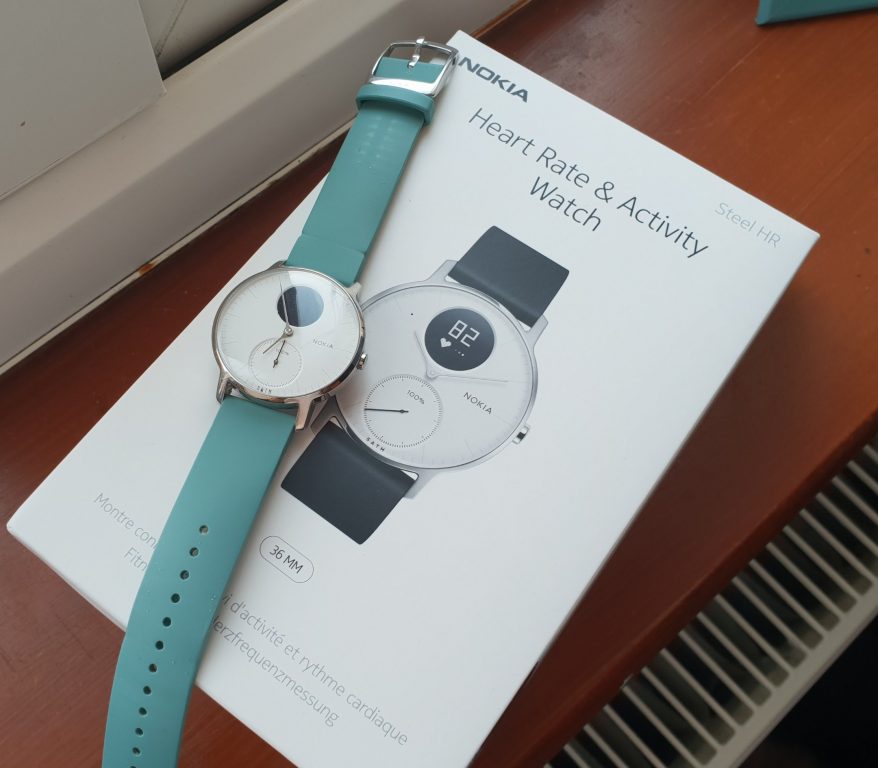 One of the products that they have collaborated on is the Nokia Steel HR smartwatch which we have here to unbox.
So without further ado let's get into it.
This is not your regular smartwatch. At first glance, for the uninitiated, it looks very much like a regular watch. This was the thing that appealed to me when I chose it to test. Well, I say test but it is actually going to be put through its paces over the next few weeks by my wife. She didn't want something big and bulky, and this 36mm size seemed like the ideal fit.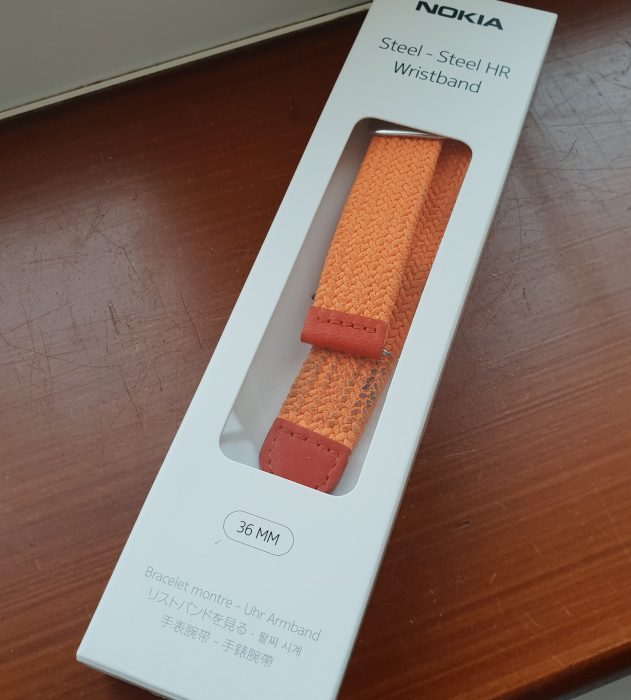 The one thing that she was not a fan of was the orange strap. This was swiftly swapped out for a turquoise silicone version!
The watch itself, as I mentioned, does not look like the normal smartwatches that we are used to.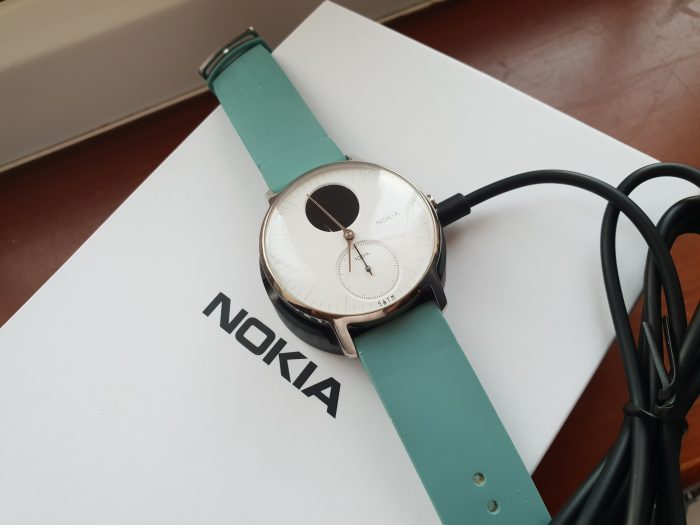 It is dominated by a standard rotary watch display with a white clock face and two smaller faces embedded into the larger dial. The first of these faces is actually a digital display. This is where all the smart details are displayed. The second dial is for measuring your progress of things like step count. I believe that you change the data displayed in this percentage dial within the accompanying app.
On the side, you will find a small button which turns the watch and also changes the digital display info. This digital display will show various bits of information, including steps, distance and notifications to name a few.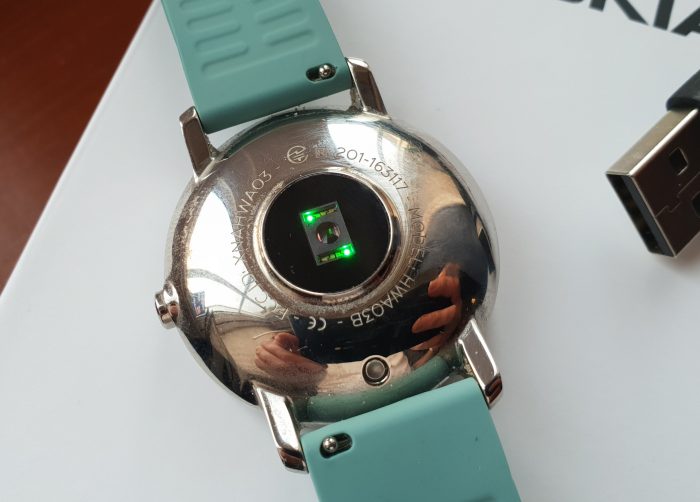 On the rear of the watch is where we can find the heart rate sensor. This works like most others in that it emits light and then uses this measure your pulse rate just under the skin. This is then converted by the watch into your heart rate.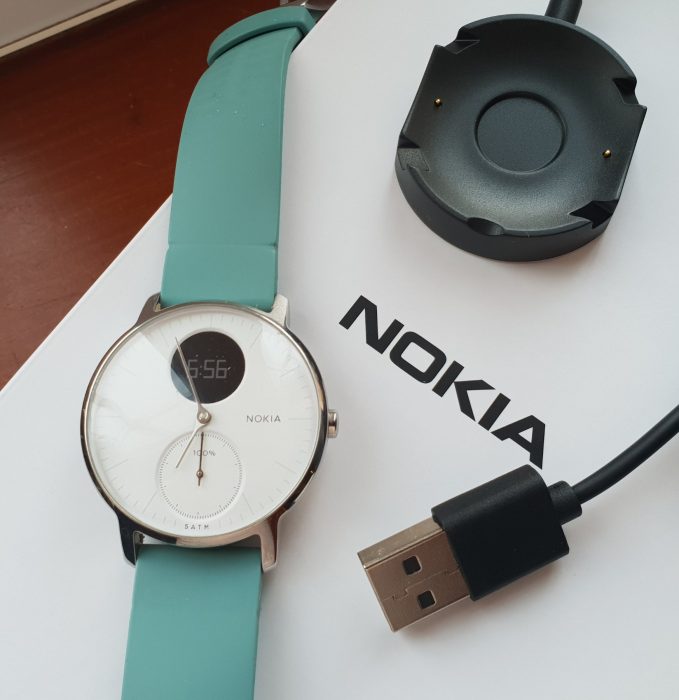 The outside of the watch is finished in a very nice chrome surround – nice and subtle. The one concern I have is that the glass of the display is domed slightly meaning that it is easy to catch on something and therefore becomes scratch-prone. In fact in the short time of wearing the watch, it has already sustained a scratch! I am hoping that a jeweller may be able to buff it out when I get a chance to do so.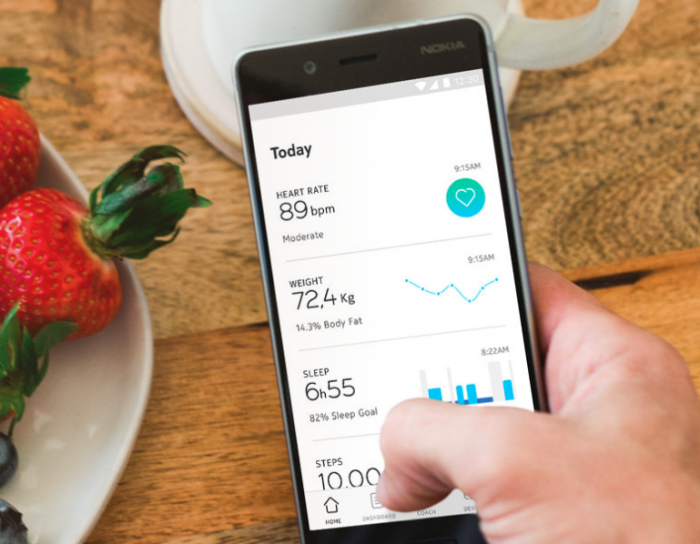 I mentioned that the watch has to connect up to an app in order to be set up and work to its full potential. This is the Nokia Health Mate app which I have found to be very nicely laid out and easy to use. It is also the same app that is used to work with the other products in the Withings/Nokia family. I have been very fortunate to also get hold of a set of Nokia Body+ Smart Scales as well which I will be testing out in due course.
If you want to find out how the Nokia Steel HR is doing then check back in with us in few weeks and we will have got the full review sorted out, with a cameo from my wife as well! In the meantime, time keep your eyes on the Coolsmartphone Youtube channel for the unboxing of the Nokia Body+ Smart Scales .