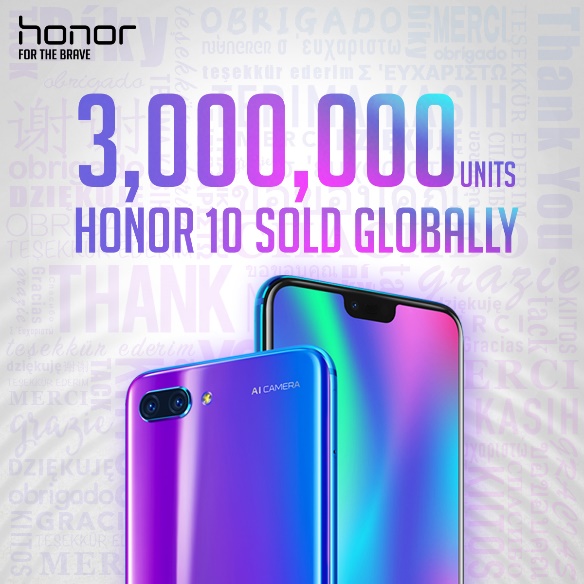 Huawei have a bit of a problem, but it's a nice problem. First, their Huawei phones are doing really rather well. Likewise, the Huawei sub-brand, Honor, is doing well too. The Honor 10 flagship phone sold three million units within the first three months of being on sale.
Today Honor have revealed that they achieved a 150% increase in sales year-on-year outside China. They aim to be among the top three mobile brands in the next five years.
In France, the Honor 10 was the second bestselling smartphone online. Owners can also benefit from further advancements and we really didn't want to let go of the thing after our full Honor 10 review. If you want to buy one, it's £399 to buy outright from the Honor website or your local Currys.