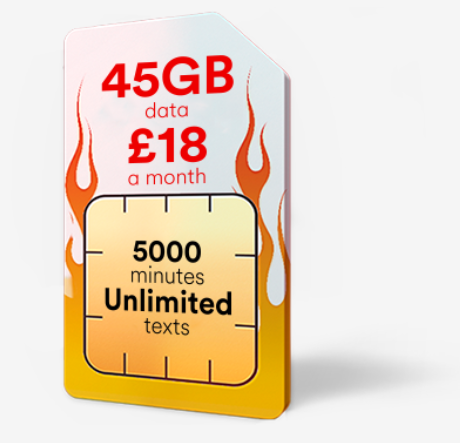 Fancy a big fat stack of data per month? Fancy using EE masts and getting the full 4G beans? Fancy only spending £18 per month for all that?
Buy before the end of July and you'll get 5000 minutes, unlimited texts and all that data on this SIM-only plan on Virgin Mobile.
Now, this is a price plan which usually delivers 15GB, but they've boosted it to 45GB each month, so this is a massive uplift in data allowance. Best of all, you don't need to be a Virgin Media TV / broadband customer to benefit.
Over the 12 month contract it works out at £216, so you can maybe get a phone separately (like a reconditioned iPhone 6s for £169.99) and you'll be paying £15.40 for that per month over 12 months. Either that or grab the Honor 9 Lite we reviewed for not much money at all. Deal.