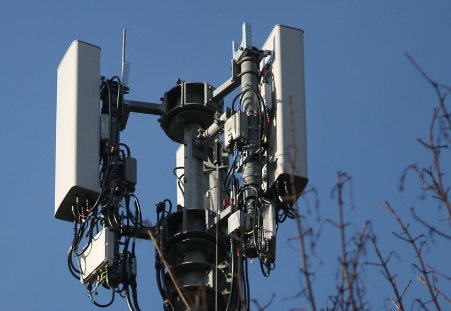 A couple of nights ago I got home and noticed that my normally-strong Vodafone signal was down to either zero or 1 bars. I checked their coverage and "known issues" map online but that said that everything was fine. Then, just to ensure that I wasn't going bonkers, I checked other Vodafone handsets in the house. They were all the same.
Don't worry!
..said Vodafone when I contacted them. I raised a support ticket and they've passed it onto their tech teams to investigate. It could possibly be a mast problem. But now I'm left without a proper signal and we have to go upstairs and stand by the window to make calls.
It's OK, you can use WiFi calling!
..said Vodafone again. Yes indeed. This is a good recommendation. I've got my wife's old Vodafone-supplied Samsung Galaxy S7 Edge and I've got my SIM-only Vodafone plan. This should be a breeze. The phone supports WiFi calling, the network supports it. I can call in more places. The network doesn't have to pay for additional masts. Everybody is happy.
However, it's not. After a bit of digging, I found this out from the Vodafone online chat guy…
WiFi calling is enabled on all the plans with unlimited minutes.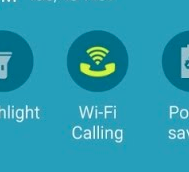 That's plans with Unlimited minutes only. Everyone else (including me) can't get it. Huh? Why is this? I don't need unlimited minutes. I've got 500 minutes. Sure, it's not unlimited but it's a lot. Over 8 hours of calls per month. However, I can't make any of those calls via WiFi calling because I'm not on an "unlimited minutes" plan.
This got me thinking.
How does this compare with other networks? Well, first I tried Three UK. They support WiFi calling and, even if your phone doesn't support it, they offer the Three InTouch app to let you text and make calls. No matter what phone.
Next I tried O2. They tell me that you get 4G / WiFi calling as part of the usual tariff allowance. Out-of-tariff calls are charged at the standard rate.
EE tell me that their WiFi calling can be used on any plan as long as the phone supports it.
Also, while I was chatting, I found that Voda, O2 and EE all now seem to be fairly relaxed about tethering. Gone are the days, it seems, where you'd get charged a silly amount for using your phone as a WiFi hotspot.
So, I've got to ask, why are Vodafone seemingly the only major network who doesn't allow WiFi calling for some of their customers?
UPDATE – We've received this response from Vodafone regarding the lack of WiFi Calling across all plans.