The largest 4G network in the UK, EE, have just announced two new mobile WiFi devices along with some new plans.
Meet the 4GEE WiFi and 4GEE WiFi Mini. They are now smaller and lighter than previous versions. The 4GEE WiFi is CAT 12 enabled up to 600Mbps) whilst the 4GEE WiFi Mini is Cat 7 (up to 300Mbps). This means that the a high capacity connection to 20 devices simultaneously on either device.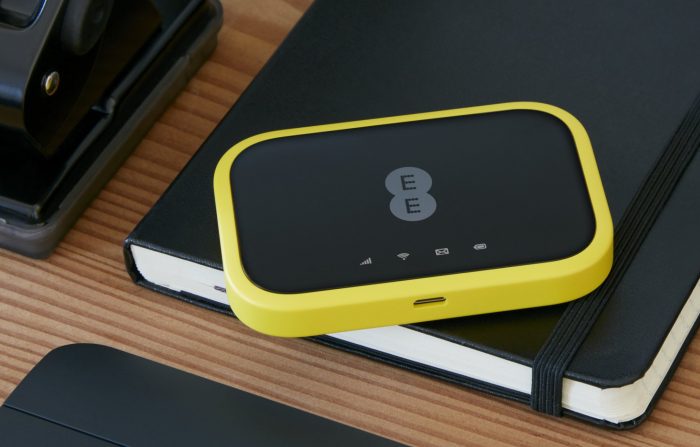 The bigger 4GEE WiFi has a 4,300 mAh battery for up to 15 hours of use and has a USB Type C charging point. It will do WiFi 802.11a/b/g/n/ac. The WiFi Mini has the same Wifi capability bit weighs just 85g with a 2,150 mAh battery for up to 8 hours use.
If you want one, they are now available on a refreshed range of 24 month and 30 day plans. You can dive into the full pricing in the tables below, but expect to pay £13 per month for 5GB with a £30 up-front fee for the 4GEE WiFi and no up-front fee on the Mini.
Max Taylor, Managing Director of Marketing, EE, tell us…
We want to ensure our customers are getting the most from our award winning 4G network. With our new 4GEE WiFi plans and devices – we've improved their performance to offer even faster 4G speeds. So whether camping with the family or getting online in your local coffee shop, customers can access superfast WiFi to keep them connected.
We have reached out to EE to see if we can get hands on one of these to do a full review shortly.
For more information check out the press release below.