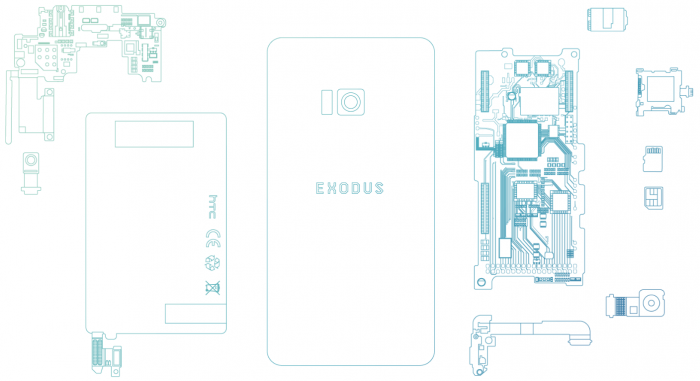 So, after losing a quarter of their remaining staff, they've decided to call their upcoming smartphone the "HTC Exodus".
Hmm.. I've got to question the logic on that one.
Even their marketing says, "The Exodus Begins". After losing so many staff it seems a bit .. insensitive.
They're also using the phrase "take back control" which, as the Brexit campaign showed, was something of a disaster.
Anyhow, they're announcing "early access" in Q3 to the world's first blockchain handset.
OK.. we all have to ask really. What the hell is blockchain?
Well, after a quick Google I can tell you that it's the ability for digital information to be distributed but not copied. In the HTC Exodus the company tell us that…
HTC has a vision to expand the blockchain ecosystem by creating the world's first phone dedicated to decentralised applications and security. With the release of the HTC Exodus, which includes an all-important cold storage wallet, we can now make this a reality.
Partnering with Cryptokitties plus Animoca and Bitmark, they'll be able to distribute "digital goods" and give you more control of your data and information.
In all honesty I then start to lose track of the email somewhat, with promises that the phone will have "digital scarcity and non-fungible tokens (NFTs)" with the "world's first and most popular NFT game on the blockchain". The HTC U12+ will be getting Cryptokitties, whatever that may be. They sign off by telling us that…
This is just the start of HTC helping to combat the commoditization of humanity.
Not a clue.
So, it you want to join the Exodus, visit http://htcexodus.com. Spec details will be coming soon. Hopefully by then I'll have some idea of what the heck is going on.