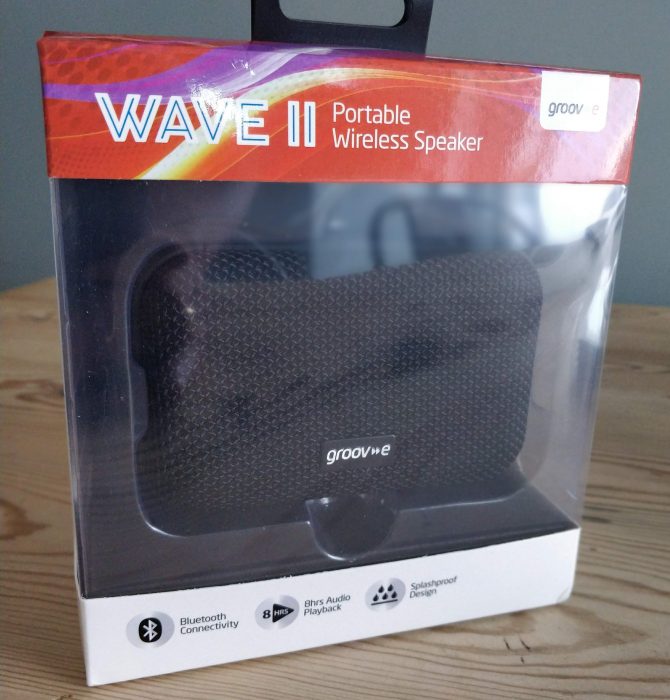 Summer has finally arrived here in the UK. It's nearly 32 degrees as I type this and now everyone is moaning that it's too hot! This all means lots of time outdoors, and as such I've been reviewing the Groov-e Wave II Outdoor Bluetooth speaker.
Good Points:
Price.
Splash proof.
Soft touch feel.
Range.
Battery Life.
Clear Sound Quality.
Bad Points:
Design:
The Groov-e Wave II comes in, and is covered with, an industrial rubber-type finish that definitely promotes the outdoor credentials. It's rated at IPX4 and means the speaker can stand the odd splash or two. The coating would protect it from the odd drop as well I think.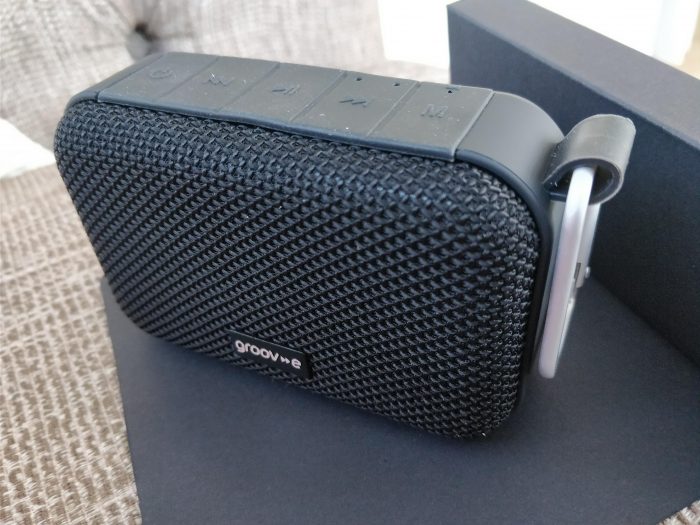 Along the top of the unit are the control buttons. These are power, skip back, play, pause, skip forward and mode. On the side is a nice addition of a loop and carabiner so the speaker can be attached to your bag or belt etc.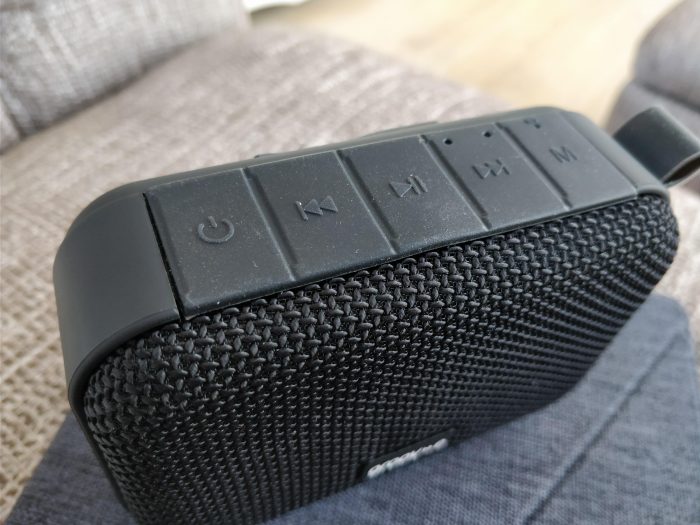 At the back, under a protective flap, is the micro USB charging port and a 3.5mm headphone socket. This is available if you need a wired connection. There's also a microSD card port, so the speaker can play media direct from the card.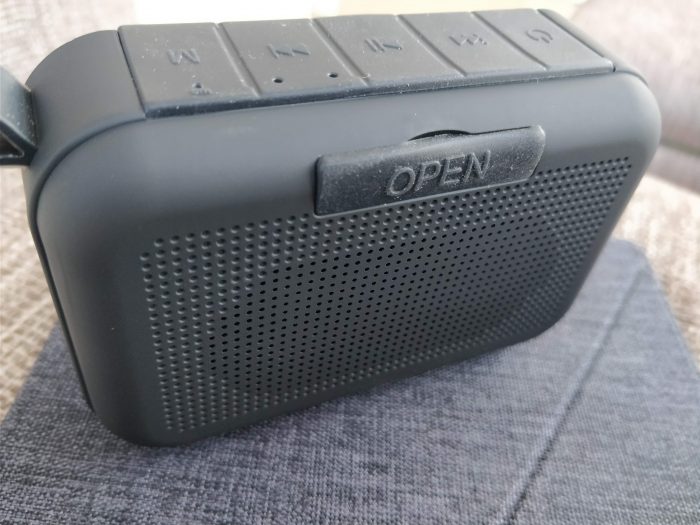 In Use:
This little speaker punches well above its size. It was able to completely fill the room with a good, clear, and somewhat loud sound. Bass was a little lacking, but that's the compromise with the size of the unit itself. I took the Wave II away camping and it was more than adequate for the weekend away, and didn't need to be turned up high.
The battery life is rated at 8 hrs and I easily got to 7 until it started to chirp up to let me know that the battery needed a top up. Recharging takes about 2 hours.
I didn't get the chance to try a microSD card filled with music, so can't comment on that feature.
Conclusion:
The Wave II is a cracking little speaker and, priced at £34.99 from the Groov-e website, represents good value for money too. It should also be appearing on Amazon soon enough.
If you're after a good sounding outdoor speaker that you can take along with you, this should definitely be on your list of considerations. It's robust and solid.
Groov-e Wave II Review
Price - 95%
Build Quality - 90%
Sound Quality - 85%
Battery Life - 90%