The Iceworks 7000 is a fast charge, ultra slim portable charger with built-in type C cable. More importantly it's only 8mm thick, 15.5cm length and 7.8cm width.
Yup! No longer will you have a massive bulky charger pack in the bottom of your bag.
Following in the steps of the range which includes the Iceworks 3000 and 5000 (Micro-USB for Android and MFi Lightning cable for iPhone), the Iceworks 7000 model features the latest technology with up to 3 amp input and output, supporting the charging of 2 devices simultaneously with pass-through charging.
The Iceworks 7000 is now available on Amazon with a limited time launch price of just £23.95 from Amazon.
Nigel Lan, founder of Iceworks Global, told us…
The idea behind Iceworks was born from a problem which affects millions of ordinary people worldwide – running out of power on the move. Keeping our customers connected also means moving with the times and after noticing that most new generation phones are moving towards USB Type-C input, we wanted to create a compatible device that can power the latest technologies.

It's fast and provides a larger battery charge than our other models, but still retains its ultra slim design and in-built cable which makes it so portable.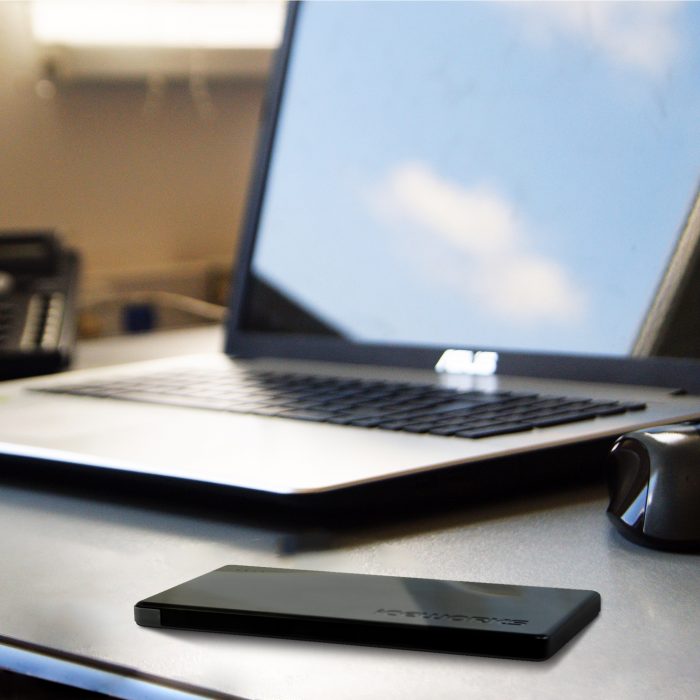 Iceworks are so confident in their product that they offer 6-month "replacement or refund" warranty, meaning owners can simply contact the UK based customer service department if any issues arise.
Specs are as follows…
Battery Capacity:
7000 mAh (150-200% extra charge for most compatible smartphones)
Dimensions:
0.8cm x 15.5cm x 7.8cmVery portable: Features an in-built Type C cable
Compatibility:
1 x In-built USB C cable caters to the newest generation of devices from mainstream providers. Brands using USB C in their latest smartphones include: Google, Samsung, Huawei, Motorola, LG, OnePlus, Microsoft, Xiaomi.
Also compatible with Nintendo Switch (portable gaming console)
1 x USB C Output port that can be used to charge a device with a separate, compatible cable
Can charge 2 devices at once
Certifications: CE, ROHS, FC
Interested? Head to Amazon for the details.