Lights, Camera, Action… a car descends from the ceiling… a car slides out a wall… an awkward demo begins. Yes! It's that time again, E3.
For those who do not know or who don't understand what E3 is here is a quick rundown.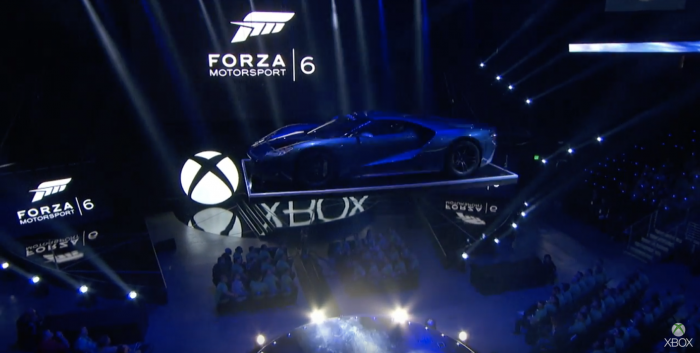 A long time ago, being 1995, in a continent a plane ride away. About 11 to 12 hours from the UK, the gaming big wigs get together, in Los Angles California, for an event which is called the Electronic Entertainment Expo ……shortened to "E3". This is where most of the games are announced for the year and teasers, trailers plus occasionally hardware is shown to the industry. This event used to be exclusively for industry professionals but over the years have gained public days, livestreams and more interactivity from fans. It is a special time for gamers like myself to get excited about what is to come over the next year or so.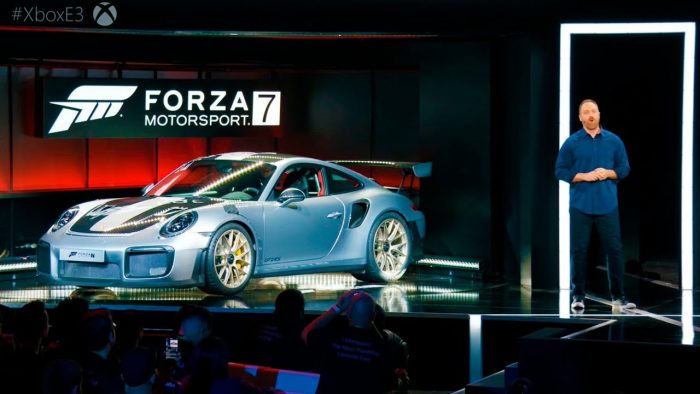 What's coming up then?
Well a series of press conferences are scheduled over four days that will be livestreamed to the internet, so the public can watch. There will be surprises, new games and rumoured new hardware revealed. There will be Call of Duty, there shall be Battlefield and if you're not interested yet then it might not be for you but if you are then here being all the details:
Dates and times:

Saturday 9th June:
Electronic Arts:
7pm BST
11am PT
2pm ET
Sunday 10th June:
Microsoft:
9pm BST
1pm PT
4pm ET
Bethesda:
(11thJune)
6:30pm PT
9:30pm ET
Monday 11th June:
Bethesda:
2:30am BST
(10thJune)
(10thJune)
Square Enix:
6pm BST
10am PT
1pm ET
Ubisoft:
9pm BST
1pm PT
4pm ET
Sony:
(12thJune)
6pm PT
9pm ET
Tuesday 12th June:
Sony:
2am BST
(11thJune)
(11thJune)

Nintendo:

5pm BST
9am PT
12pm ET
The Games:
Electronic Arts
EA Play is Electronic Arts' own event just before E3. It happens on the Saturday and will be showing off their new titles Battlefield V and Anthem along with a host of others.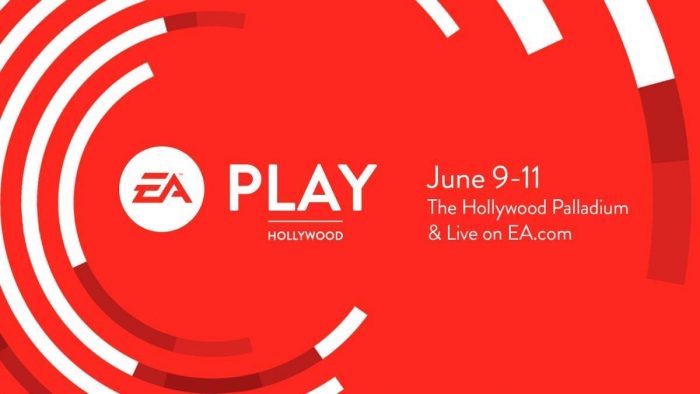 Let's start off with Battlefield which most likely will be left to the end of the event due to the weight it holds. World War 2 is a new setting from previous games in the franchise. It looks more to the brutally of the in comparison to Call of Duty's attempt last year which personally was considered a dumbed down version to appeal to their audience of the young gamer despite the age rating and trailers suggest. Battlefield 5 has no Premium Pass (Season pass containing new maps and weapons) this time around meaning that the player base doesn't get split. It isn't the first time EA has done this with titles such as Titanfall 2 giving our free and regular updates. We were given some idea behind how the single player will work which sounds similar to Battlefield 1's version where it is an array of chapters rather than a 6 to 10 hour story. There is still a lot more to learn about Battlefield V from EA play.
Anthem is the next big title. EA Bioware is renowned for creating good story games so Anthem is a new twist on their older work as it's a MMORPG in which the player seems to get into a mech and go flying with the occasional gun fight here and there. The Mechs are called "Javelins" and remind me of something straight out of IronMan, maybe Tony has been putting a hand into the mix with some tech, or not as it seems Anthem is set in a distance future that might not be earth or entirely earth based. Destiny Springs to mind. This seems like a midway between Destiny and Mass Effect.
Sims 4 is a popular hit for many a gamer. It has been confirmed that Sims will be there in some capacity as it has always been a strong title for them. No doubt we will see a new pack or two. Who knows the "Lets go bungee jumping" pack might be right around the corner. (That might already be a thing and I apologise if it is!).
https://www.youtube.com/watch?v=AN0kr5Hws_s
Fifa 19, Madden 19, NHL 19, NBA Live 19, yes, its EA Sports. These games, some of which have already been confirmed will no doubt be shown in some capacity. That could be done with an awkward Pele or Jose Mourinho interview like the past for Fifa or who knows. By this time normally we have heard of the new Fifa game and seen a trailer making this an unusual event for them so it could be a hint to something big with only a marketing screen revealed. Alex Hunter is expected to return as the actor Adetomiwa Edun hasn't been in any major roles that was filmed over the back end of last year so he would have been free to return to his role as Mr Hunter for another season.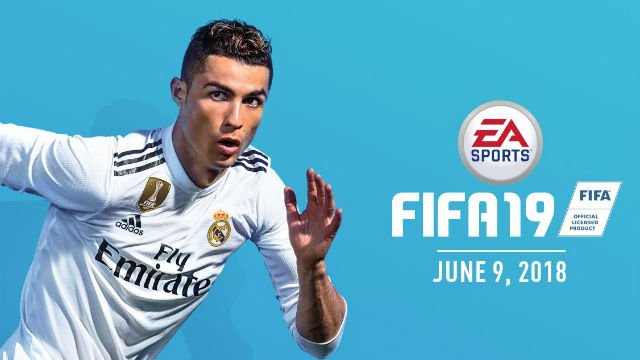 Fight Night could see a re-entry into the franchise. The previous game moved into backwards compatibility mid-June and rumours are heading round from EA possibly having a new sports title this year so it is on the cards and because Boxing has seen a recent resurgence over the past 3 to 4 years it wouldn't be a bad call.
Personally, I am dreaming of a new Burnout that reignited the gameplay and features from the Revenge/Takedown era but tough chance of me getting my way.
Last thing from that they have brought Titanfall developer Respawn, known for fluid and action packed gameplay, Titanfall has game play similar to the Call of Duty 4/ Modern Warfare 2 days that is because they are those people. They were working on a Star Wars game so who know what they'll bring but hopefully it will be big and new.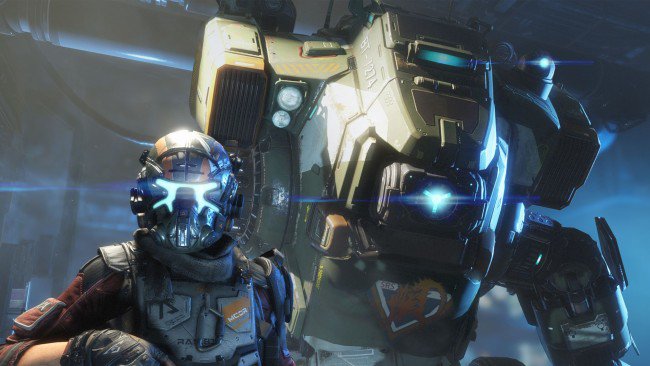 Microsoft
They came into this console generation on the back foot and some serious changes were made to the environment and now I feel it offers the best complete experience between the consoles. Still Xbox is behind on exclusive games that propel the PlayStation 4's sales figures.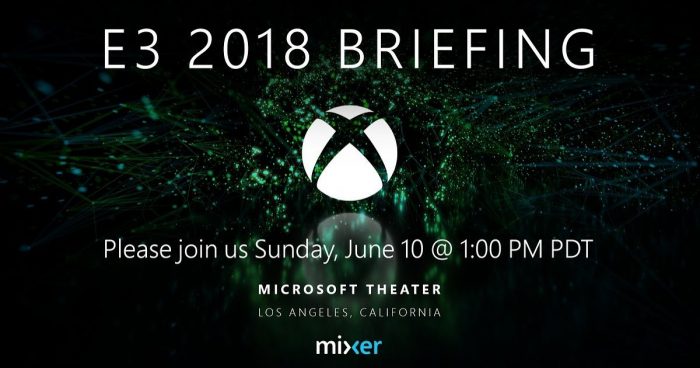 This is what Xbox's needs. There are many opportunities for Xbox to announce some big story driven titles this year and we know they will have a lot to talk about. A new Gears of War and Halo is on the cards and the rumours definitely point in that direction. Halo more so as it was a part of a leak that suggests that a remaster or reboot could be looming near. The Halo Master Chief Collection came out in 2014 so with that games four years of age it makes sense to take control of the Xbox One X's power.


Taking full advantage of the world's most powerful console, the Xbox One X is key to Microsoft's plan. CRACKDOWN 3! That's not excitement for the game that's a demand it finally gets a release date after nearly 3 years of setbacks and humps in the development cycle as it would be nice to see some progress. Metro Exodus and Cyberpunk 2077 may be shown but it depends if they have secured an exclusivity deal with PlayStation since last year or not. Rumours Day Z could be shown and given a release date and again be shown after two years since it also surfaced.
Indie games are always a big push for Xbox and no doubt this year [email protected] will announce some new titles coming to the console.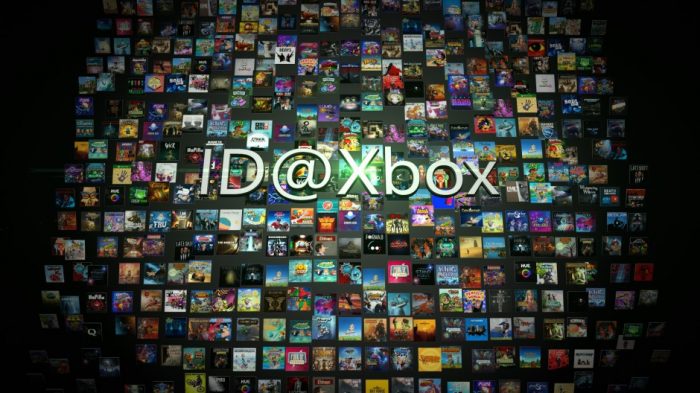 Because of their position on the press conference list they will show Anthem and Battlefield V but other games from Ubisoft may have teasers for their event on Monday may stop the likes of the rumoured Splinter Cell and Assassin's Creed Odyssey games.
Hardware wise Xbox has the adaptive controller which was covered a few weeks ago by myself. Then reports keep coming through of a new Xbox Elite controller as the current version is out of line with the newest Xbox Controller that features a single front panel. So, it makes sense that they want to update it. Also new features such as adjustable movement on the analogue sticks and textured grip that runs over the top of the controller. 3 Modes are rumoured to which is one up from the previous Xbox Elite controller along with pressure sensitive back paddles.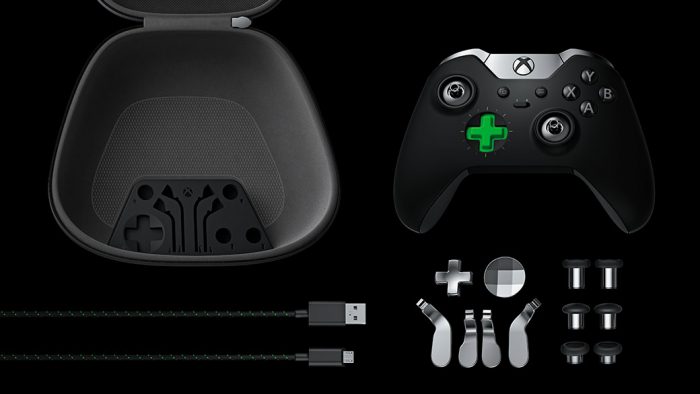 Will Xbox announce a new console? most likely not. The One X only came out last year and it would be a kick in the teeth to everyone who brought them if Microsoft decide this is the year to move on.
Bethesda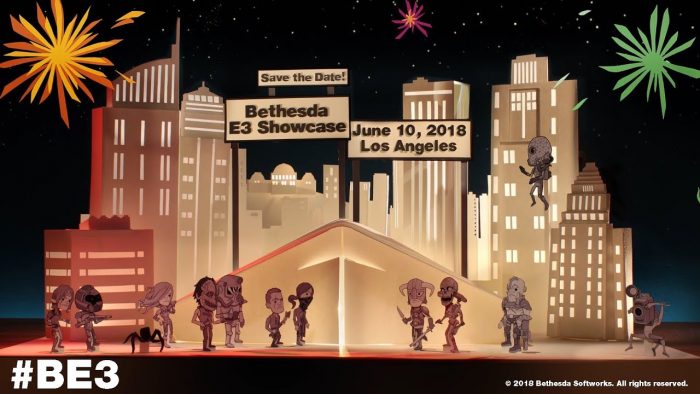 Bethesda first did a press conference two years ago to show off Fallout 4 and dropped the mic with the announcement following for a launch later that year. Last year they did the same for Wolfenstein but it felt like a conference just so they didn't arouse suspicion for a potential Elder Scroll 6 announcement this year or maybe Elder Scrolls 5 on washing machine seen as its out on everything. But since as they have announced Fallout 76 then they will probably have their hands full with showing off what this new type of fallout game will bring. With tweets from certain people on the company saying you'd be disappointed if you was suspecting a singleplayer RPG I suspect this will be some kind of 2 – 4 player RPG that requires multiplayer to complete the game similar to EA's "A Way Out". Moving on there maybe some DLC for Prey, Evil Within and Wolfenstein. Rage 2 has been confirmed from a leak and Bethesda has been owning the press since then which leads us to think most of the other games from that leak to be real.
Square Enix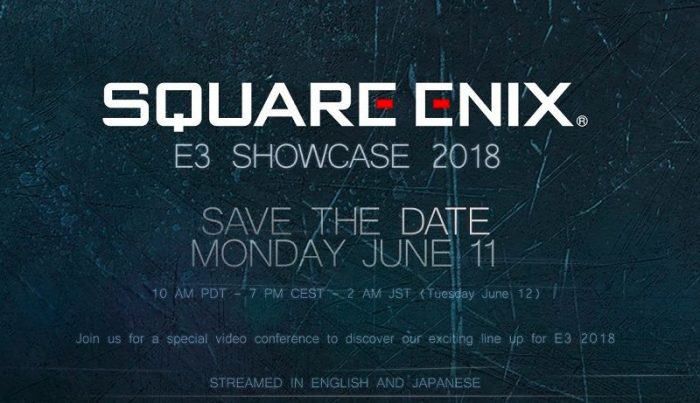 We imagine they'll be pushing Kingdom Hearts 3 as it's fanbase are expecting a lot from the game. The return of the franchise is highly anticipated. It has also been confirmed that it'll release this year in their financial update. The Final Fantasy VII Remake will also a sought-after game as the high praise the first game received the remake must deliver an experience that pleases the fans.
The Avengers projects was announced early this year and Enix has signed a multi-title contract for Marvel franchises so who knows what we shall see and if anything. Crystal Dynamics are the developers for this title and they make Tomb Raider. Hopefully we'll see something after being promised more details. Thanks to the big reveal a few weeks ago we know Shadow of the Tomb Raider is on its way and slated for the 14thof September 2018 on all platforms.
We could see Life is Strange 2 to and seen as we know it has been in development since the first it would be no surprise to see a trailer and presumably the gameplay is similar to the first. The real task will be keeping up that amazing story telling from the first.
There will also be a range of other titles that should be shown. In recent leaks the likes of Just Cause 4 has been mentioned and since "People can fly", the Polish break away from Epic Games, have been teasing their new original game with words in recent months to.
A new Hitman game is believed to have been leaked with a new logo. It has been a few years since the last game was released. It was episodic which leads me to think it they may follow the same kind of route with the new game because fans seemed to enjoy it.
As I am typing this I realise the Square Enix could have the strongest line up and potentially the most exciting for me.
Ubisoft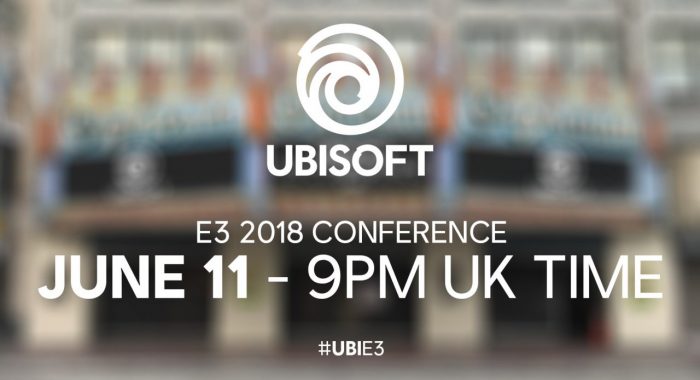 French company Ubisoft is going to be showing a few games from last year that should receive release dates and/or more gameplay/trailers. Skull and Bones, Crew 2 and Beyond Good and Evil 2. Though speculation, rumours and leaks suggest Splinter Cell will be revealed and maybe with release dates tagged on for this year. From the leak Sam Fisher the main character for Splinter Cell was added to DLC in Ghost Recon Wildlands which backs up the theory plus it has been listed on a website by mistake. Assassins Creed Odyssey is the next instalment in the franchise. Set in Ancient Greece it will explore the history of that era and how the Assassins Creed functioned along with new weapons and toys to play around with in that open world. At this point we believe it will be sticking to the every other year release schedule.
Other new games include the Division 2 which was announced earlier this year and since the first one didn't deliver as promised hopefully the second one will fix those issues such as the reuse of stale content and promises they couldn't keep. For Honour has also been confirmed for DLC so more information on improving that game could be fun. Rainbow Six Siege is in it's third year and support for that game has been going strong with competitive play and more operators and maps every few months. Watch Dogs 3 could feature but there is no evidence to suggest it will be there.
A Battle Royale game is also set to be announced according to rumours. Maybe in the Tom Clancy world. As much as I respect Fortnite I don't feel another stylised battle royale games are for me and would work as well and therefore would prefer a realistic shooter.
Sony
Sony has the line-up to steal the show starting with the sequel to the critically acclaimed The Last of Us. Part 2 has a lot of pressure, so it will be exciting to see what they bring. Destiny 2 Forsaken Expansion. Destiny 1 only got better for me after the big expansion packs, I feel that Destiny 2 is about to really take off. Days Gone teaser from last year was technically impressive and it'll be impressive to see if they can maintain that many assets on the screen at once and how that game has changed.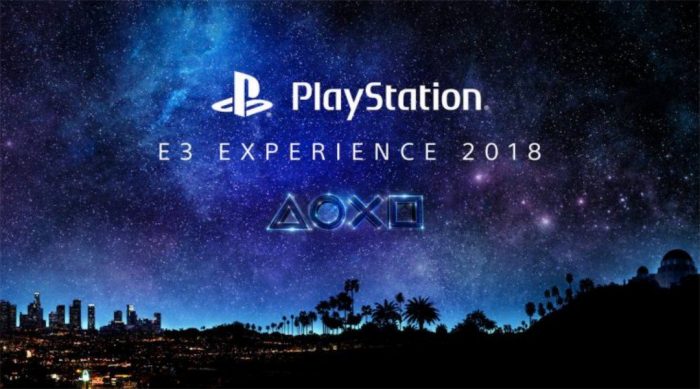 Call of Duty used to be the Xbox game long ago but that changed a few years back and here is where Black Ops 4 will be showcased. The battle royale mode should be showed along with the new multiplayer.
https://www.youtube.com/watch?v=ooyjaVdt-jA
Spiderman is getting close to launch and being a PS4 exclusive it no doubt will get a trailer and maybe some further gameplay footage. Maybe show off more story elements.
From Software is working on a new game, Bloodborne 2 is on the cards, the reception it received from the first game pushed the idea of a squeal even more into the limelight. The phrase "Shadows die twice" could be a call back to a previous title called Tenchu which from software made on the PlayStation original.
Resident Evil 2 is a game that has been teased for quite a while, taking fans back to Racoon City in this remake is no doubt going to be interesting. It is likely it will be using the same game engine from Resident Evil 7. That may include a VR aspect in the mix to refresh the game.
Former developer of the Infamous series, Suckerpunch are coming with a brand new original game, Ghost of Tsushima set in historic Japan. 1274 is the erie setting for this game featuring samurais on horseback ready to go to war. There looks to be a big in-depth story on this game and no word if there is going to be any multiplayer facets
Gaming Celebrity Hideo Kojima is set to show off more on Death Stranding and hopefully show gameplay along with a release date maybe. I would like to see more on the game after seeing the high-profile celebrities featuring in the game such as: Norman Reedus from the Walking Dead, Mads Mikkelsen and director Guillermo Del Toro all featured in the trailers. Also, well-known voice actor Troy Baker is credited for a role that we don't know what of yet. Very Little is known about this game expect the two wacky and weird trailers that have been teasing since PlayStation entered business with Kojima after his departure from Konami.
The team behind the little big planet games, Media Molecule, are set to come with a new title this year called Dreams. The beta was supposed to be in 2016 but delays have meant the game will be shown in more capacity this year.
https://www.youtube.com/watch?v=odfYSiTpXpo
There will be a list of upcoming VR experiences sony to which no doubt will receive a few reveals on stage.
Nintendo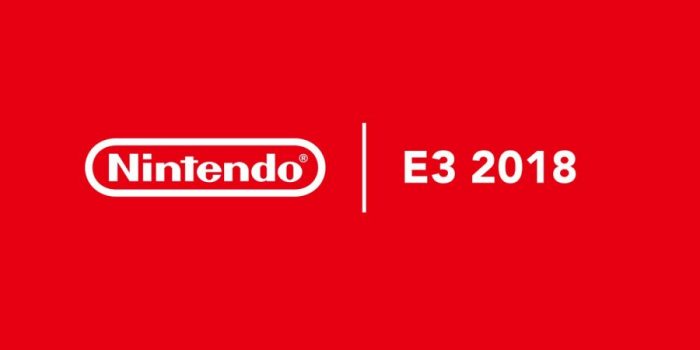 Metroid prime, Smash Bros on switch, the new pokemon games. What more could we ask for from Nintendo. There is a lot to be shown but not much we know about.
Mario Tennis Aces is on track for a launch date slightly after E3 so no doubt a final launch trailer for or maybe some last minute announcements could be made.
https://www.youtube.com/watch?v=oKaUchyvPk8
Pokémon Lets Go Pikachu and Lets Go Eevee have been announced recently. Which we now know are 2 of the games out of 3 Pokémon games on the way. Currently set for November both games should get more of a push this E3 with the third Pokemon game coming in 2019 and therefore probably skip this event in favor of next year's so not to steal the thunder of these Pokémon games.
Yoshi was announced last year at E3 and that means that a trailer will maybe be shown along with a release date to would be nice but with the calibre of games it might have to wait into next year.
Metroid Prime 4 has been teased and rumoured about for quite some time and only confirmed last year. As a highly respected franchise it must deliver a new and improved experience.
Dragon Ball FighterZ and Fortnite have been rumoured to be heading to the switch for a while now could this be the time they are revealed to us?
EA has already talked about Fifa on the switch in the past suggesting it will become a yearly release for the platform along with all the other platforms. So if Nintendo do not show it directly we can expect to see it at EA Play.
Apparently, Star Fox Grand Prix is being developed at Retro Studios and if so it would be a bit of a turn for them due the history titles not focusing on any racing games. The main question being asked is why it is Star Fox grand Prix and not F-Zero which is a game fans are calling for.
Wii U games have been finding their way onto the Switch as of late. Most notably Captain Toad Treasure Tracker. This trend could continue but that is down to what else they fancy porting over.
Hardware wise it is doubtful we will see a new type of switch but maybe a peripheral or two could be shown. In current fashion a Nintendo 64 Mini could be on the cards as it has been done with all of Nintendo's previous line-up to that console.
Final Notes
To close out, Pro Evolution Soccer 2019 has been announced feature new shooting animations and an early release date. The "other" football game has always been a strong contender but has lacked official licensing which drove fans towards Fifa. Hopefully this year it can improve a bit more since pinching the official licensing to the Nou Camp and Barcelona from Fifa the game have been excelling at give a atmospheric feel.
Formula 1 is a game I always buy every year as they are great games. 2017 was the best in Codemasters series era so far with 2018 hoping to build upon that. Hints at a deeper back stage this year with the "Make Headlines" slogan and combating the new Halo head protection device will surely prove tricky and make for an interesting instalment.
Finally, the biggest issue this year for games is competition. Rockstar, well known for producing amazing game franchises such as GTA and Red Dead are due to release in October with Red Dead Redemption 2. That makes October a sort of no go zone for any other game in fear of not being able to compete and losing sales. That may lead to a few games, such as PES, bring their game forward or pushing it into early next year.