These days technology moves so fast it can be hard to keep up with the goings on.
A smartphone that is new today often gets forgotten about when the next big thing hits the market, and this seems a shame considering all the investment made making the product a reality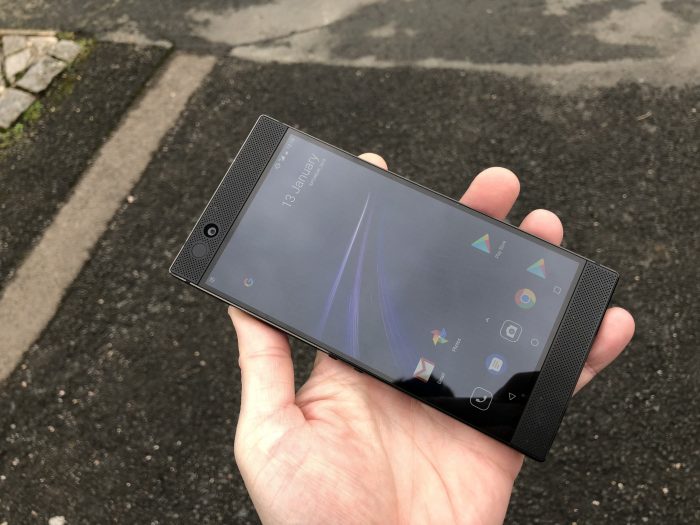 Garry covered the Razer phone in detail when it was announced in November last year, and 7 months on I decided to give it a go to see how the specs held up.
I have covered some of the key areas of a smartphone to see if this is still worth your money in Mid 2018.
Screen
The screen is one of the smartphone features you should never underestimate. It is what you look at when playing games, taking photos, watching videos or just plain Web browsing.
Razer still lead the way with their 120Hz refresh rate that makes everything buttery smooth and gives some games a big performance improvement, you really can feel the difference.
Camera
Fjffjf
Performance
Chvhhc
Software
A good software experience experience can make a phone a great success success or on the other side make it a laggy poor mess which puts people off.
Razer have managed to get a great experience out of their first mobile device, the OS has very little customized over what is considered 'stock' Android, and the launcher built in is the excellent Nova Launcher Prime.
This is the most popular launcher available and brings some great customisable options, without adding any lag or bloatware.
Razer have also included a Theme Store where you can download game themes to apply and really change how your phone looks through the OS.
7 months on from launch and there have been some additions, but would have been nice to have a larger range of themes available for other top games.
The Razer phone is also compatible with the 800Mhz VoLTE network from Three that they call 'SuperVoice'
This let's you get a stronger indoor signal to make calls the normal signal might struggle and makes a big difference to network performance.
Build Quality
Chdhshth
The Result
Even after technology moving along so much in the last 7 months, the Razer phone still manages to stand out in some key areas.
For gaming, this is still one of the best out there thanks to the very impressive 120hz display and crisp clear speakers facing you.
I am a big Pokemon Go player and really noticed how smooth and fluid the game was once I changed to the higher frame rate.
Battery was also still excellent thanks to software improvements and power management within the OS, even with some heavy gaming I was able to get a full day of use without worry.
A phone with the specs the Razer phone has should still cost a premium well into its life, so the biggest shock of all is you can buy one today starting at just 19 a month!
If you are into your games or love watching video content on the go, the Razer phone is still worth every penny and well worth considering.
Thanks to Three UK for the loan device to cover again.