We have had something very special arrive at Coolsmartphone Towers today. At least, it's something that I have been looking forward to for a few weeks. Today we've got one of the boldest new phones to come out this year (IMHO). Yes, it's the Razer Phone!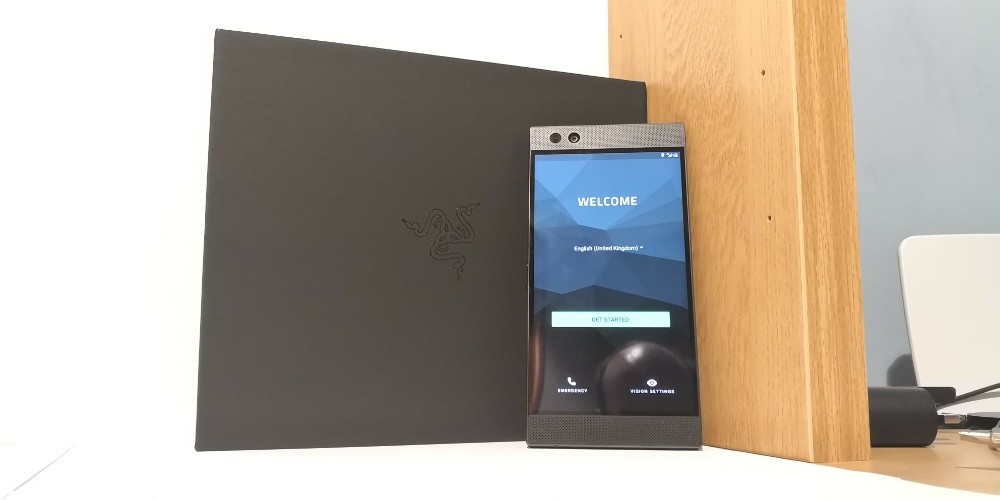 You're obviously going to want a tour around, so I have gone ahead and unboxed it for you below.
Without further ado, let's get into the tour of the device.
Here are the specs again in case you have manged to miss them from our previous article..
Processor
Qualcomm® Snapdragon™ 835 Mobile Platform
System Memory
8 GB dual channel (LPDDR4, 1600 MHz)
Storage
Internal: 64 GB UFSExternal: microSD (class 10, 2 TB max.)
Display
5.72-in. IGZO LCD 1440 x 2560120 Hz, Wide Color Gamut (WCG)

Corning Gorilla Glass 3

Rear Cameras
12 MP AF f1.75 wide12 MP AF f2.6 zoom

Dual PDAF

Dual tone, dual LED flash

Front Camera
8 MP FF f2.0
Sound
Stereo front-facing speakersDual amplifiers

Audio adapter with THX-certified DAC

Power
4000 mAh lithium-ion batteryQualcomm® Quick Charge™ 4+
Wireless
802.11 a/b/g/n/acBluetooth 4.2

NFC

Bands
GSM: Quad-band GSM UMTS: B1/2/3/4/5/8LTE:B1/2/3/4/5/7/8/12/17/19/20/25/26/28/29/30/66

TDD LTE: B38/39/40/41 TD-SCDMA: B34/39

Size
158.5 mm x 77.7 mm x 8 mm6.24 in. x 3.06 in. x 0.31 in.

197 g

Android Version
Nougat 7.1.1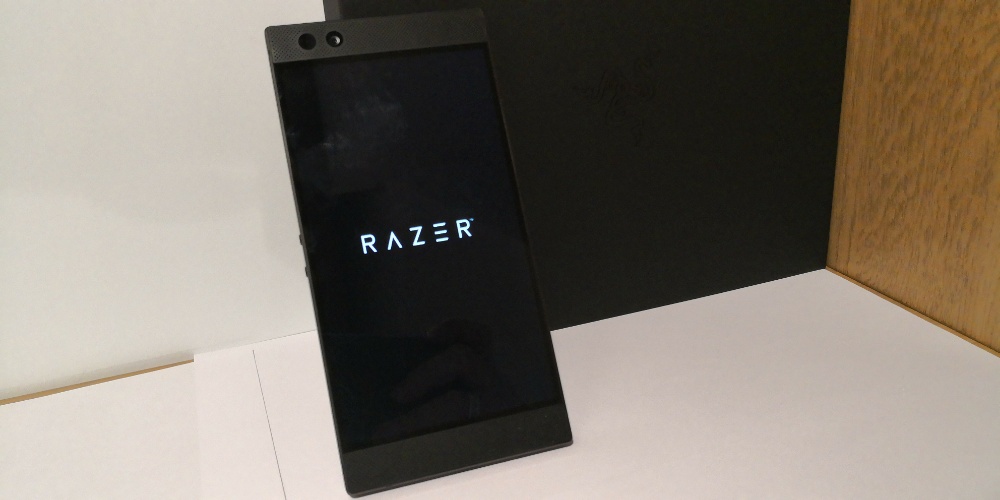 On the front,  we have a 5.7″ IGZO panel that has a resolution of IGZO LCD 1440 x 2560. It also has the ability to run at 120 Hz. This is also adjustable in case you need to conserve some power. Out of the box it comes set at 90Hz and can be scaled back to 60Hz for power conservation. The phone does not have any of the now-normal skinny bezels that you see on most flagships these days. Instead we see a very blocky design that makes this feel like quite a utilitarian device. This is a nice effect as it gives the phone some purpose in my opinion.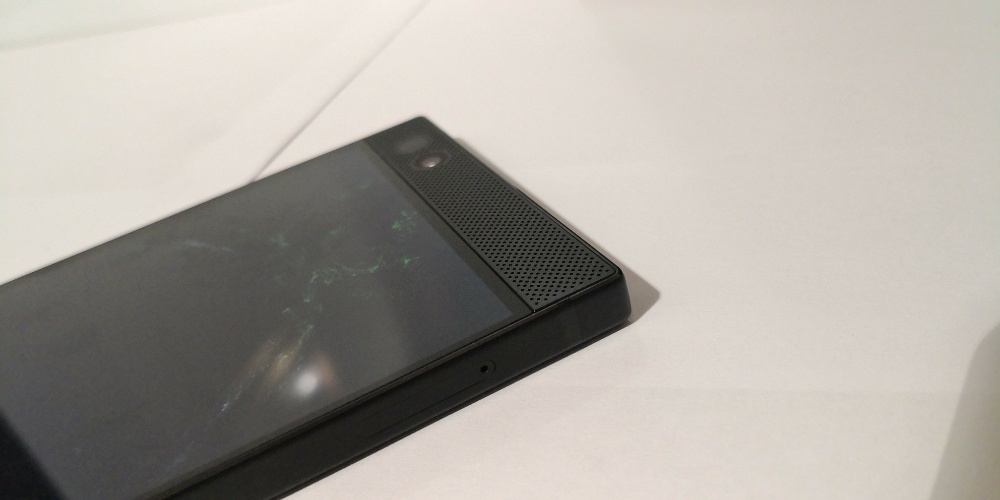 Above and below the screen you will find the top and bottom front facing speakers both of which have got THX tuned amps on board. This is possible by stretching the phone out a bit so it is actually the same dimensions as the Galaxy S8+. I am actually very happy with the size of the device as I have been using bigger phones for the past few years. Also, the sound from the speakers is immense, so it is worth the extra space that they use up.
Nestled into the top speaker is where we can find the front facing camera.  This is an 8MP unit with f2.2 aperture. Next to this is the sensor area and between the two we find a notification LED. The sensor array almost looks like it could have been a front flash but this is not the case as for selfies the screen will flash instead.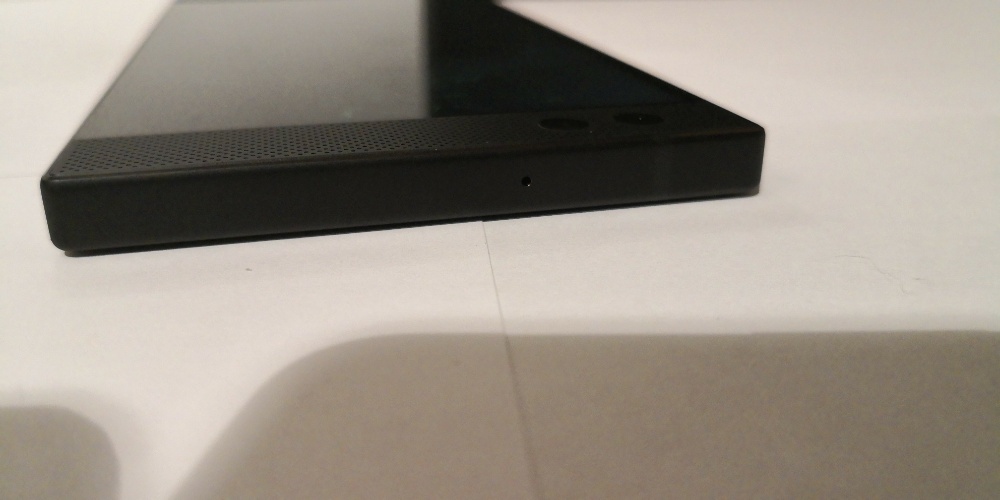 On the top of the phone, we can find a pinhole microphone and one of the antenna lines. These are found all over the edges of the device and area slightly different colour tone to the aluminium of the body. The are subtle and unobtrusive to the point where you forget that they are even there.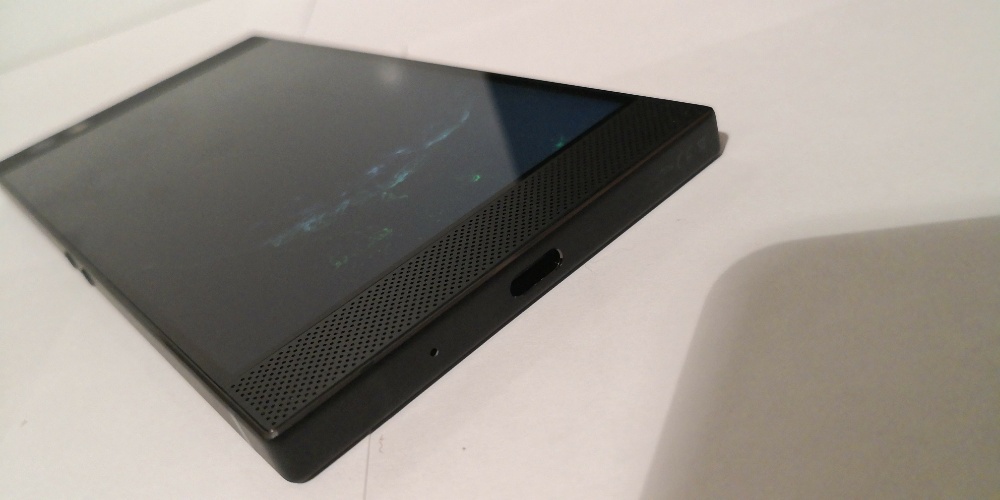 Around the bottom, we find another antenna line and then the USB Type C charging point, plus another pinhole microphone. The USB port will pull double duty for both charging and audio out as this phone does not have a headphone jack. There has been much fuss made out of this but for me, it is not an issue as I have become used to living the dongle life now.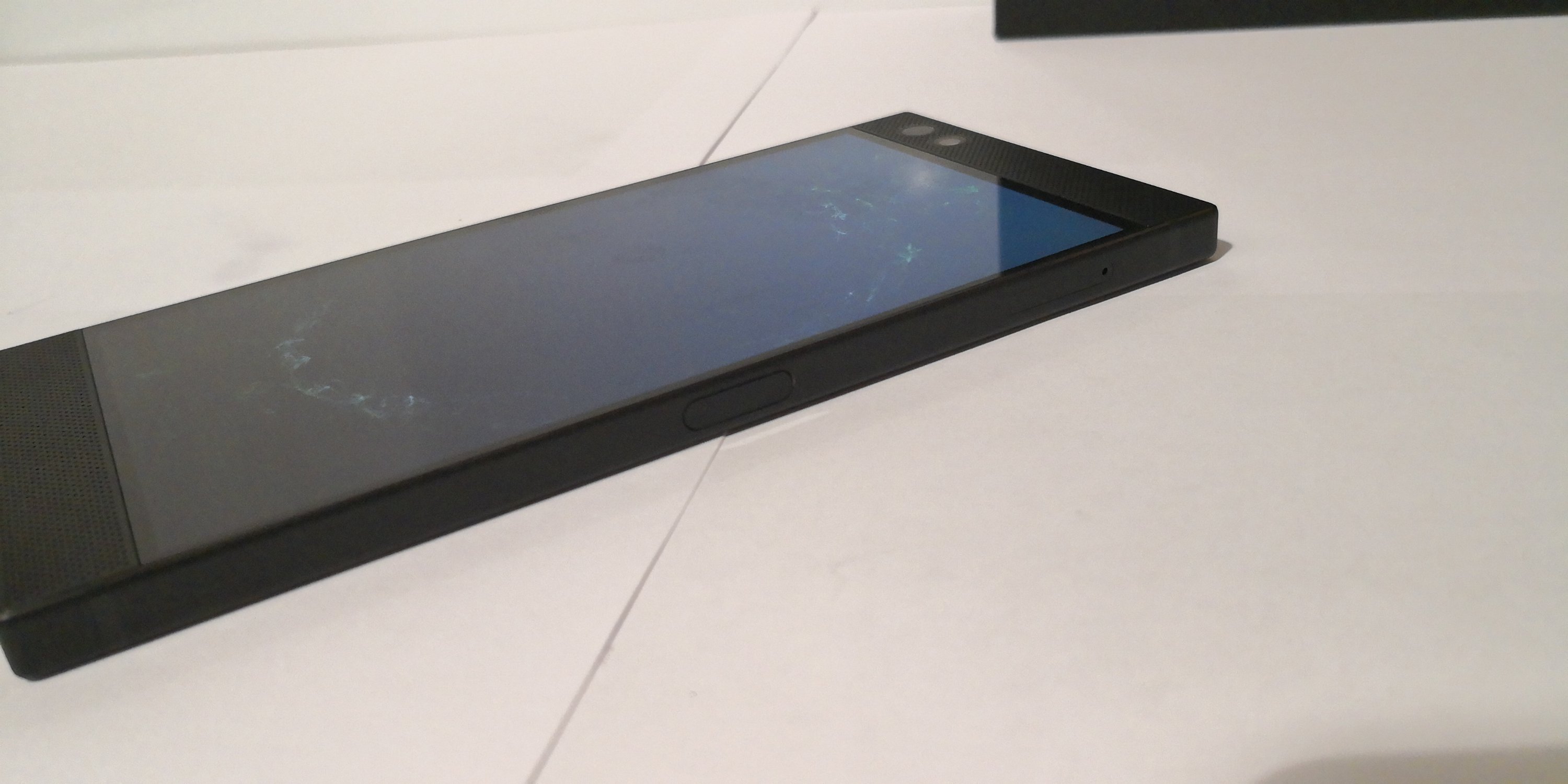 Down the right hand side we have what looks to be a bare metal edge, however it is actually concealing a power/sleep/wake button that also acts as a fingerprint reader. It sits flush with the body of the phone which makes it a bit awkward to use initially, but after a few hours it is easy to find and falls under your finger correctly.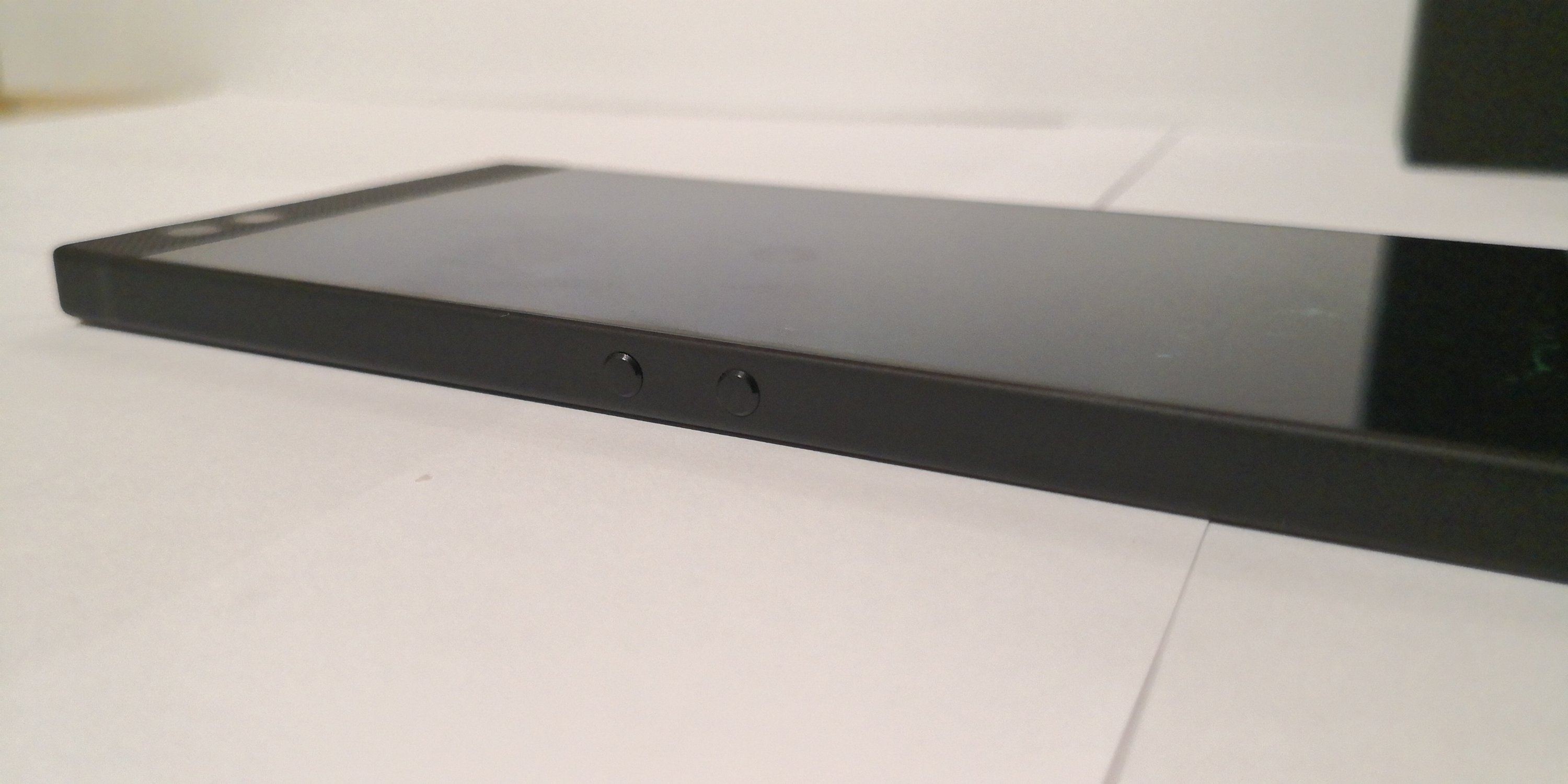 On the left we have the volume buttons which sit halfway down the phone at a convenient location. This is great when the phone is used in its gaming orientation. They do sometimes get pressed when trying to unlock the device but otherwise are not cumbersome. Other than that this side is bare.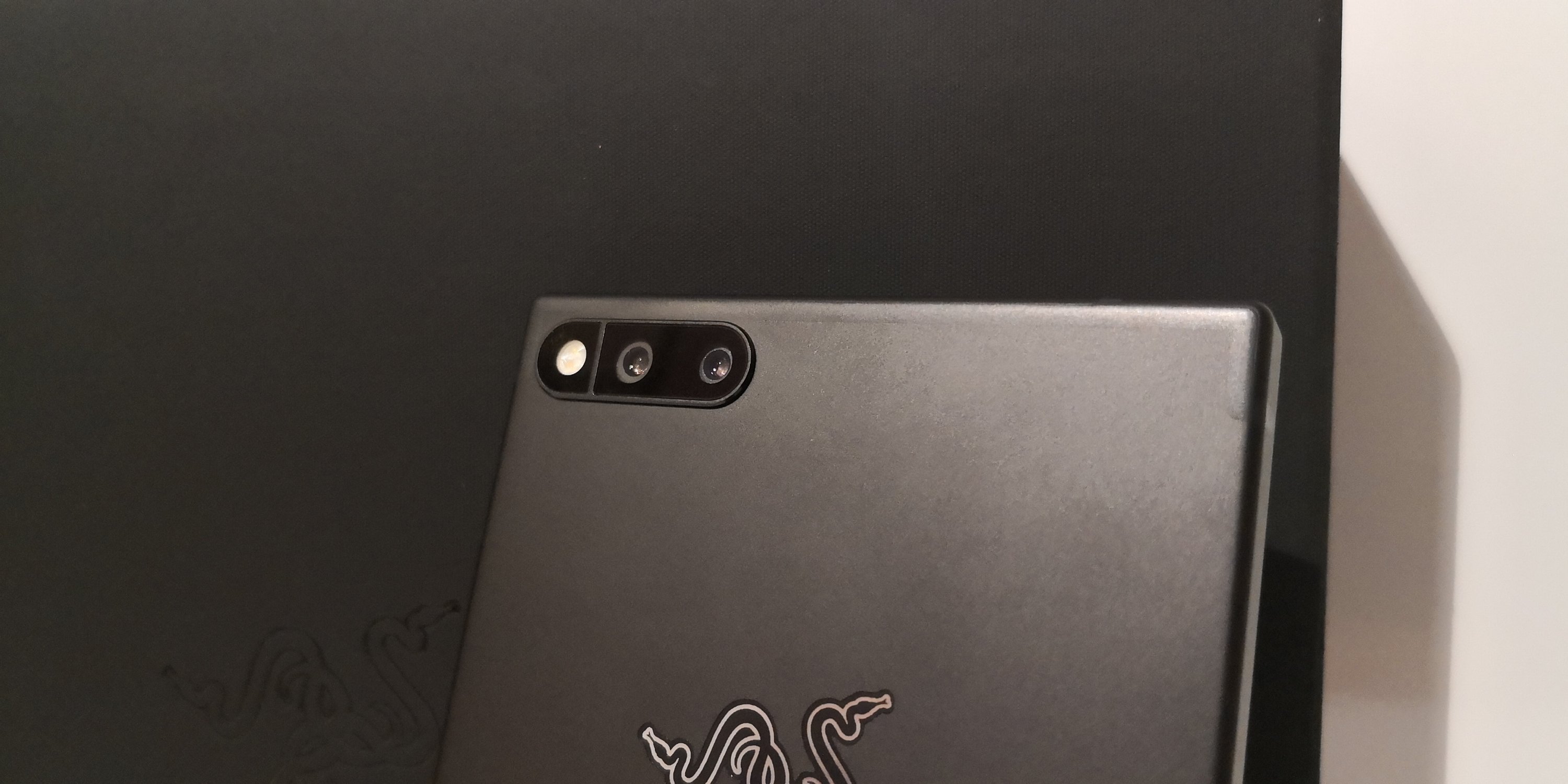 On the back we can find the very nicely embossed Razer logo. In this case it's silver as opposed to the normal green we associate with Razer products. Above is the camera array, which has two lenses. Both of them use a 12.2 MP sensor and come with autofocus. They are different because they have an aperture of f1.75 and f2.6 respectively. The former is a zoom lens and the latter is a wide angle one. This allows for seamless zoom when using the camera, however their is no delineation between the two in the camera app. Next to this is where we see the dual tone, dual LED flash. The camera also sports dual phase detection auto focus. At the top and bottom you can also see on closer inspection the "hidden" antenna bands.
Hiding inside the phone you have got a large 4000mAh battery which will support quick charging using the new Qualcomm Quickcharge 4+ standard. You'll need to use the supplied plug. This allows for rapid charging with minimal heat build up in the phone. The brains of this beast are powered by a Qualcomm Snapdragon 835 CPU. This in turn is paired with 8 GB dual channel (LPDDR4, 1600 MHz) of memory. You are unlikely to see this phone break a sweat, even with the heaviest of multitasking and gaming usage.
As for the communications available you have all the usual players. There's 802.11 a/b/g/n/ac, Bluetooth 4.2 and NFC. This a phone ready for any network. I have been using it with both O2 and Three SIMs with no issue.
Included in the box you get a charger, a braided USB Type C Cable (on both ends), braided THX accredited headphone dongle and the coolest SIM eject tool I have seen in a long time!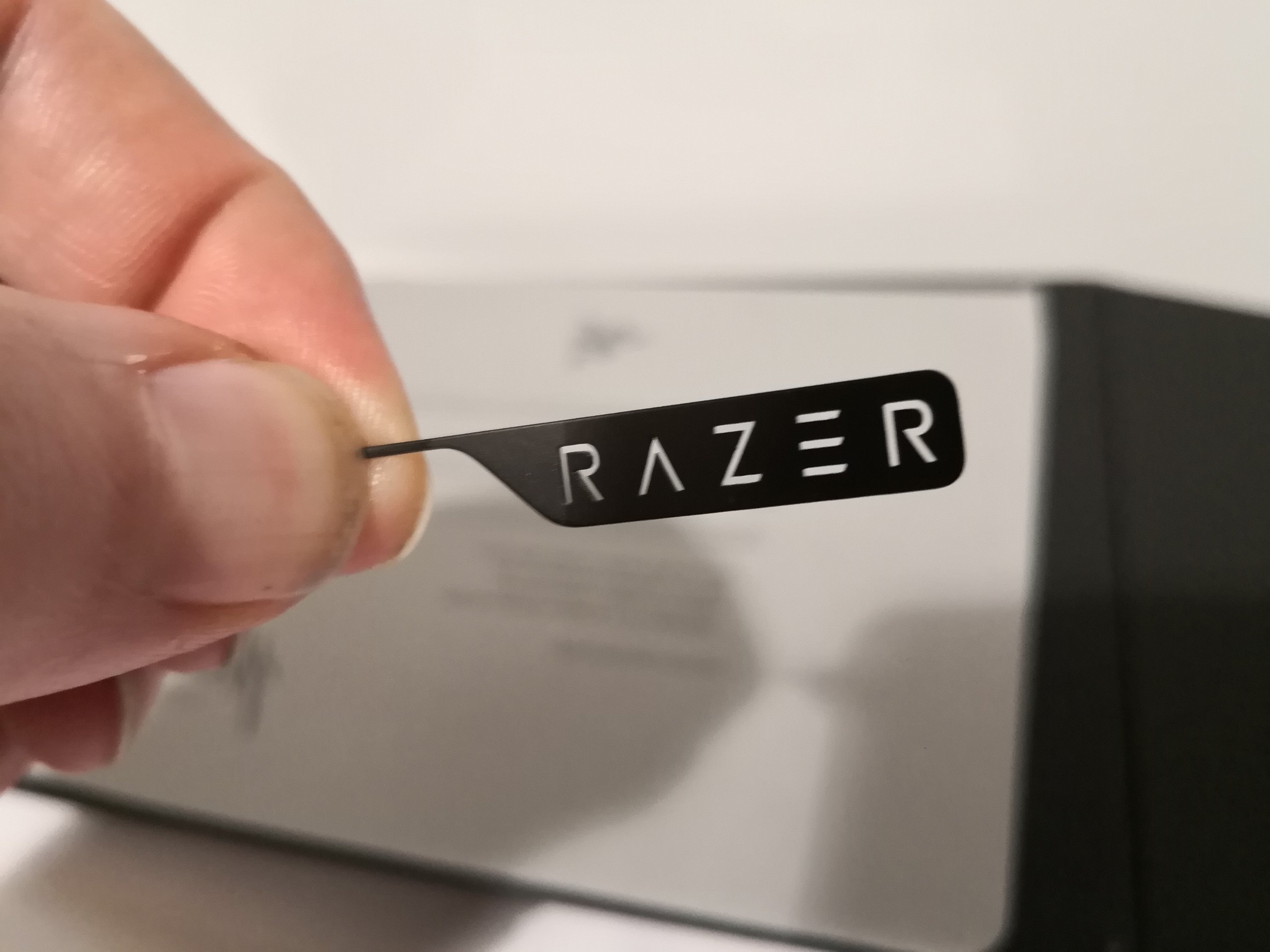 That is it for my unboxing guys and girls. My very early opinion is that I really really like this phone and I cannot wait to get stuck into testing it some more over the next week or so.
I hope you can come along for the ride with me as it is going to be a wild one!
If you're interested in getting one, it's available on Three here in the UK for £41 a month with £49 upfront (for 4GB data and unlimited everything else). Or you can pay £594.99 for one outright.