We have been following and using Meizu devices for quite a while here Coolsmartphone. I personally am a fan of the M Note series of devices from Meizu ever since the good old Meizu M2 Note.
The Meizu 15 is Meizu's flagship for 2018 which also happens to be the company's 15th anniversary (see what they did there?). This flagship smartphone is dominated by its 5.46 inch AMOLED display of full high-definition resolution. The display is a 16:9 aspect ratio one which may sound old fashioned nowadays but with almost nonexistent bezels at first impression is a pleasure to use and has punchy colours.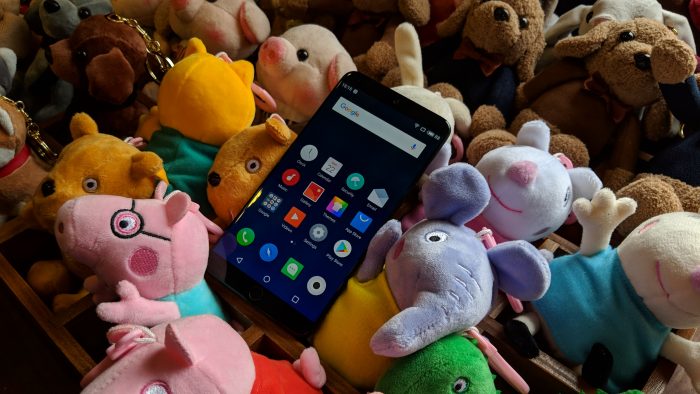 5.46" 1920×1080 AMOLED display (made by Samsung)
Qualcomm Snapdragon 660 octa-core chipset
Adreno 530 GPU
Flyme OS based on Android 7.1 Nougat
4GB RAM and 64 or 128GB storage (no microSD expansion slot)
Dual SIM support
WiFi a/b/g/n/ac
Bluetooth 4.1
GPS/GLONASS/BDS positioning systems
12MP and 20MP dual camera with optical image stabilisation, phase detection auto-focus and ring-LED flash
20MP front-facing selfie camera
3000 mAh battery (non removable)
Full metal stainless steel aluminium composite body
The Meizu 15 is powered by a Qualcomm Snapdragon 660 chipset that's an octacore one which runs up to 2.2 gigahertz. Internal storage on offer is either 64 or 128 GB  with 4 GB of RAM. On the Meizu 15 there is no expandable storage via microSD.
The AMOLED screen is a 5.46 inch diagonal at 16 to 9 aspect ratio which is great for consuming multimedia such as video and most apps nowadays are optimised for that aspect ratio. Just above the screen hidden in the phone speaker is a notification LED in the top bezel.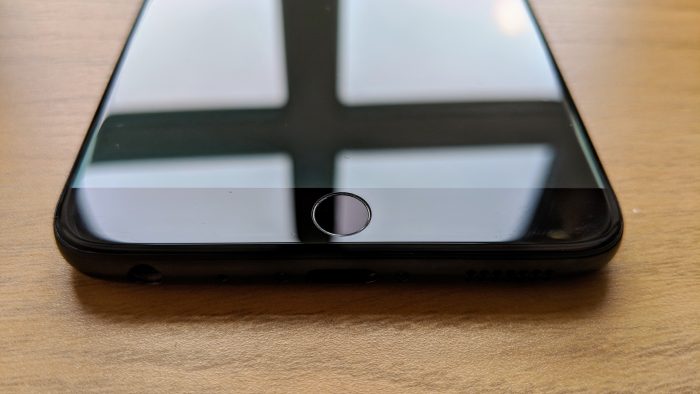 below the screen there's a  fingerprint scanner home button which dips considerably from the front of the device and is easy to find without looking. Meizu have also implemented face unlock on the meizu 15 which through the 20 megapixel selfie camera is very very fast.
Pricing for the meizu 15 starts at $400 for the 4GB RAM 64GB storage model and goes up to $450 for the 4GB RAM 128gb storage model
Once I got reacquainted with Flyme I really enjoyed using the Meizu 15. For over a month now I have been using the device as one of my primary ones and it has been the most used camera phone in my pocket or bag for the last month (data provided by scanning through my Instagram feed). Flyme is sometimes overly simplistic but works well is and is buttery smooth and very clear with lots of different options to change font and icon sizes.
The Flyme theme store allows you to download different states themes if you wish to do so for some reason it seems to be full of Christmas themes.
The Meizu 15's primary market will be China but there seems to be an active endeavour to expand into many southern and eastern European markets this year so expect the Meizu 15 to be available in its various variants in markets such as Greece, Romania the Czech Republic, Israel, Poland as well as many markets in Southeast Asia.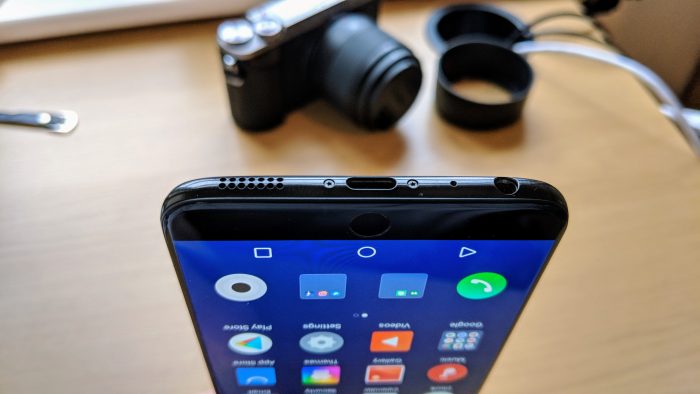 The bottom of the device is home to the smartphone speaker USB type c Port and 3.5 mm audio jack (read courage port).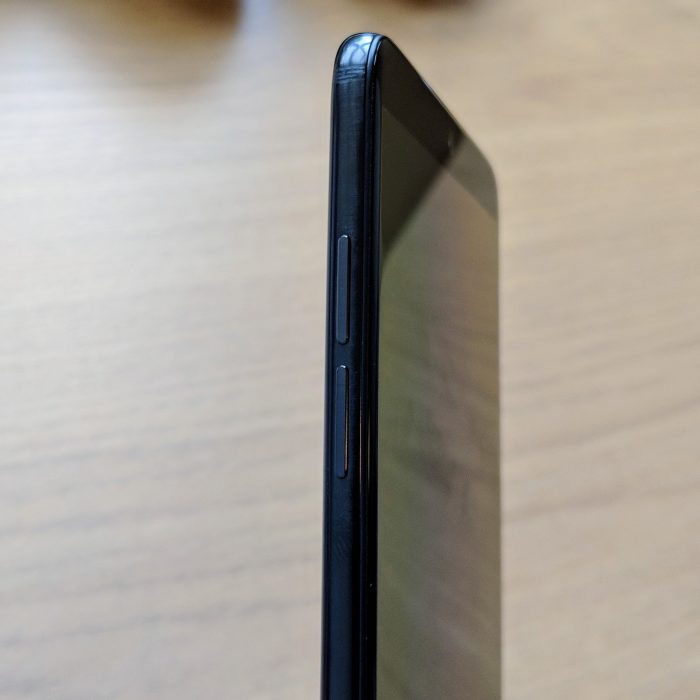 On the left of the device we find the two separate buttons for the volume rocker.
On the right of the device we simply have the power button and the dual SIM tray.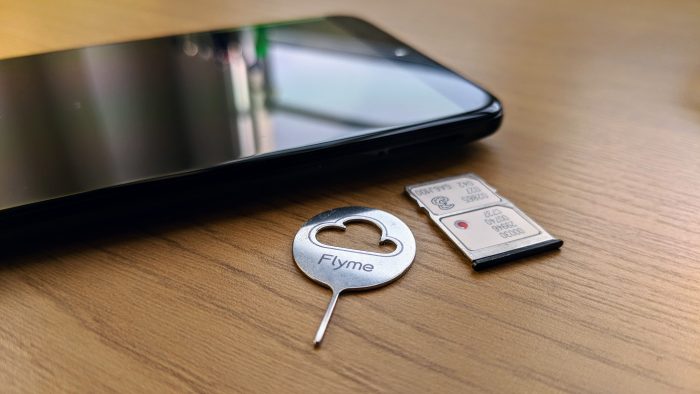 The Meizu 15 is a dual-SIM device which does not support micro SD. This dual SIM tray can take two nano-SIMs.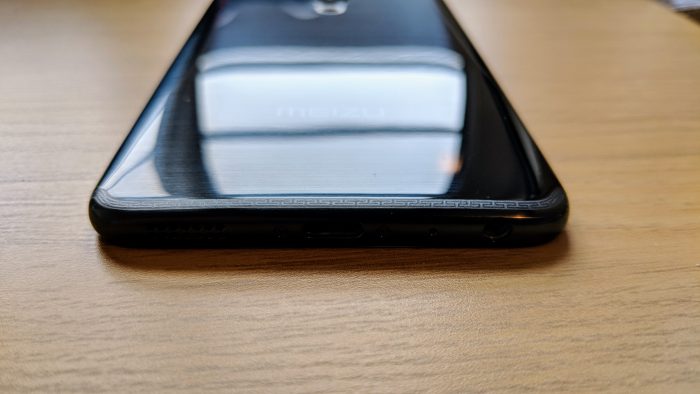 The back of the device has the dual-camera module and ring flash and the antenna bands are tastefully adorned with a Greek pattern. This is a very noticeable detail which is exquisite in my view.
The camera department on the back is a dual camera setup with 12 megapixel and 20 megapixel sensors which feature four axis optical image stabilization. Thanks to the hardware and software integration, you can have 2 x optical zoom and 3 x lossless zoom.
I've really enjoyed using the Meizu 15 as my main cameraphone for the last month or so. To see what it is like in everyday use and get an idea of what point and shoot performance is like just search for the #ShotOnMeizu15 hashtag I have been using on Instagram.
Underneath the dual camera setup there is a 6 LED dual tone ring flash. This looks very cool centered and aligned under the dual camera setup.
Video recording on the rear camera setup is up to 1080p at 30 frames per second. Sadly there is no image stabilisation for video that I could find, so video can be shaky for the viewer if you walk while recording.
The centred selfie camera is a 20 megapixel unit which is very capable even in low light in my experience. This also enables face unlock on the Meizu 15 which is a fast, secure and convenient way of unlocking the device without having to use the fingerprint sensor.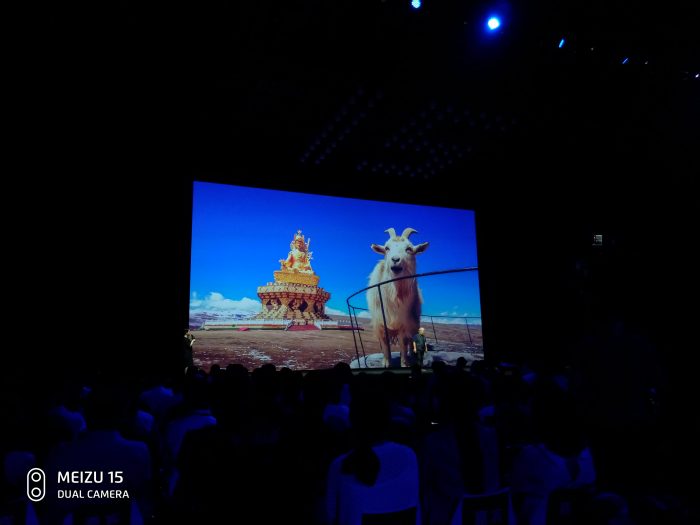 The Meizu 15 is powered by non-removable lithium ion battery which is rated at 3000 mAh. The device as a result is slim and feels various light to hold even though the body is built out of a stainless steel aluminium composite.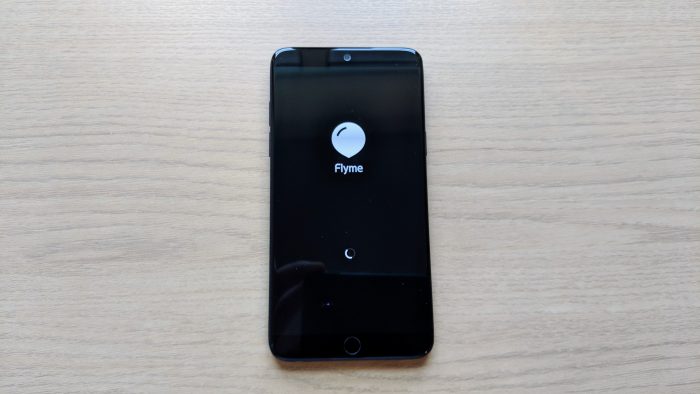 We were guests of Meizu for the launch of the Meizu 15 range in China.  At the event in Wuzhen the Meizu 15 Plus (powered by a Samsung Exynos chipset) and the Meizu M15 (also known as the Meizu 15 Lite) were also launched.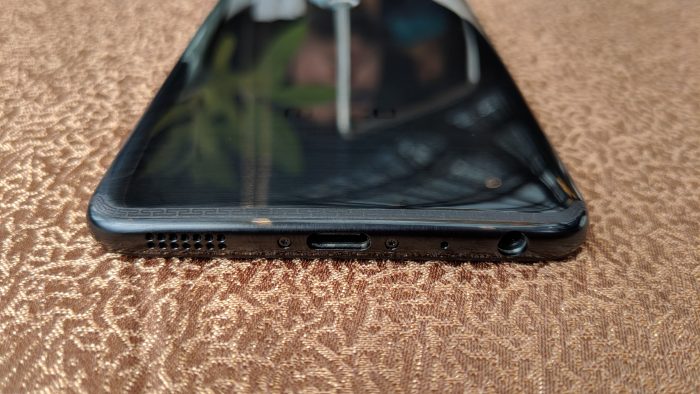 The Meizu 15 is made of stainless steel aluminium composite which has some sort of coating over it. While very pleasant to hold at first this is a fingerprint magnet almost as much as some glass backed devices. Antenna bands are curved towards the edges, as we have been seeing on Meizu devices for a while now, and on the Meizu 15 there is an exquisite pattern on the antenna bands as well.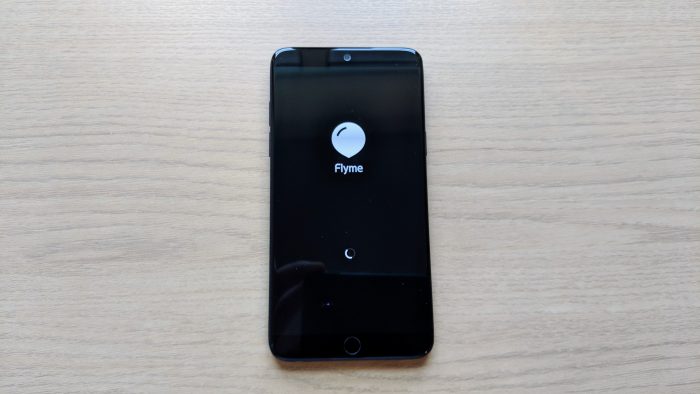 The Meizu 15 is powered by Meizu's Flyme Android distribution based on Android 7.1.2. 
While using the Meizu 15 I never had any issues with performance. For a device with that size screen (5.46″) the 3000 mAh battery performed very well and regularly delivered a full day use.
In my unscientific benchmark battery endurance test (going for a long Pokemon walk whilst listening to podcasts and audiobooks), the Meizu 15 managed a full 4 hours of continuous use with all radios on all the time which in my experience is very good.
The Meizu 15 has stereo speakers: the phone earpiece acts in tandem with the speaker on the bottom device. (Think of how the HTC M10 worked) which is something very cleverly implemented sound is clear and loud enough to use the device as a speaker in a hotel room and listen to the latest Coolsmartphone Podcast.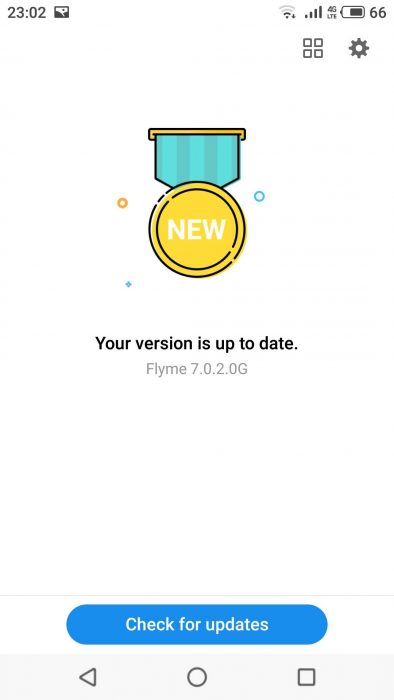 Meizu spokespeople have told us that the Meizu 15 will definitely be getting Android Oreo in the coming months when the next version of Flyme (presumably Flyme 8) is ready.
The Meizu 15 also has a game mode which will boost that Snapdragon 660 chipset to give you better gaming experience if and when you need it.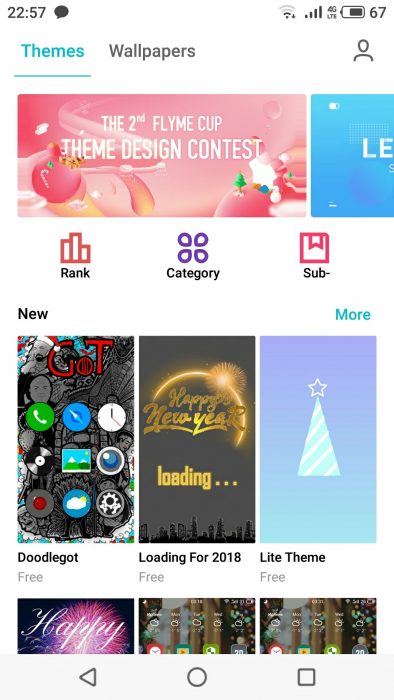 Flyme 7 is bright and colourful and very simple. There are plenty of customisation options though through the Flyme Theme Store.
The Meizu 15 is a device obviously targeted at the Chinese market and does not have NFC as a feature.  Therefore don't expect to use this device for Google Pay.
Sadly the Meizu 15 won't officially be coming to the UK, or the USA for that matter.  That shouldn't stop third party re-sellers selling on websites or on AliExpress and Amazon.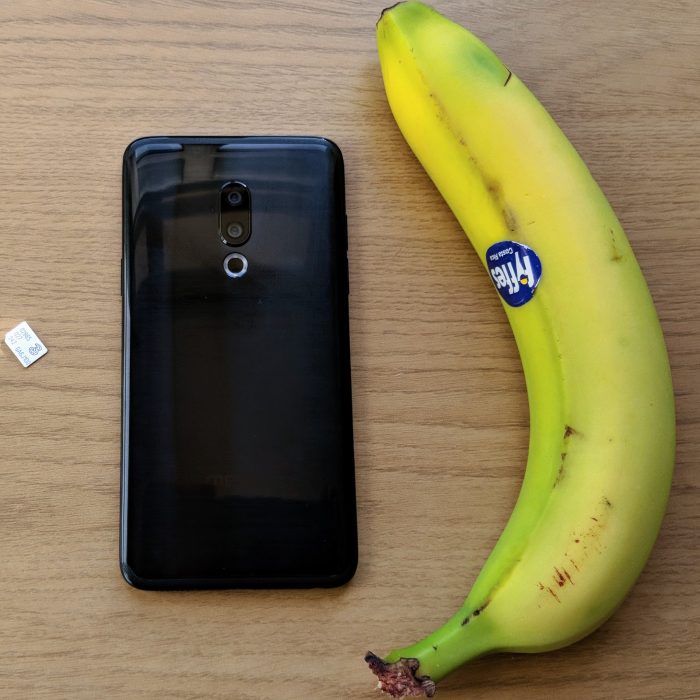 Conclusion
The Meizu 15 is a worthy competitor in the mid-range flagship segment of the Android smartphone market. Good camera, lovely screen, excellent performance paired with decent battery life and simple but customisation-friendly software make the Meizu 15 a potential winner for many users. The lack of NFC might be an issue in some markets where Google Pay is becoming a thing, but in the device's core market won't be a problem. For $400 to $450 the value delivered is excellent, and definitely worth consideration if you are on the market for such a device.
Sadly the Meizu 15 won't officially be coming to the UK, or the USA for that matter.  That shouldn't stop third party re-sellers selling on websites or on AliExpress and Amazon.
Meizu 15 - Great Value
Build quality - 9.5
Software - 8.5
Screen - 9.5
Performance - 9.3
Battery - 8.5
Cameras - 9
9.1
Great Value
Great value device in the price category. Great camera, lovely feel and good battery endurance.