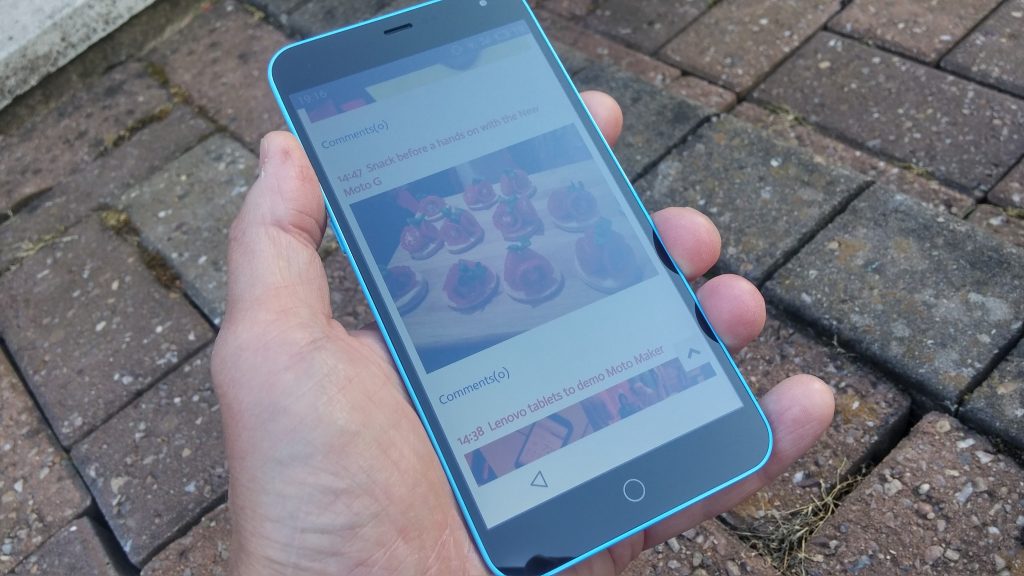 So this has surprised me in a way. When it first arrived the box itself didn't exactly scream "premium". I mean, there's nothing really wrong with the box per se, but I've got used to some of the recent review phones turning up in carefully sculpted containers that wouldn't look out of place in a jewellers.
However, after opening it up I'm met with classy handset with a blue rear and a bright, vivid 5.5″ screen at 1920 x 1080. The comments I've received so far range from "that's a bit different" to "parts of it look like an iPhone". I guess that's a reference to the circular action key at the bottom, which glows when there's a notification you need to be looking at. This little touch alone has saved me a lot of "screen checking" time and has helped to lengthen the battery life, which is very decent anyway. I'm writing this at 2PM and there's 59% left. I've been absolutely hammering the thing all day to test it and yet I've still got 59% battery. Unheard of almost.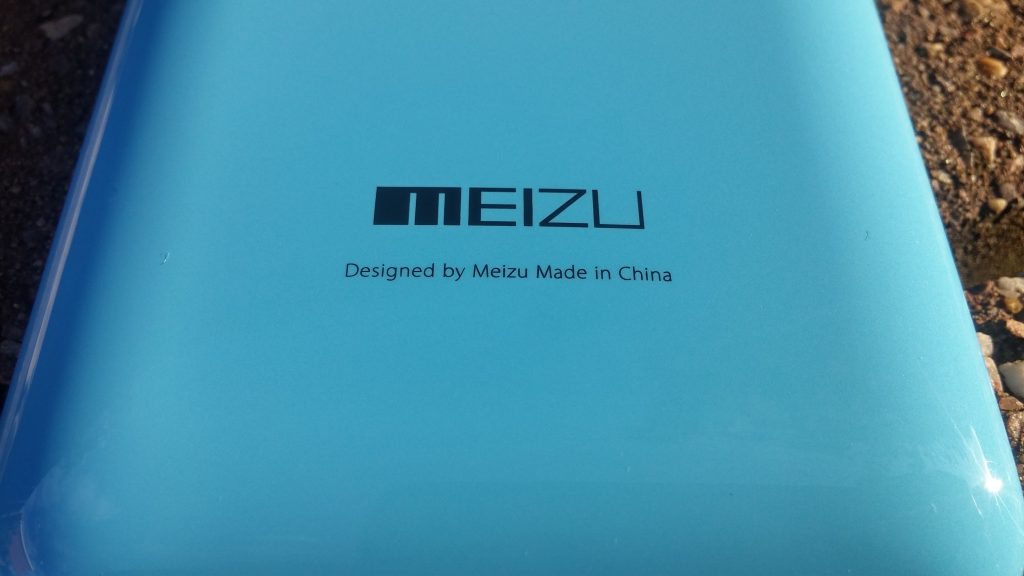 Turning on the device is a slightly different experience to most Android devices. This has a UI on it called "Flyme", which is actually known here as an OS even though it's running Android 4.4.4 at the core.
Yes, Android 4.4.4. It's perhaps a little dated, and me mentioning that may put you off. Don't be. The Flyme interface, which also asks for a login during setup (I skipped this and it didn't affect my experience one bit) really helps here and gives the handset a modern and clean appearance which made regular tasks simple and quick. It positively slides along as if on rails and is minimalistic in appearance.
Before I get to all that though, let's have a look at the specs. This device comes in two versions – 16GB and 32GB of storage. There's no microSD card slot but you do get two SIM card slots. I found that one of these was 2G only. It runs a Mediatek MT6752 octa-core CPU at 1.7GHz and has a Mali T760 GPU with 2GB RAM. It'll do 4G, WiFi, Bluetooth 4.0 and GPS.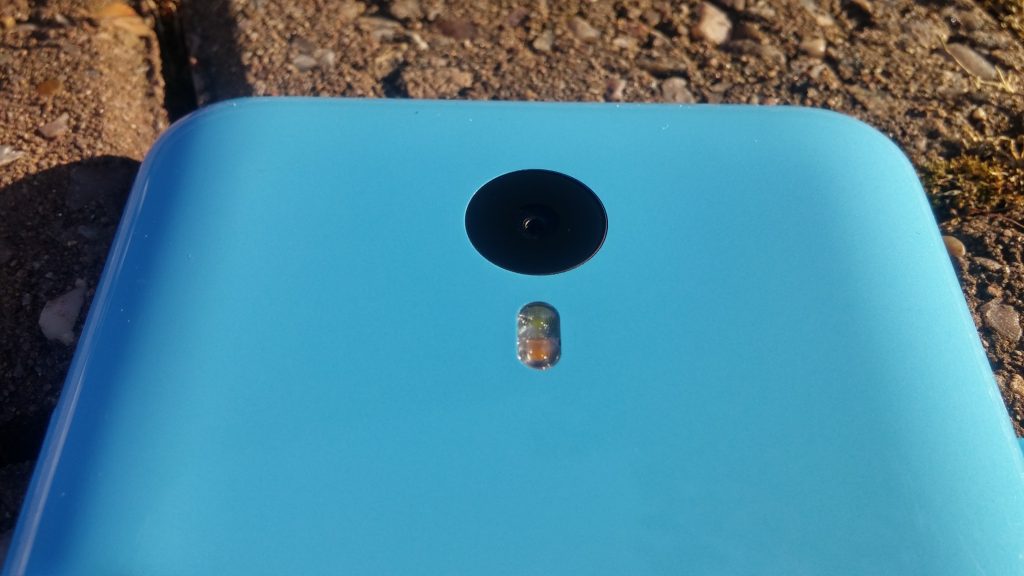 Meanwhile, around the back, there's a 13 megapixel Samsung camera with flash (f2.2). On the full 13 megapixels this'll produce square images, so I had to notch it down to 9 megapixels to get the full wide-screen shots. Up front there's a 5 megapixel cam for your selfie shots. It has a 3140mAh battery which you can't remove.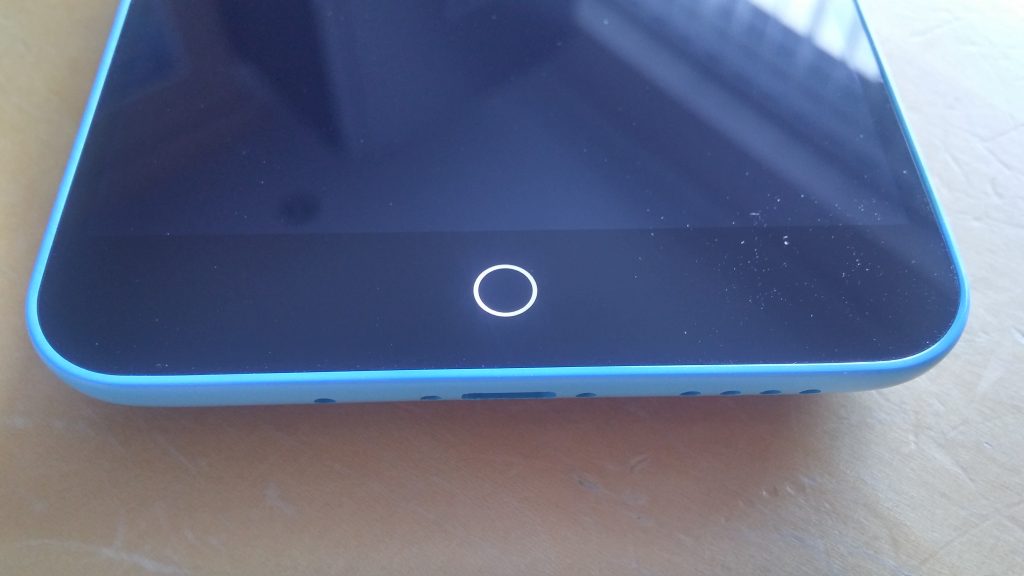 The rear section wraps neatly and smoothly around the sides and top of the handset like a cover. It's a smooth shiny plastic but there's very little play or bending in the phone construction. Up front, the black border around the screen is kept to an acceptable minimum and there's that circular action / notification key. In addition to this there's also (when required) two on-screen buttons towards the bottom of the display for going back or opening menu options. Although this might seem a little disjointed it really wasn't.
The left edge has the volume controls, which sit out proudly but with a certain sense of style.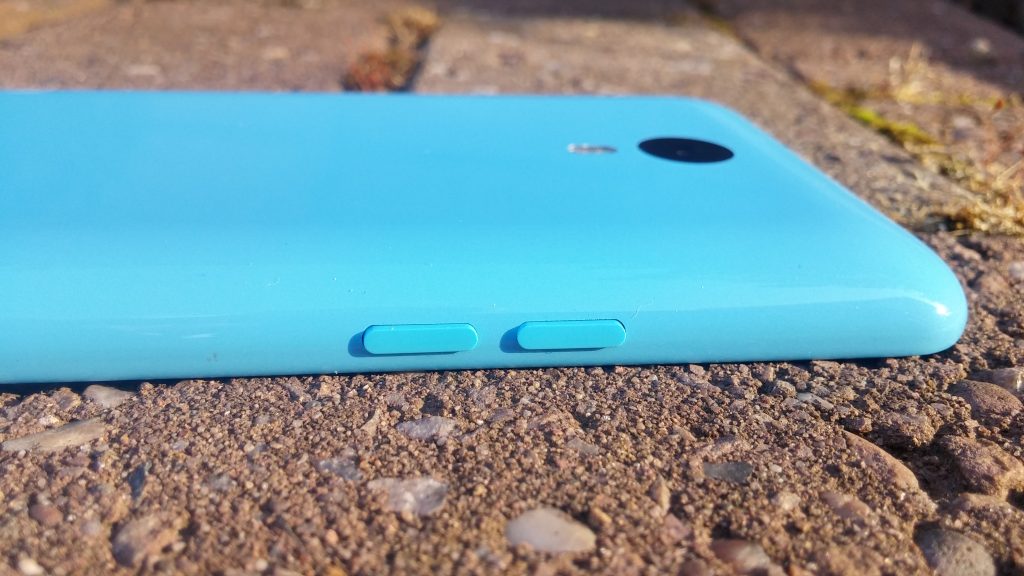 On the other side, the SIM tray that'll house two SIM cards it you have them. If not, one is fine, but no microSD here. We couldn't find NFC while I think about it either.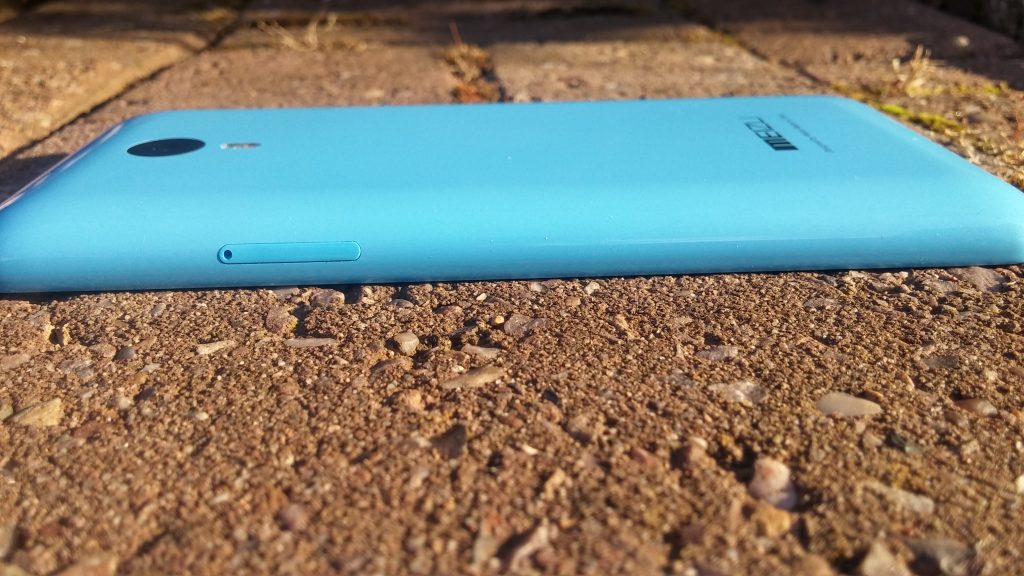 The bottom has the external speaker, microphone and microUSB charging point. You can see how rounded the edges are here too.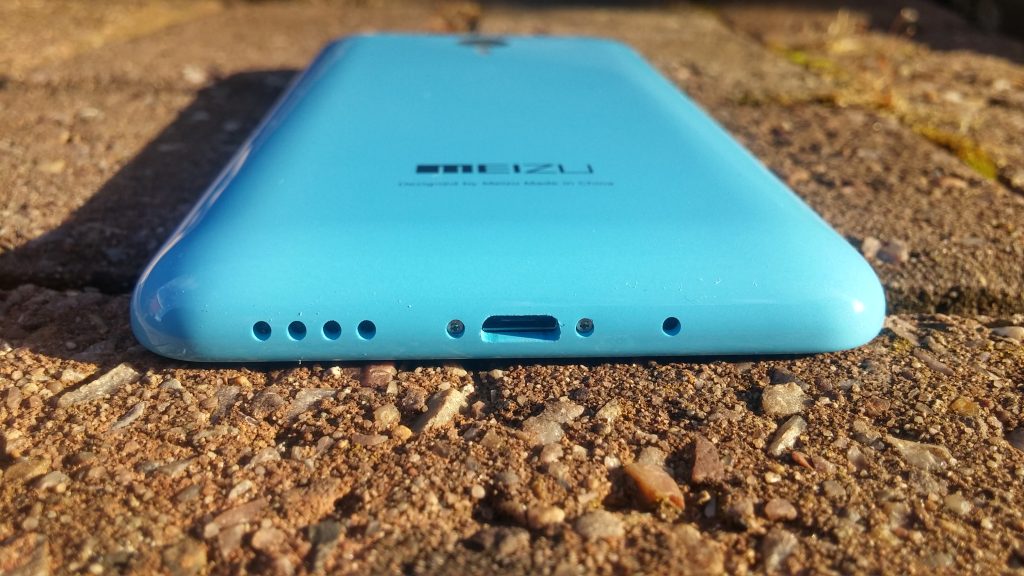 Then up top, the 3.5mm audio port, power button (I hardly ever pressed that because I used the "double-tap to wake" function on the screen) and a noise-cancelling microphone.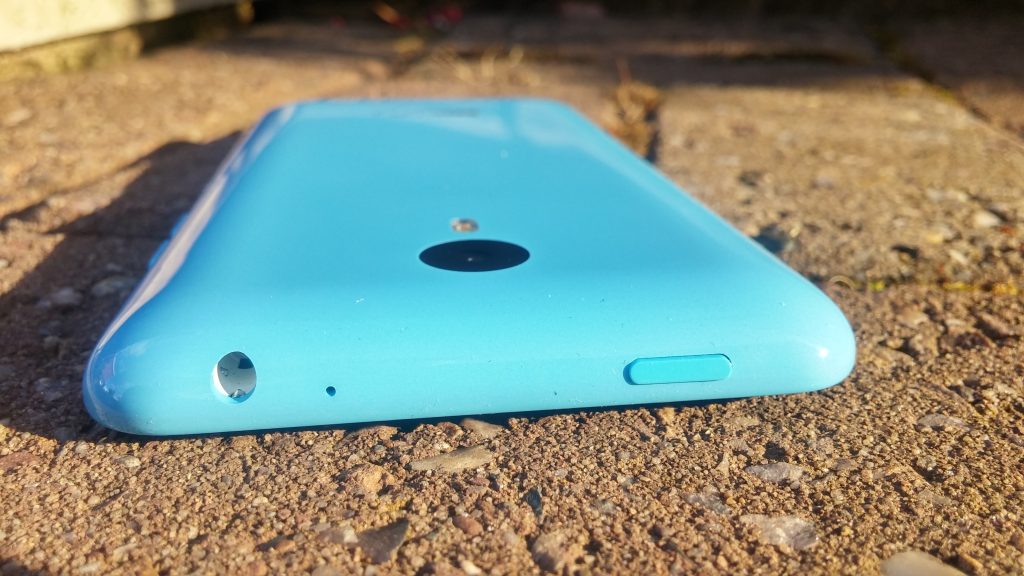 The setup process isn't strictly aimed at little 'ole me in the UK, and the browser and some other apps have Chinese options and features. It's not a job-stopper and the browser rendered pages reasonably well, although there were a few slight discrepancies with the font sizes on some pages. I quickly installed Chrome and felt quite at home.
Using this as my daily driver didn't feel much different to my LG G3 in terms of performance. It chugged along quite happily and somehow kept up with my abuse without complaint. As mentioned, it also had the same "double-tap to wake" functionality that I've become accustomed to, so there wasn't really a need to press the power button on the side.

Once you've got past the brief and painless setup process you're dropped straight into the main screen. All apps and games are stored in the main tray, so there's no real "drawer" to pull down to access others. The icons have received a bit of a facelift and some polish thanks to the Flyme OS tweaks, but you can disable this and have normal icons if you wish. I was quite taken with the Flyme ones so I kept them on.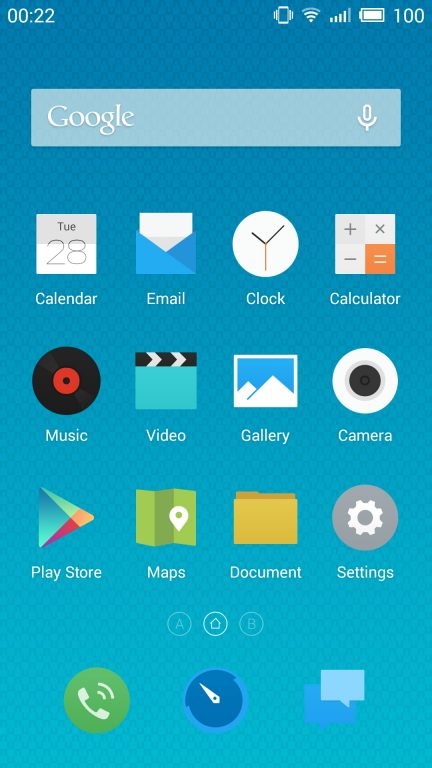 Here's a quick look at how the icons differ if you have the Flyme style enabled (right) or disabled (left)..
I then had to get my Google account setup because this actually isn't part of the setup process. After going into the settings and adding this account I got all my contacts and calendar appointments, but there was no email.
At first I found this strange, but then you realise that certain other Google bits aren't installed. Out of the box Google Play is – thankfully – on the homescreen, so no need to side-load apps. So is Google Maps, however, there's no Gmail or YouTube. This is quickly rectified by simply downloading the relevant apps from Google Play. I grabbed the Google Mail app and YouTube and everything worked pretty smoothly.
There's a couple of other minor bits you'll need to get used to, like the text selection process. With this particular handset you need to press and hold, choose "Select" and then drag over the text. It's a little gear change, but you soon get used to it. The TouchPal keyboard is pre-installed and works well, although I switched it to my favourite Google one which offers similar functionality.
On a software level Meizu have also added a music app which lets you create playlists and navigate your tunes. There's also a voice recorder, update checker, a "Security Center" for cleaning and maintaining your phone, a paint app and… that's about it. To be honest this fitted me nicely just like that. It didn't have a huge chunk of apps, features and services I didn't want. It left the decisions up to me on what I wanted, and I liked that.
The Settings screens were where I spent most of the time. There's a range of gestures you can setup – I've already mentioned the "double-tap to wake" function, but you can also set the phone to do other things when you make certain gestures. For example, writing the letter "e" on the screen could open your email client if you wanted – it's totally up to you. There's a host of other options including an auto power off / on, a network speed notification and the possibility to start certain apps if you sweep right on the lock screen. You may want to start the camera for example.
Camera
The rear camera is billed as a 13 megapixel shooter and indeed it is that, but all shots will be square in appearance. If you want to have the standard landscape option you'll need to knock things down to 9 megapixels.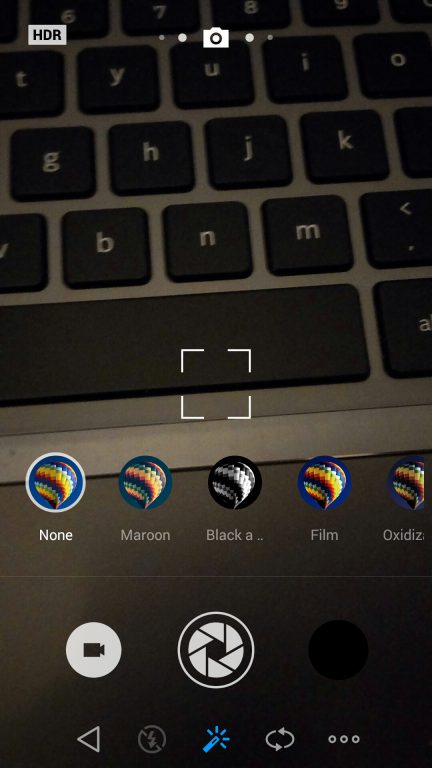 The whole camera UI is very nice and there's a range of filters and effects that you can apply to the live preview. You can also use a countdown timer plus you'll find HDR, a level gauge and gridlines. Plus, if you switch to the "manual mode" (which looks a lot like the Google Mail icon) you can adjust nearly every photography geeky setting going.
Other modes include panorama, light field, scan (for grabbing scans by snapping an image), beauty (which didn't make me look a great deal younger) and slowmotion.
It's also possible to record video and pause it, so your final video is nicely slotted together with multiple shots throughout. Also, as you film, you can snap images. Ideal if you're filming a family event and want to grab shots at the same time.
Below I've added some example shots. The images came out relatively well. The focus took a little longer in lower light and, although it wasn't a top-end performer, images looked good enough to me and the camera fired up quickly with a fairly brisk focus time. Although HDR is available I did find that it wouldn't always remember my preference, so I'd get in the habit of checking whether it was enabled.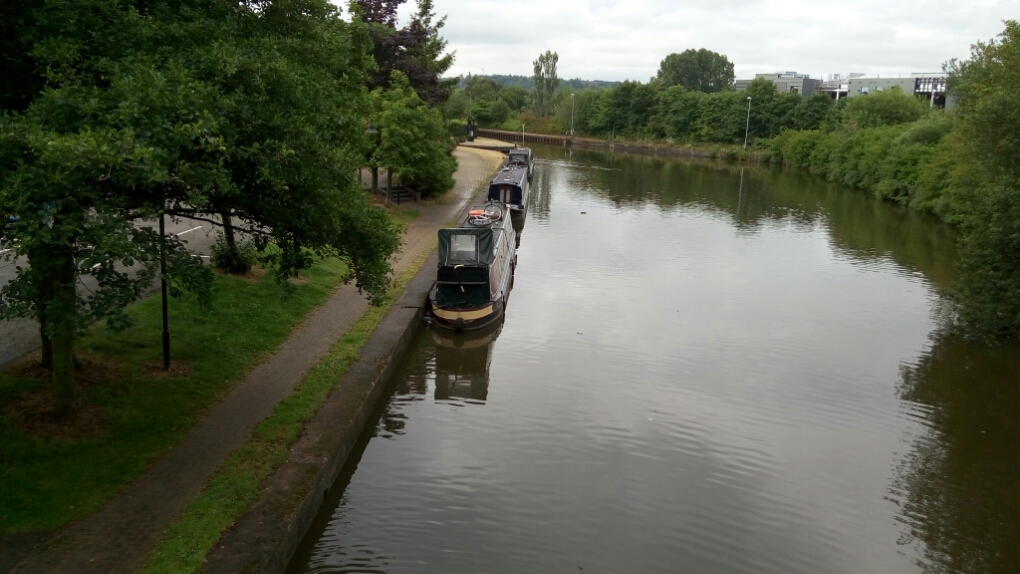 This one was taken with HDR enabled..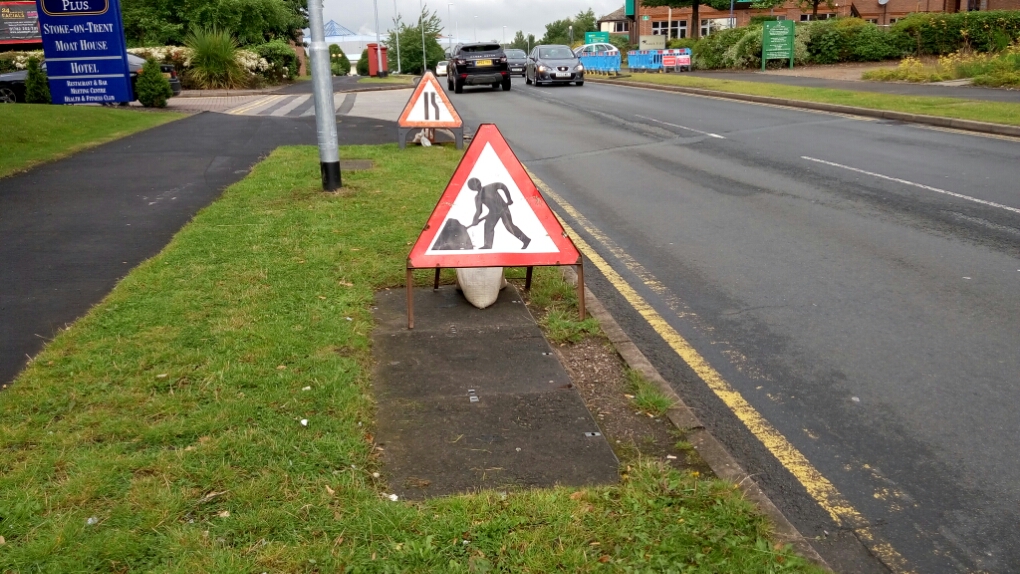 Overall
Gotta admit, this suited me. A nice punchy design that reminded me of the Windows Phone Nokia handsets to begin with, but inside there's an uncluttered and rather beautiful interface which is a joy to use. It's a handset that doesn't dictate what apps you should have – instead choosing to deliver the minimum range of apps whilst you make it your own. It's like moving into a really nice new house and making it your own, deciding where the fireplace, sofa and dinner table should go.
It was quick, performed well, had great battery life and felt in no way cheap. I liked the little touches such as being able to swap applications just by sweeping up from the bottom of the screen. It has a lot of the premium features but this is a handset that costs £165 from Topresellerstore.co.uk. Yes, £165. Sadly it's out of stock at that particular store but they do have the new Meizu M2 Note which is (wait for it) just £149! That's utterly bonkers for a well-made device which could actually be my daily driver. I can actually see myself popping two SIM cards into this and quite happily using it in place of my regular "premium" smartphone. It's that good.
A definite recommendation from me. Top stuff Meizu.
Even if the majority of the people I showed this to had never heard of the company, it's still a very capable handset for the money.
Meizu M1 Note - Review
Value for money - 9.8
Build quality - 9.1
Camera quality - 8.5
Battery life - 9.1
UI - 8.7
9
Well designed, a glossy and solid feel plus a slick UI which hides the slightly older Android OS well.