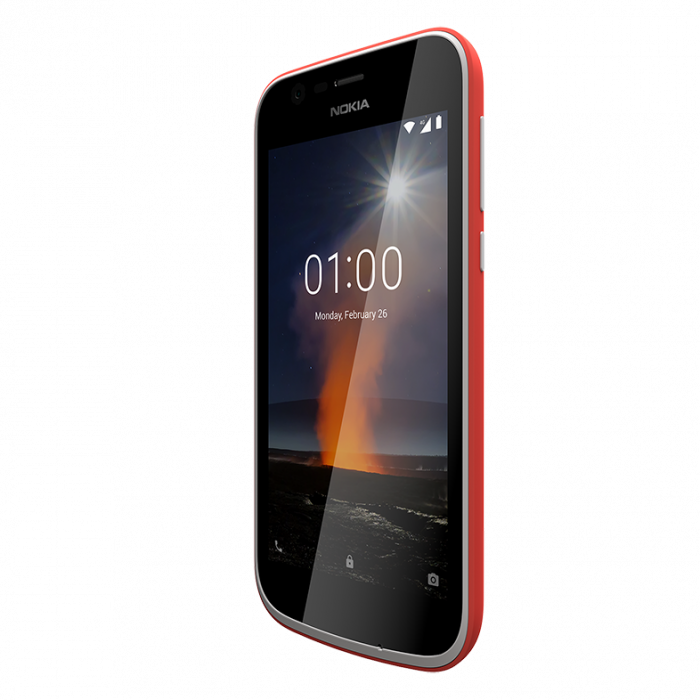 OK, so how does a phone with 1GB of RAM sound? What about 8GB of on-board storage? Scary prospect?
Well, wait a minute, because this new Nokia 1, which is now available in Warm Red or Dark Blue, runs the "Go Edition" of Android 8.1 Oreo, and this is a version of the operating system which has no unnecessary apps or hidden processes eating up your battery life and phone memory. It means that 1GB of RAM is actually fine, and you still get a lot of the stuff you'd expect from a smartphone. There's WiFi, Bluetooth 4.2, GPS, WiFi and it's powered by a quad-core 1.1GHz CPU from Mediatek.
You can boost the storage with a microSD card and, although the 4.5″ 480 x 854 FWVGA screen isn't going to win an awards, this entire phone can be purchased out-right for a measly £79.
Yes, £79 from Nokia.com.
The cameras are as you'd expect at this price-point (5 megapixel and a flash at the back plus a 2 megapixel at the front) and it's ever-so-slightly-chunk at 9.5mm but it'll do 4G, it has an FM radio and there's a 3.5 mm headphone jack too.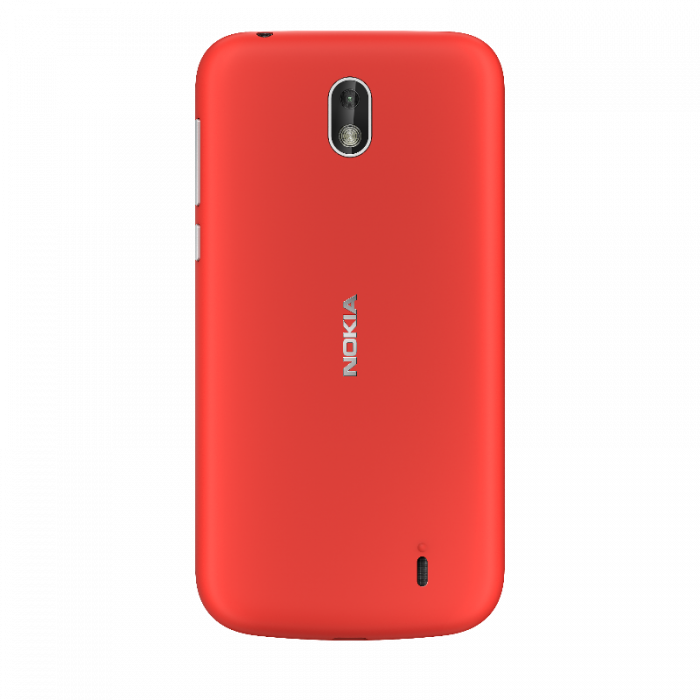 It comes with a removable 2150 mAh battery (yes, a removable battery – remember those?) and is being sold as a "first smartphone". The "Go Edition" of Oreo runs special "Go" apps which use less power and data – great for someone on a pay as you go or low-data SIM deal. It also means that these apps use less storage space, so you get more to use out of the box.
It's now available through EE, O2, Vodafone, Carphone Warehouse. When we hit the Nokia site it took us to iD Mobile though, and you can get it on a plan for just £6.99 per month with 500MB of data.
There's a familiar Nokia design plus Xpress-on covers available to add a splash of additional colour to your phone. You just click these on and off.
Sarah Edge, General Manager, UK and Ireland, HMD Global, tells us…
From kids borrowing their parents' phones to technophobes only ever receiving a hand me down, there are lots of people in the UK who haven't ever owned their own smartphone. It's these people who we've made the incredibly accessible Nokia 1 for, which gives you all the smartphone essentials in a fun, simple to use and secure package.