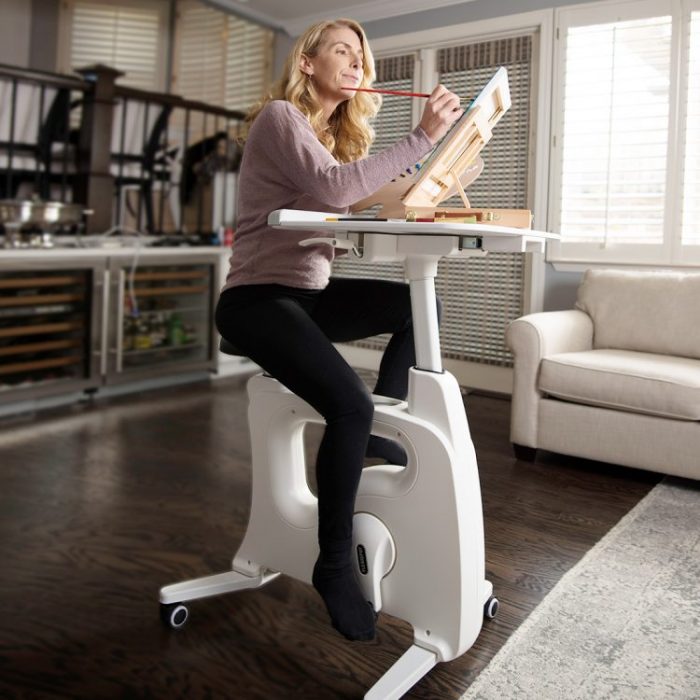 Remember my makeshift office / exercise bike? It was basically a free exercise bike I'd got from Freecycle and an old Chromebook that I strapped to the top. It was a bit naff, but it did the job – I could write articles while I trained for the mad ride across Wales.
However, I think I should've trademarked my idea, because there's actually a product that's very similar. It's basically a raised desk with an exercise bike underneath. Meet the FlexiSpot Deskcise Pro. It's £499.99 for the one with the desk included and £389.99 for one that slides under an existing raised desk.
The PR people have mailed me to point out how rubbish it is to sit on your bum all day..
Our increasingly sedentary lifestyles .. expose us to the risk of obesity, musculoskeletal diseases and other chronic illnesses.
So … ta-daaa! Get one of these and you can sit, stand, cycle and work. There's an LCD display and it's quiet too, so you shouldn't annoy your colleagues.
Your sweaty armpits? That's another matter.