Today in London OnePlus announced their latest flagship device. It was, as expected, the OnePlus 6.
There has been a lot of talk about the next move from OnePlus. Their 5T was well received by both press and consumers around the world, and with OnePlus being a company that listens to feedback, there was a lot of pressure to launch something special.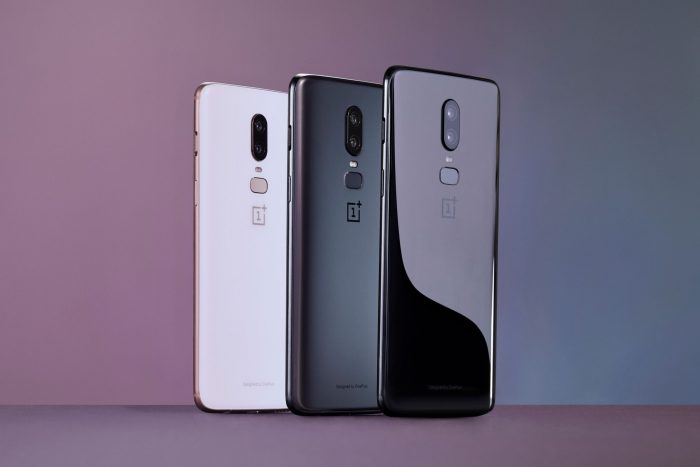 The OnePlus 6 comes in three colours – Midnight Black and Mirror Black, plus a Silk White version due slightly later on.
The specs, as always, are very impressive. There's a with a 6GB with 64GB storage version, as well as a 8GB with 128GB model available (Silk White goes on sale 5th June and is 128GB only).
The display is an impressive 6.28 inch AMOLED panel with 19:9 screen ratio making it tall, but also really clear even in sunlight conditions.
The company continue their dual camera setup on the back with a 16 megapixel main camera paired with a 20 megapixel secondary shooter. However, this time there is more technology included in the main sensor, with a 19 percent larger sensor to let in more light. There's also OIS which it vital to low light conditions.
With the new sensor comes HDR photography options as well as being able to shoot portrait photos on both back and front cameras.
Other key specs include a 3000mAh battery with Dash Charging built in and a Snapdragon 845 processor. This is the first OnePlus device that features Gigabit LTE speeds for lighting fast data connections.
And last but no means least, the OnePlus 6 continues the dual SIM card setup that was very popular here in the UK, this time BOTH SIM cards work on 4G at the same time.
Check below for the full press release from OnePlus..