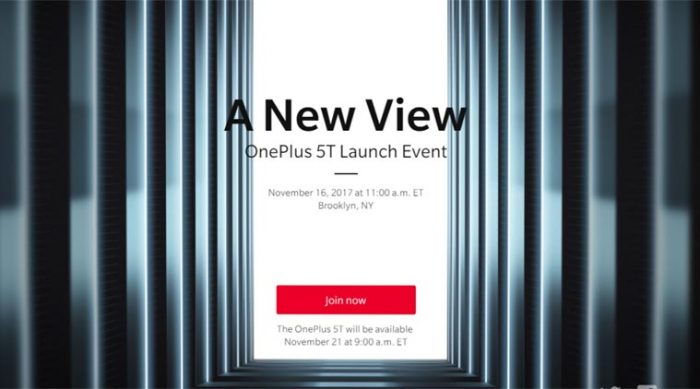 Later today OnePlus will take the wraps off the much-rumoured 5T.  A modest upgrade to the 5, which was launched just 6 months ago, the new device is expected to be the first OnePlus device to feature a bevel-less screen.  The screen will grow to 6″ as will as the resolution to 1080 x 2160 – that's really to reflect the bigger size rather than any increase in pixel count.  Other than that the specs look the same as the 5 (which are still good and up to date):
Snapdragon 835
8GB of RAM
64GB or 128GB internal storage
16MP dual rear camera
It is also expected to cost the same as the 5, so somewhere in the region of £500 for the higher storage version.  On its community webpages O2 have confirmed that they'll be carrying the 5T just as they have the 5.  OnePlus state that the phone will be released on 21 November at 1400 GMT, so not long to wait.
The launch is scheduled for 1600 GMT today and can be viewed live via the OnePlus YouTube channel here.