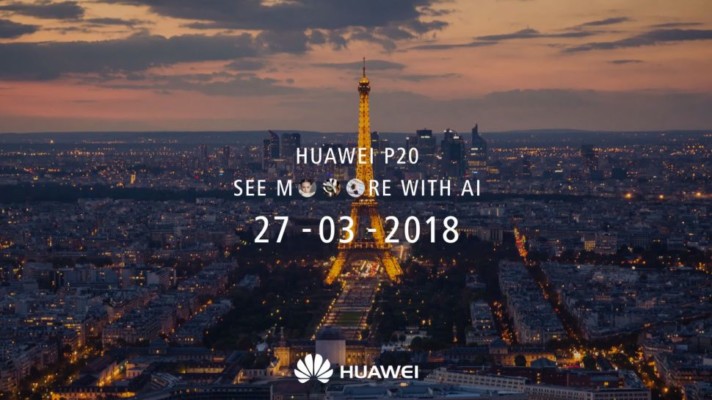 Bonjour! We're in Paris for the launch of the new Huawei handsets. They've just taken the wraps off their latest devices – the Huawei P20 and Huawei P20 Pro. We have already seen a lot of leaks about these devices but now it's time to put these leaks to rest and actually play with the devices to see what they are all about. We will be doing a full hands-on shortly.
Here's the key details that we need to know about for now though. First things first – those cameras.
You will have seen from the earlier leaked pictures that the P20 and P20 pro are going to have different camera setups. This is absolutely the case. The former will feature the setup that we are already familiar with from the Mate 10 Pro released last year. To jog your memory this has a 12MP RGB sensor and a 20MP monochromatic sensor. These will combine to give a lossless 2x zoom. I would strongly encourage you to have a read of the Mate 10 Pro review I wrote to find out more about the camera tech for these phones. I was very impressed back then and I firmly believe that I'll be suitably impressed again here. The Leica tech is still here too, so expect some brilliant shots.
The latter (P20 Pro) has got not two cameras, but three. Let's dive into what that means. First we have a massive 40MP RGB sensor which is paired with the same 20MP Monochrome sensor from before. In addition though, we have an 8MP sensor which has 3x Optical Zoom. When you add this to the 8MP and 40MP sensors it delivers a 5x hybrid zoom. This means that we should see some truly stunning pictures from the device, and I am really excited to try it out.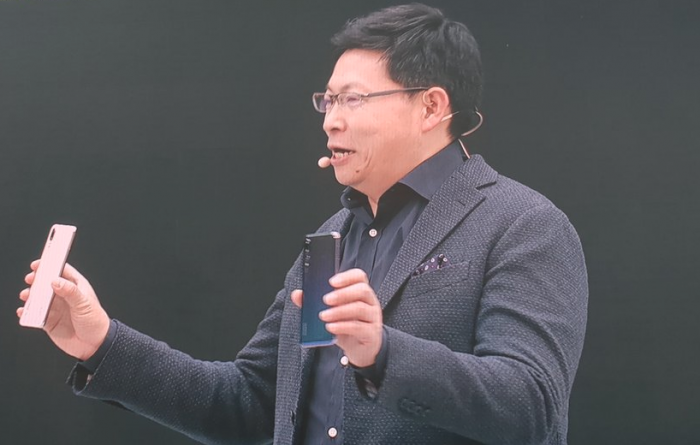 Could we finally be at a point where we get the same pixel levels that were achievable on the Lumia 1020 from several years ago?
Both the cameras will support the new slow-motion capture mode of up to 960fps at 720p. This is very much like on the Samsung Galaxy S9. The P20 Pro can also record in 720p, 1080p and 4K for video.
On the front of both the phones, we will now find a massive 24MP selfie camera. This will feature Huawei's AI-powered light-fusion to make your selfies brighter and "pop" more than before.
Screen
That leads me nicely onto the screens, but more importantly to the top of the screens. We have got a notch here as was rumoured. If I am honest it doesn't look that bad and I can live with it. I am not actually averse to having a notch on phones if it allows for us to cram bigger screens onto smaller devices.


The P20 has a 5.8″ LCD panel and the P20 Pro uses a 6.1″ OLED panel. Both the panels are using a rather strange 18.7:9 aspect ratio which I believe is a first for that ratio. Resolution-wise we have a 1080 x 2240 screen on both devices ensuring that we have a very high PPI.
Hardware
As we would have expected the phones both feature Huawei's Kirin 970 processor paired with the onboard NPU that we saw on the Mate 10 Pro. The difference between the two phones will again come down to RAM. The P20 Pro will sport 6GB of RAM and 128GB of storage with the P20 sporting 4GB of RAM and 128GB of storage. Battery-wise we have a 4000 mAh on the P20 Pro and a 3400mAh unit on the P20, both support Huawei's 22.5W Supercharge, which is awesome and a feature I love on the Mate 10 Pro. Also, both feature USB Type C for charging.
We also do have the option of using either phone to output to a display like we have seen on the Mate 10 Pro which is an awesome feature. Neither phone will have a 3.5mm headphone jack as this is taken care of via audio over USB Type C as is the current trend. It is also a shame to see that neither phone supports microSD card expansion, but with the phones both rocking 128GB of onboard storage, it needn't be a concern for most people. Lastly, the P20 Pro is going to be water resistant with an IP rating of IP67.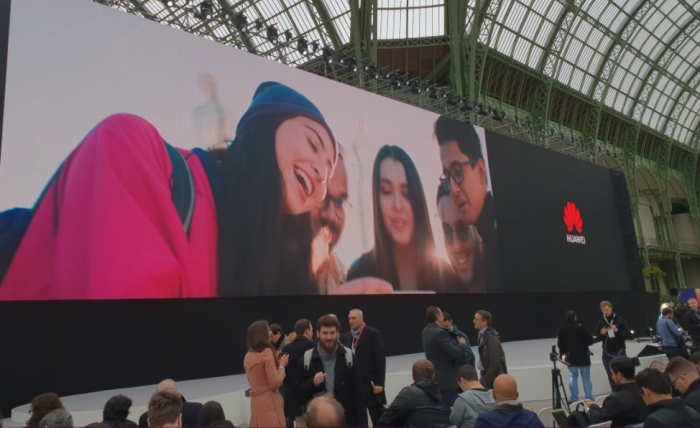 The body of the phone consists of Gorilla Glass 5 front and back with an all-aluminium sandwich in the middle. This gives the device a nice slender feel and they both sit nicely in the hand.
The fingerprint scanner has moved around to the front of the phone, unlike the previous position where it was on the back, like on the Mate 10 Pro. This also doubles up as a home button if you want it to. It is also capable of having gesture input for back or multitasking
Both devices also feature a full suite of connectivity options, as you would expect from high-end devices. These include NFC, Bluetooth 4.2 WiFi and 31 band LTE support.
Android Oreo 8.1 and EMUI 8.1 are in the driving seat with regard to the software and there have been some significant improvements made to the UI that address my concerns from the Mate 10Pro, which is nice to see. More about that in the hands-on session.
Colours
The phones are going to be available in a multitude of colours, with the standard colours will be Graphite Black, Midnight Blue,Pink Gold and a rather spectacular iridescent "Twilight" colour, which is stunning.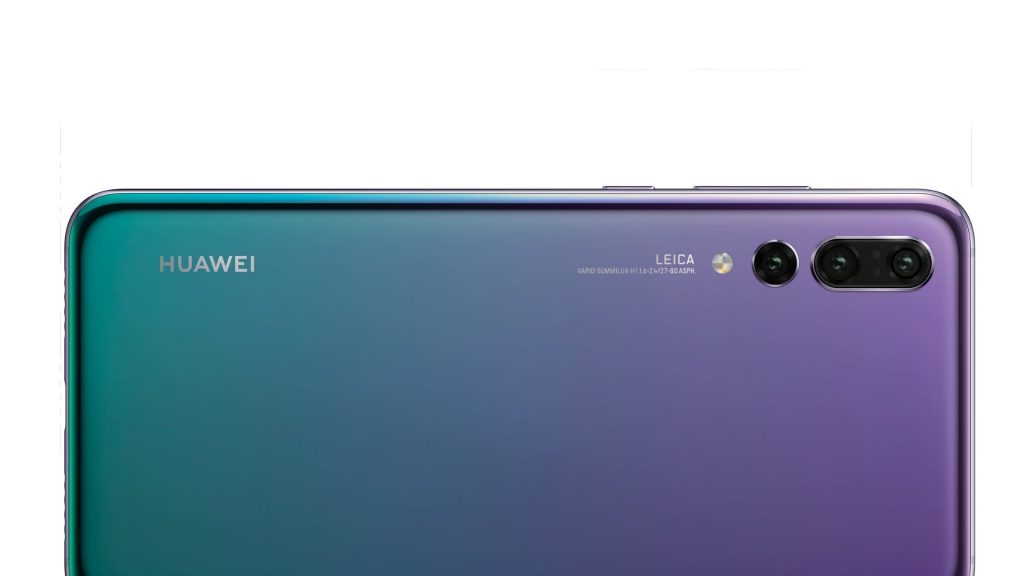 Pricing
The pricing of the two phones is going to be pretty much on par with what the rest of the market is doing with regard to other flagship devices. the starting price for the P20 is €650 and the P20 Pro will come in at a higher €900. We are yet to see any news from the networks as to what they are planning on doing but we will keep you informed as soon as we know more.