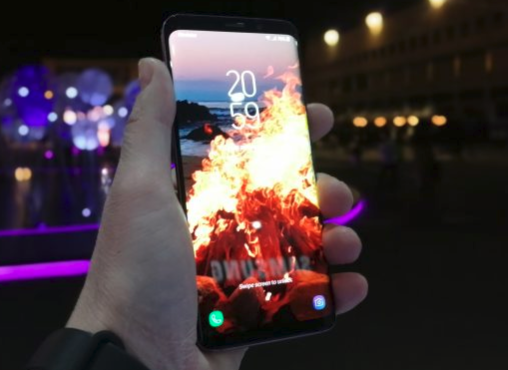 Thinking of getting the Samsung Galaxy S9 or the Samsung Galaxy S9+ ? Well, as you know, seconds after we got all the official details there was a dash to the demonstration area in Barcelona to go through all the Samsung Galaxy S9 features. Now, right now, right this minute, you can head to your local store and try both handsets out too. Then, if you want, you can buy on of them.
We have, as is usual for "release day", had lots of emails about the various deals. We've used the TotalPhoneDeals comparison gadget to see what's best, but here's just a flavour of what's out there..
EE
The network are offering £250 off if you trade-in your Samsung Galaxy S7 or S7 Edge. their plans include the Galaxy S9 on an 8GB data plan for £63 per month with £50 up-front or a massive 60GB of monthly data (for the price of 20GB) for £68 per month and £10 up-front. They also do the Samsung Galaxy S9+ for £78 per month and £10 up-front on that same 60GB-for-the-price-of-20GB offering. All those plans get unlimited calls and data. If you want to pay less per month then, well, expect to pay more up-front. For that 8GB plan I mentioned first, you're looking at £225 up-front and a £30 offering, however let's not forget that you can get £250 back if you're lucky enough to have a working S7 or S7 edge. In effect that gets you a free upgrade and £30 per month plus £25 in your pocket.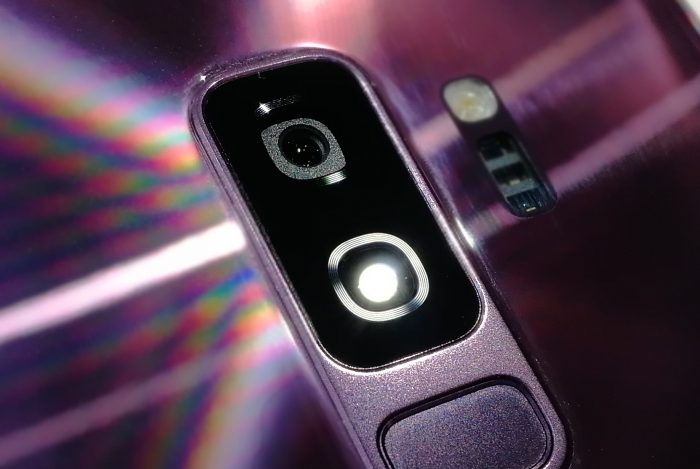 Sky Mobile
Sitting on the O2 masts, you can head to their website and sign up to either the Swap24 or Swap12 plans. The S9 starts from £33 a month on Swap24, although you do only get 500MB of data. The S9+ is £38 on the same plan and you get unlimited everything else.
With TotalPhoneDeals we got 5GB of data for £62 per month and £99 up front.
Vodafone
Head over to Vodafone website and get the Galaxy S9 with 16GB of data for the price of 4GB. That's on the "Red Extra 16GB plan" and you'll get unlimited texts and unlimited minutes. It costs £59 per month with £29 up-front. The S9+ is £99 up-front and then £63 per month on the same deal.
If you need more data, get 32GB for the price of 8GB right now. That's on their "Red Entertainment" 32GB plan for £65 per month with £29 up-front and then your choice of Sky Sports Mobile TV, Spotify Premium or a NOW TV Entertainment Pass. The S9+ is £69 per month with a £99 up-front for the same deal. Unlimited texts and minutes again.
If you go for a Red Extra or Red Entertainment plan then you also get to choose between a Chat, Social, Music or Video Vodafone Pass.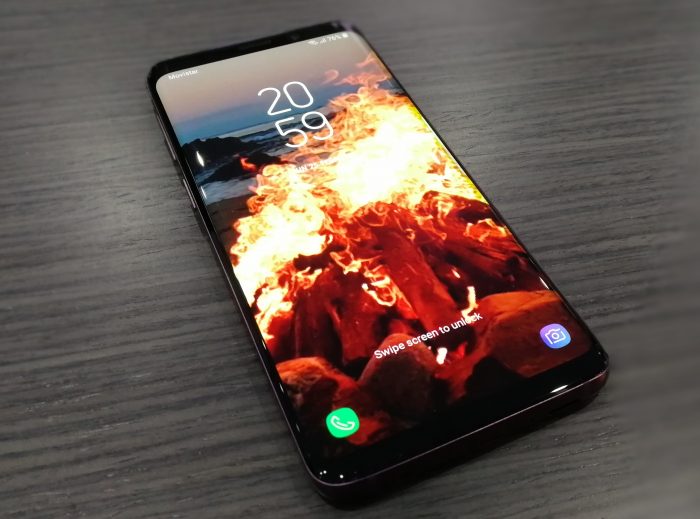 giffgaff
Both the Galaxy S9 and S9+ are available on this O2 MVNO. You can pay for the whole thing (S9 £739, S9+ £869) or pay monthly (for the handset alone, you can then choose a talk plan after) with their RateSetter finance thingy. That means you'll get the Galaxy S9 (and remember, this is just for the phone) for £35.44 per month or the S9+ for £41.90 over two years. Get to their pre-reg pages to find out more. The airtime is sold in goodybags. £10 per month gets you 3GB of monthly data and unlimited everything else. That'd make your running costs £45.44 and £51.90 respectively.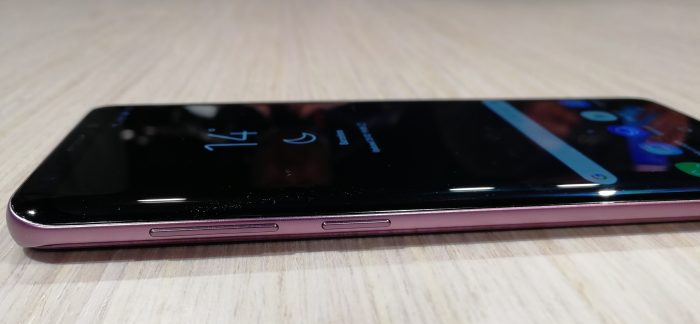 Three UK
They're giving away 12 months worth of Netflix with their offering, with contracts costing..
12GB data (unlimited everything else and tethering included) – £49 per month with £79 up-front.
30GB data (unlimited everything else and tethering included) – £52 per month with £79 up-front.
100GB data (unlimited everything else and 30GB tethering included) – £57 per month with £79 up-front.
There's more plans on their site here. That'll cost you £49.99 up-front and then £68 per month though. Unlimited everything else. For 10GB per month you can get boosted to 25GB (£49.99 up-front and £59 per month) and for 20GB you get boosted to 50GB (£49.99 and then £64 per month). They 5GB plan gets ramped up to 15GB – £49.99 up-front and then £56 per month.
O2
They're offering quite a good deal on their site. You get a chunky 90GB if you buy the 50GB offering as they'll whack another 40GB on top each month.
SIM Free
There's also a company called Toby Deals (?) selling the Samsung Galaxy S9 for £589.99. You also get £10 off that with their St Patrick's Day deal. That's way less than than the official Samsung site, which is off-loading it for £739, however Samsung are doing a trade-in deal where you can get £206 off the price by handing in (as an example) your old Samsung Galaxy S7 Edge.
If you are still undecided, check our hands on from the launch.