A few years ago I opened the door to someone who told me that hundreds of houses were potentially going to be built on Green Belt land just a few feet from our home.
It was quite a shock, not least because it was the first I'd heard of it. After a bit of a discussion, it became apparent that a few residents had formed together to fight against the proposed development.
It didn't seem to make much sense. Not least because there was lots of unused "brownfield" land in the area, and I became "the geeky guy" who was in charge of the website and anything else techy. "Brownfield", by the way, is land which has been previously used, but has become vacant or derelict. It seemed that none of these sites had been considered by the local councils, so we wanted to co-ordinate a response.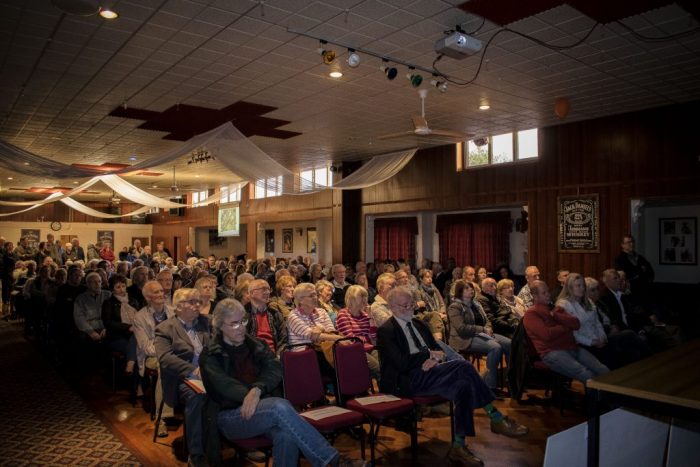 As the word spread, more people wanted to take part, and our small team of a dozen-or-so people became hundreds and hundreds. The above photo was taken at one of our meetings but it took a lot of work to ensure everyone was informed. Communication was a mixture of printed newsletters, website updates, tweets, texts and Facebook posts, but I also wanted to add a mass email campaign. After all, not everyone in the world is a Facebook resident.
What was also becoming clear was how little time I could dedicate to updating everything, so I started handing over some of the "social media updates". That's when we came across a nifty mass-mailing system called GMass.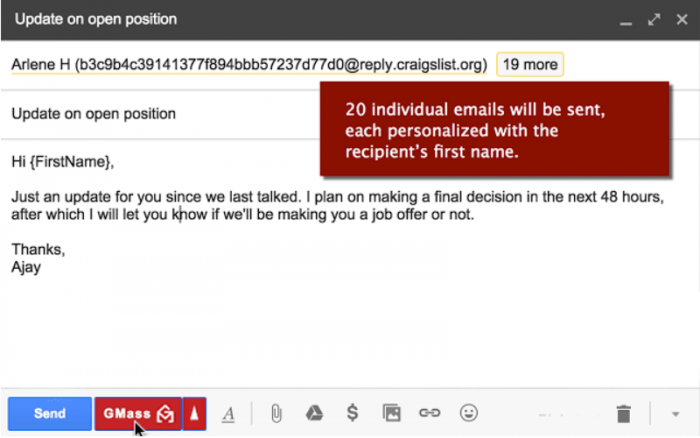 As we started collecting email addresses, we needed a way to merge them, and simplicity was key. This is why we were mainly using Gmail in the first place, but I also wanted to integrate the mailing list so that there wasn't yet another tool to update. Gmass lets you send to thousands of email addresses and even Google employees use it. As we're pretty "cost concious", we use the free version – it'll let you send up to 50 mass emails a day, which is more than enough. We're also using apps like Google Sheets, so the mail merge facility was a definite plus point and we can schedule emails to be sent later.
For those who want to use this for marketing, you can track how many times a mail has been opened and all reports go direct to your Gmail account. It's all in one place, which I liked. Emails can also be sent as replies to the last conversation you had with each recipient.
Here's a video showing you around. It's certainly better than my "old way" of doing this, which would've been via a plugin or a subscription to a mass-mailing service..
Yes, it's slightly off-piste this one (I'd originally pencilled this in for my own blog) but I love stuff that "just works". It nicely integrates with Google apps, Google Drive and avoids spam filters. I'd used Google Forms to collect a lot of the email addresses and they'd all been stored in Google Sheets so it fitted right in. Boom, done.