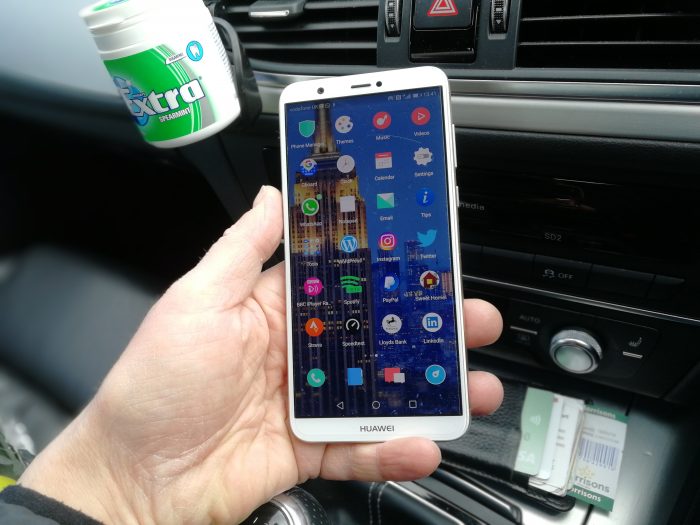 Right, sit down people. I need to talk to you. How many of you have a Samsung Galaxy? How many of you have a Galaxy S8?
Well, if you break the screen on that, you're facing a bill of over £240. Sometimes more. If you have the Galaxy S7 Edge then it can cost up to £289! That's just for breaking the screen, which you know is going to happen at some point unless you put some mad-ugly case on the thing.
So this is why I'm taking such big interest in very cheap, but very good handsets like the Huawei P smart. The handset is available from O2 for £189, from Argos for £229.95, from Tesco Mobile for £215 and on Vodafone too. However, if you get one before March 18th then they'll give you £50 PayPal credit back. That makes the O2 price just £139.
Let's take the most expensive price – £229.95 from Argos. Knock the £50 off and it's £179.95. That's still good (and it's unlocked).
Why spend £999 on an iPhone X? Get this phone and it's half the price of a screen replacement for that Samsung Galaxy handset you bought two years ago!
So here's my mad video review. Get the full written Huawei P smart review here.