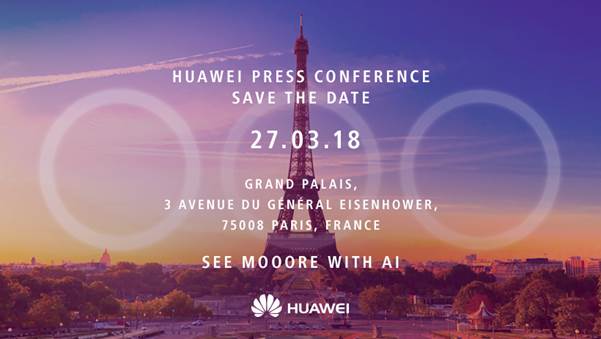 Ah.. now. We're in a tricky position again with this. Technically none of the handsets actually exist yet. They've not been launched, but Vodafone have confirmed that they'll be ranging them soon.
Whilst this is good news, but the launch hasn't happened, and it won't do until March 27th when the event kicks off..
Still, we've got confirmation that there will be three handsets, and there's confirmation of a P20, a P20 Pro and a "lite" edition too.
The P20 might or might not look something like this and could have 3 rear lenses with a 40 megapixel resolution with the Leica brains.
That P20 Lite apparently has a 5.84″ 1920×1080 screen, an octa-core CPU (4 x 2.36GHz and 4x 1.7GHz), 64GB of storage, 4GB RAM, and a rear 16 and 2 megapixel rear camera arrangement. A front 16 megapixel camera is also on the phone, and it comes with Android Oreo plus a 3000mAh battery.