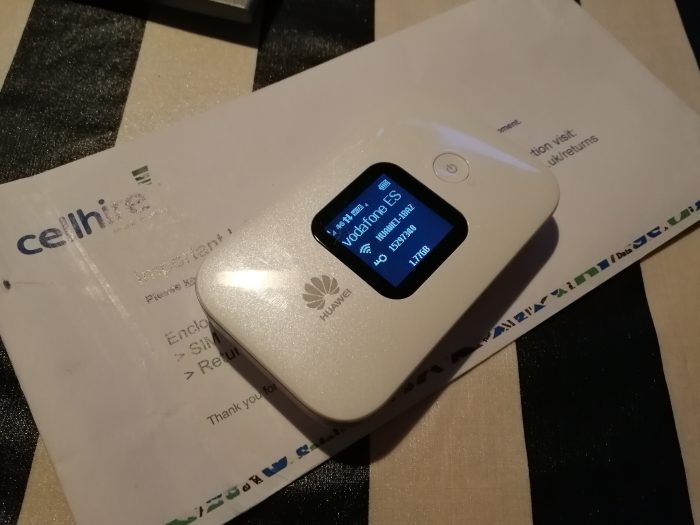 So this is going to be my last #MWC18 related article. However, it is one that has been very important. Why? Well, we were actually able to deliver the content thanks to this very gadget. Oh, and we were on a boat. A boat.
We needed a solution for providing mobile coverage, not just whilst we were out and about, but also in-between the various halls of the Fira and on the various transport methods used to get around.
Yes, we could have relied on mobile data on our phones. This is now pretty much free of all roaming charges in the EU. However, this is a massive drain on your battery and, with our phones also pulling double duty as our cameras, we needed another option.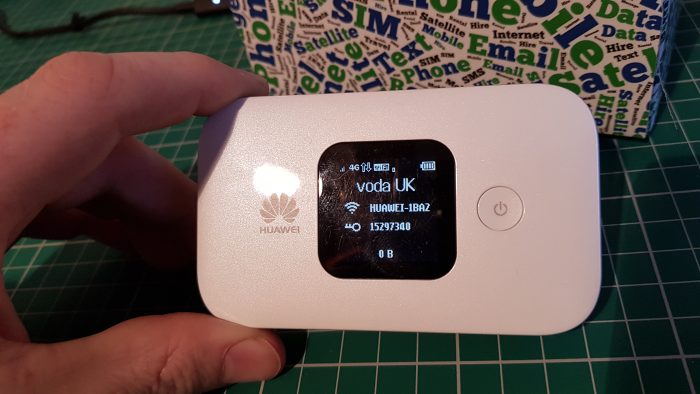 This is were the kind chaps (and ladies?) from Cellhire stepped in. They were able to provide us with a Mifi which had 10 GB of data via a Vodafone SIM. This meant that wherever we were we were, we got a good download and – more importantly – upload speed!
It turned out to be more important than I thought as one evening, whilst I was working in the Coolsmartphone HQ/Boat, I attempted to upload multiple YouTube videos and with the provided boat WiFi. It was estimating several hours to complete and was slow as heck. After switching to the Mifi, this time tumbled down to mere minutes. This meant that I could get on with the task at hand.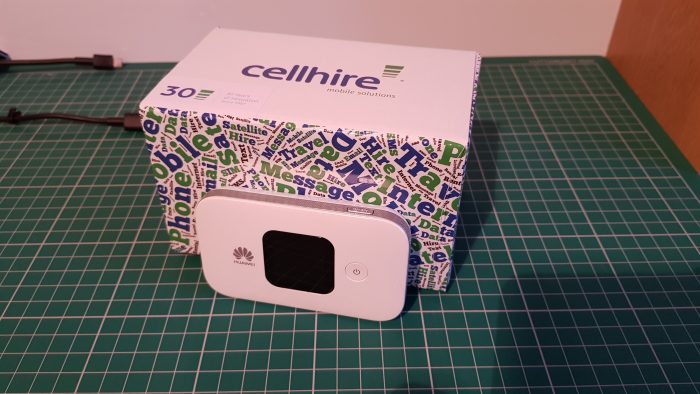 Here's some benefits about CellHire, who again provided the solution while we there. We're very grateful that they could help us out.
A MiFi is great for social networking, surfing the web etc, and catching up on work/emails, and it automatically provides its own private, much more secure Wi-Fi hotspot whether on the move or not, and wherever there is a 3G or 4G signal. I can send you more info about the security aspect if you like.
And, as with a home or office router, MiFis can be shared with a number of people – up to 10. Cellhire's is battery powered but also comes with a mains lead. It's used, wirelessly, with smartphones/tablets/laptops – even printers if required. In some countries in Europe it uses the strongest signal that it picks up and can be much faster [and more secure, as I say above] than public Wi-Fi, which can also suffer from being slow, especially at busy times.
Cellhire hires out its MiFi/data SIM card bundles for 30 days a time. The company provides customer support 24/7 both online and by phone [via a free number]. You would have use of the MiFi and data SIM card for free, of course.
Cellhire, apart from hiring MiFis and data SIM cards to consumers, is a leading supplier to organisers, businesses, participants and attendees during events such as the The Cannes Film Festival, Olympic and Paralympic Games, FIFA World Cups, the Tour de France and UEFA Euro finals. i.e. Cellhire is well established and trusted.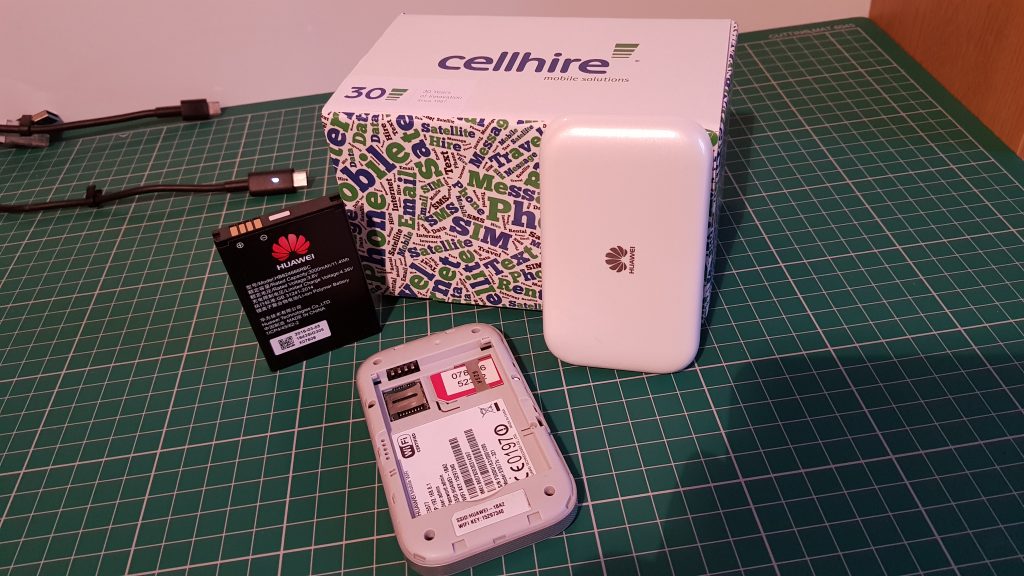 They are a great provider and delivered a simple setup guide. They also offer 24/7 support if needed. I didn't need this but it is nice to know they are on hand. If you are planning a trip for work or indeed for pleasure, then they may be worth checking out here.
Also I would like to mention DataRoam, who also offer a pay and go alternative to this solution if the idea of renting doesn't suit. They offer some very comprehensive packages that may suit you better, check them out at www.dataroam.co.uk.