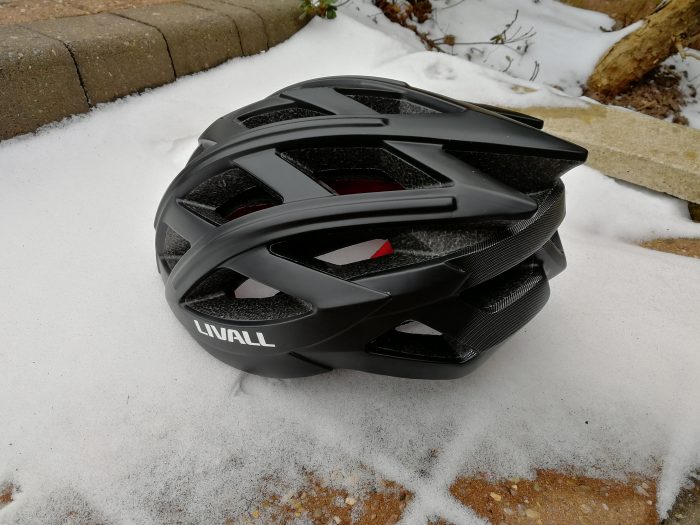 Some of you may be aware that I cycle quite a bit. Each year I go on a fairly crazy charity ride which is both for good causes and, if I'm honest, a way to stop me getting all fat and wobbly.
Having a helmet isn't really decision you have to think too hard about now. Sure, when I was a kid, I might not have worn one, but when you're mountain biking or taking to the road on an ultra-quick road bike, you need something to protect your head. Here, though, Livall have had a bit of a rethink, because this particular bike helmet has a serious amount of technology inside it too. It's a smart helmet.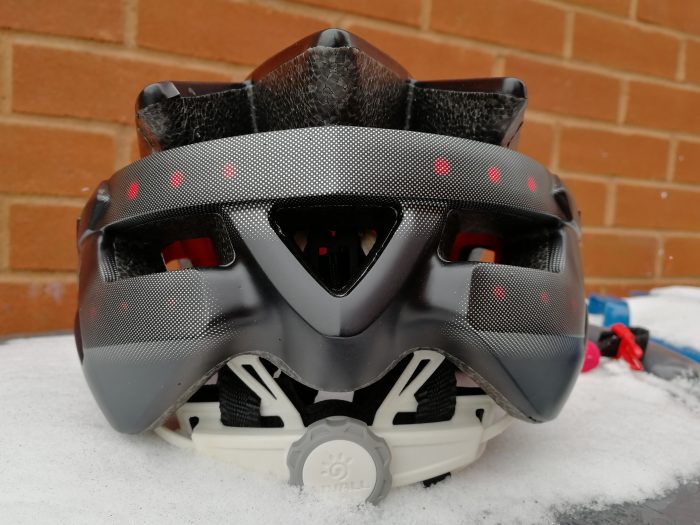 First things first and yes, it's all wireless. Secondly, it's not just one piece of tech. You get smart LEDs in the back of the helmet so that you can be seen more clearly, speakers above your ears for mobile music that won't remove the all-important traffic noise, an SOS alert system and an excellent walkie-talkie capability sos that groups of cyclists can communicate.
Cool eh?
In the helmet, at the front, there's a control panel with rubberised buttons which will let you adjust the volume and pair it via Bluetooth to your phone. You can charge here and the microphone is positioned alongside too. You charge it via a microUSB socket, which sits behind a waterproof rubber door.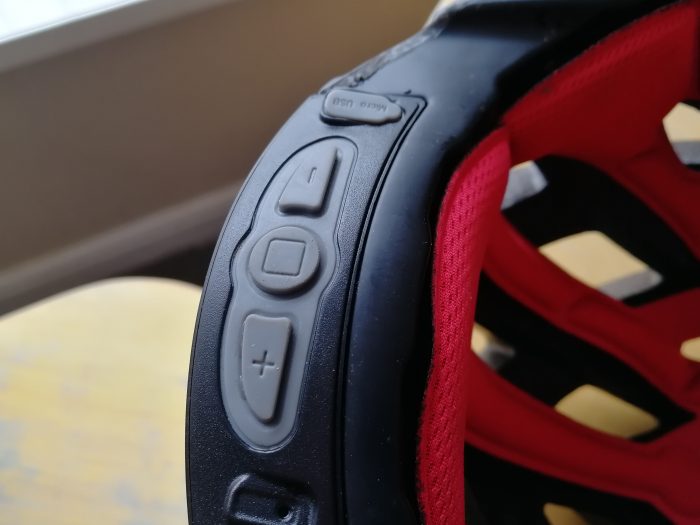 The chin strap, buckle and rear adjustment knob should all be fairly familiar to cyclist but it looks and fits just like most of premium helmets. It's light and has 24 vents to aid air flow. It's created with a unibody molding and was very comfortable to wear during my testing. Not only that, but the BH51M model has won the prestigious 'Product of the Year' in the Urban category at ISPO Munich 2018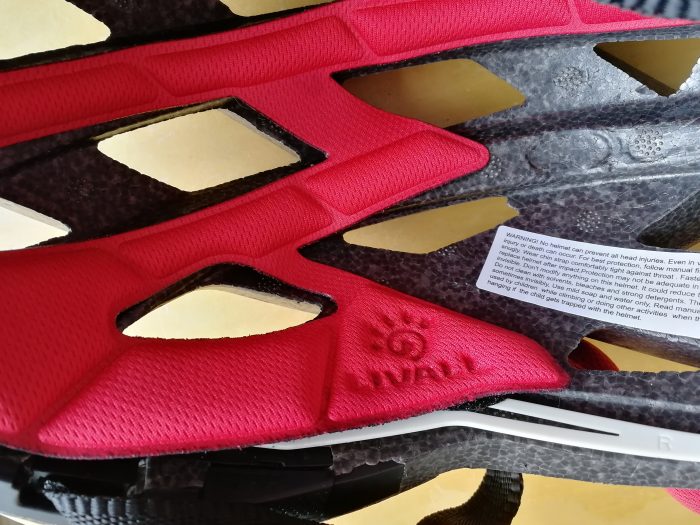 But wait… isn't it a bit of a faff to control your music with some controls at the front of your face?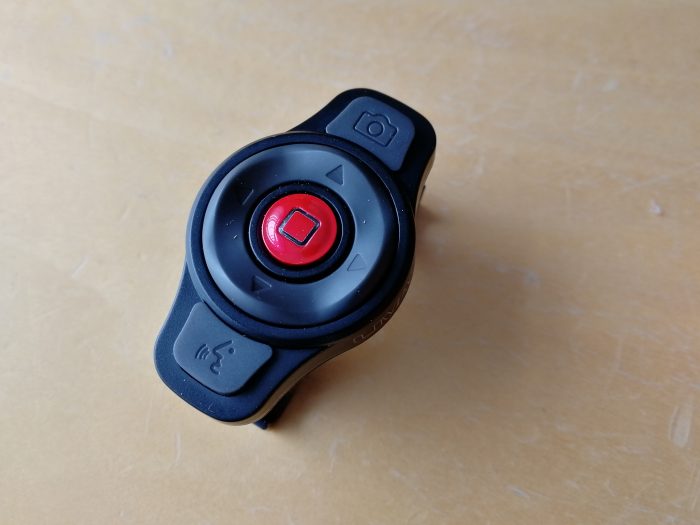 Well yes it is, and this is where the second part of this solution comes into play. A secondary control system, which sits on your handlebars and mounts with supplied brackets. It doesn't just control your volume though, oh no. This clever remote control let's you indicate too – there's funky LED's on the back which, instead of pulsing red, can switch to an inidicator with a quick push of a button on the remote. Even if you don't use this all the time, it's certainly very useful if you want to be extra-sure that a driver behind knows your intentions.
Video overview
Pairing the helmet and the control system is simple enough, and once you've done you then connect the helmet in turn to your phone. This then means that you can play music, answer calls, indicate, adjust the volume, skip tracks, pause and more.
When I tested the music experience, the wind going past your ears does have an effect, however these speakers aren't designed to block the outside noise. They're instead placed where they are and have a maximum intended volume which won't stop you hearing oncoming traffic or people. The stereo quality was actually very good and, even if your fellow riders don't have such clever helmets, you could have a good chat with them whilst still enjoying your tunes. Plus you don't have to worry about cables, which is great.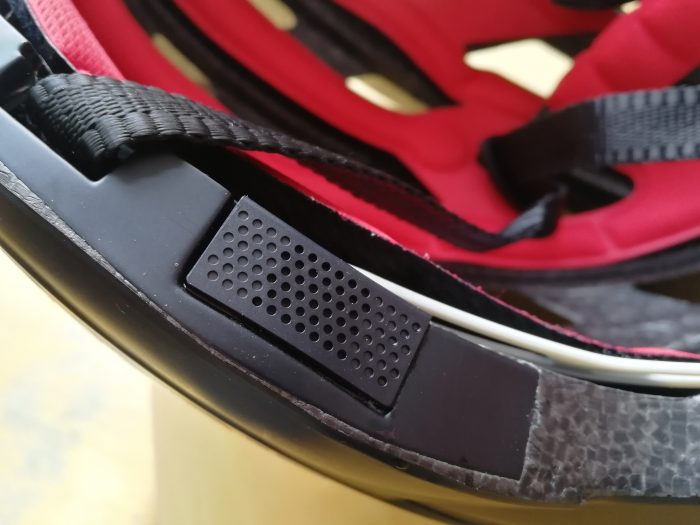 The control system is well thought out and the helmet itself has an in-built voice system to guide you through the setup and operation. It's all very easy and straightforward.
This helmet is, in effect, keeping you even safer than a normal helmet. It adds extra lights, it ensures that your music doesn't block the surrounding ambient noise, it helps you keep in touch with people and it even has a built-in SOS system which turns on emergency signals in the helmet if you're in an accident. This feature informs your emergency contact via the Livall app when you need help. Great if you're in the middle of no-where.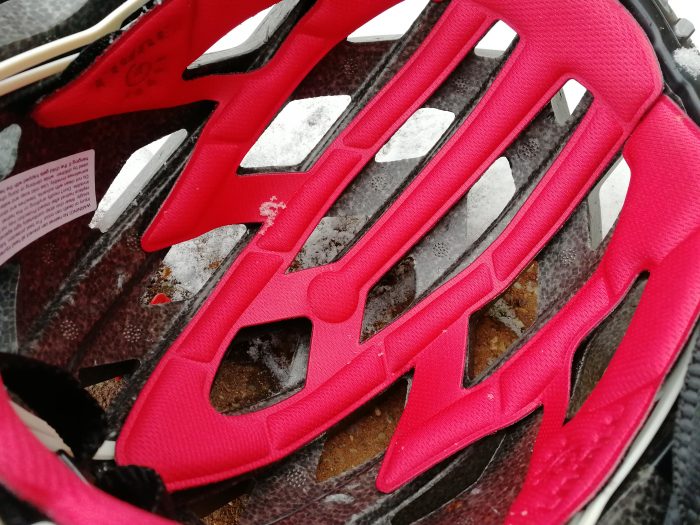 This brings me onto the accompanying app, which you can download to your phone. This really unlocks things, with real time location sharing and that group intercom feature. This works when you've all got similar helmets. The app also give you weather information, riding information (cadence, miles, speed, duration and records too), plus you can see how much battery charge there is remaining in the remote control and the helmet.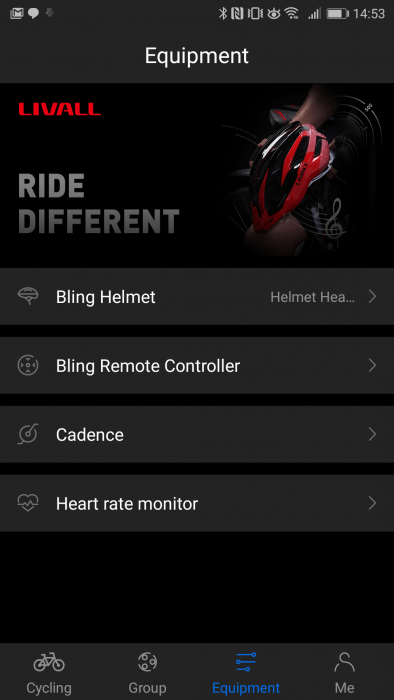 Not only that, but it can also act as your camera. Let's say you're on a ride, and you've reached the top of a particularly tricky hill. You want to take a picture, right? Just to prove you got there? Well, normally you'd have to get your phone out, take your gloves off, take the shot, put your gloves back on, put the phone away etc. Here, with the app, you just point the phone and press the camera button on the remote control. It'll take a shot on your mobile. This is ideal if your phone is mounted to your handlebars too. It'd just be a matter of tilting your phone up a little and then pressing the little "Camera" icon on the remote control. Quick and easy. Well thought through that.
At the bottom of the remote control is a button for making calls. You can also have a walkie-talkie-style chat via the Livall app to other users. It turns this into a Helmetphone, and you can of course call others too.
The app is also where you setup your emergency contact. The settings will also let you switch from metric to imperial and so on.
Overall, it's a really cool gadget for keeping you safe, entertained, in touch and seen. If you want to know more, head to their website by clicking below. This LIVALL BH60SE model is £99.99. Head to their website to buy one.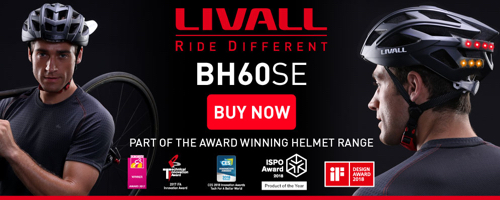 Competition!
You can actually WIN one of these! Just share this post on Twitter and we'll enter you into our raffle. The winner will be announced (and the competition will end) on March 10th at 4PM UK time.
Please note that I was sponsored to do this post, but all my opinions are my own.