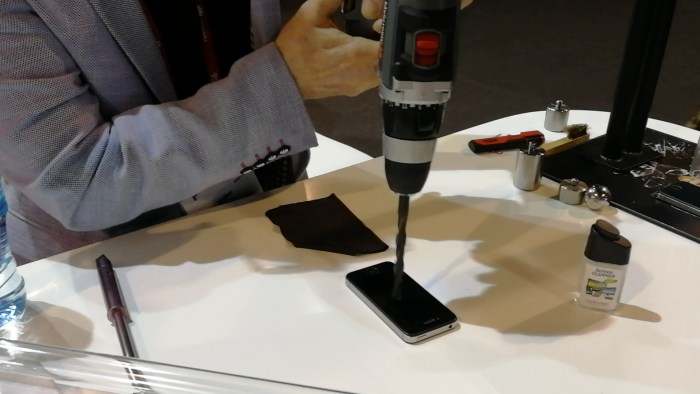 See? I'm becoming a master at this click-bait headline writing! So, just around the corner from PanzerGlass is a company called MyScreen Protector. They have a protector that you can fit yourself (the PanzerGlass ones are perhaps best fitted professionally) and it's got a special film which is designed to soak up impacts.
They call it "a combination of anti-crash film and hybrid glass". It's highly scratch resistant and doesn't chip off like some other screen protectors. In the package you'll also get an easy application system so that you can plonk it on your phone easily, without it looking all crooked.
There's a mad test lab setup here at MWC, with tubes, balls and weights all ready to try and damage the test phones. There's also … a drill..
If you want one of these, take a look around Amazon for less than £15.