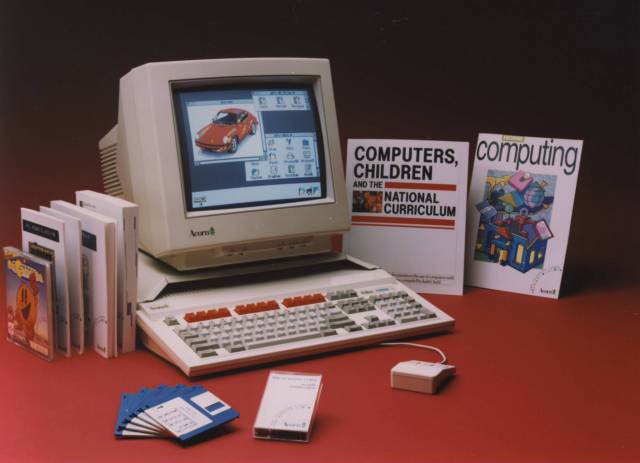 Those of a "certain age" may recall using an Acorn computer at school. In the "computer lab" you may have had a Research Machines 380Z or a BBC Micro, with Acorn being the brains behind the latter.
If you remember any of that, well, it was about 30-40 years ago.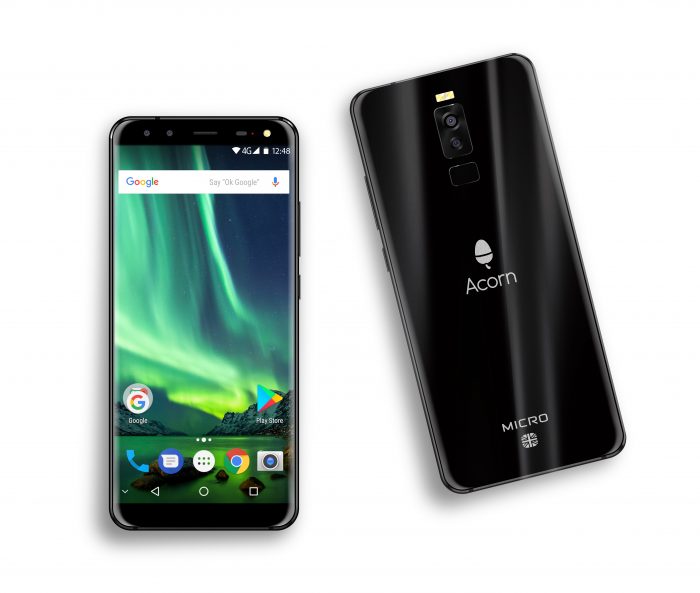 Now, the brand is back. They're launching the "SmarterPhone for the UK" in the form of this, the Micro Phone (no, not microphone, Micro Phone… yes, I know it sounds like microphone when you say it but.. oh never mind). It's to celebrate the 40th anniversary year of the brand and they have a Indiegogo campaign to get the funds to deliver the handset and they're aiming to deliver it by May this year. They want to create a premium mobile phone that won't have a premium price-tag, and have announced that it'll cost just £150, but you can get a bundle (including cases/screen protectors) at £160.
They tell us that…
Inspired by the team from the 1980's, Acorn shares the philosophy that tech should be exciting, useful and affordable. Putting it at the forefront of modern technology, the Micro offers advanced features such as Quad Cameras letting users get pro-standard depth-of-field photos; a 5.7" 18:9 Super Screen for more screen and less phone; and fingerprint biometric security. The Micro runs a powerful octa-core ARM® mobile processor giving gives users the best of Android™, artificial intelligence and voice control via Assistant and access to over 2 million apps & games. Acorn is collaborating with Google™ to ensure that the Micro is fully GMS™ Approved before shipping. The Micro gives users the choice of UK telco providers with network unlocked dual-SIM slots and super fast Cat 6 4G and VoLTE.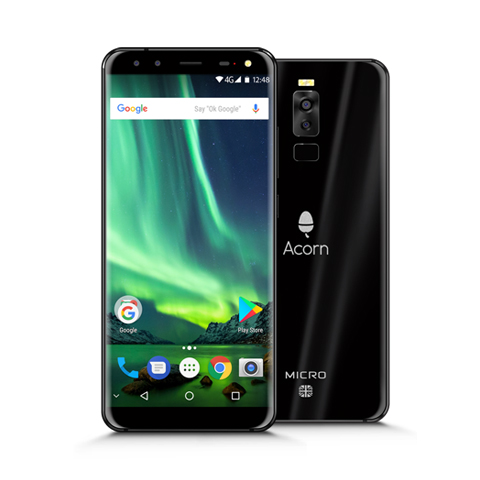 You can get more information on this handset on acorncomputers.com. As touched on above, the specs include the 5.72″ 1440×720 HD screen (at 282dpi), 3GB RAM, a 64-bit octa-core CPU running at 1.5GHz, 32GB storage on-board, a microSD slot, 4 cameras (13 megapixel and 2 meghapixel on the rear, 8 and 2 megapixel on the front), WiFi, GPS and a 3000mAh battery. It also has a 3.5mm audio jack, fingerprint sensor and microUSB charging. It'll run Android 7 but they tell me it'll be upgrade-able to 8.1.
This all depends on them hitting their funding goal of £450,000. As I type it sits at £200, but it's early days.